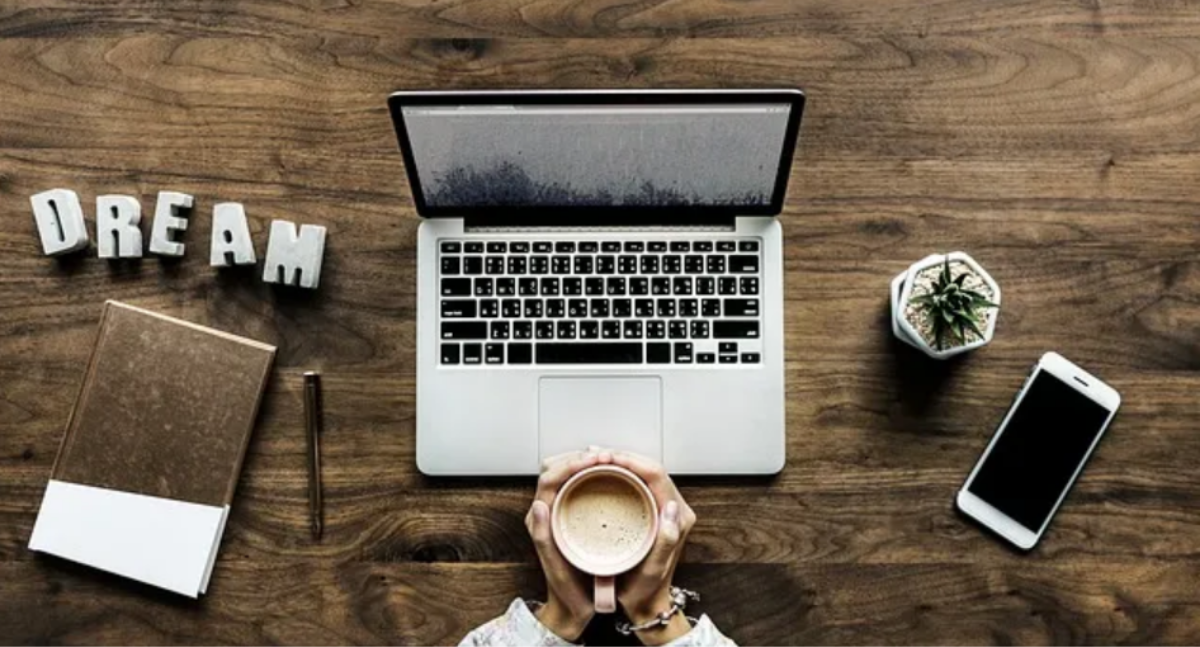 Blog post by Ruby Celine
"I know what satisfaction feels like and this isn't it."
We've all been there at some point in our careers where the dreaded Monday blues almost feels like an everyday thing. We wake up feeling apprehensive about the work day ahead and although we're getting stuff done, we're really only fulfilling the bare minimum to get over the hours. Come Friday, we're still struggling to shake off the blues and we tell ourselves that maybe it will get better next week – only it doesn't.
Many people get caught in this mechanical cycle of working a job that just isn't doing it for them. It doesn't challenge, stimulate, empower or reward them. It's like they're merely ticking off a prescribed to-do list with no real sense of ownership. No purpose in sight. Yet, they keep at it because it's probably easier to stay put than to have to deal with this scary little thing called change. I mean who has the mental room for that these days, right?!
I get it. People need to work. It's a system that we operate under. It isn't ideal, but it exists and we've come to accept it. But let's face it, we spend A LOT of our time working! Shouldn't we at the very least feel content with what we're doing for a living rather than slog away for the sake of it?
Why do some people remain in a job that they dislike? What's influencing their resistance to make a change? Is it the fear of regret? A chance that they might not secure another job in this economy? The sheer trepidation of letting go?
It's hard to put a finger on 'that feeling'. The signs are there, but we're just too involved in the cycle to notice, let alone do anything about it. Our gut, for one, will be clamoring to be heard and if we give it a minute, we'll come to know that it just might be time. Time to set a new direction.
Some questions we could start with:
Have we grown out of our role or reached an impasse?
Does it seem like the only way to move forward is to move out?
Are we fighting something beyond our control?
Are we constantly fantasizing about the 'other side'?
Has venting about our job become the theme of our social conversations?
Have we overstayed our patience? I mean is it really worth sprinting through the days at the expense of our wellbeing?
Or perhaps we've come to recognize a misalignment of values? Limitations? God forbid, a toxic environment?
It's a conundrum – until it's not.
You know it's time to move on when every day feels like a bad day. It may have simply turned out to be a terrible fit. So, if any of the above questions ring true, it might be time for some good old introspection. That's right, it has to start from the inside out. If the outcomes that we're working towards do not give us a sense of purpose, what will?
I reckon it's in our hands to turn things around; to identify and be able to articulate what job satisfaction looks like. Not exactly sure? You're not alone! I remember having to dig deep for this. It might be worth whipping up a passion list of all the stuff you really enjoy from past experiences, and you can refer to it when evaluating your next move.
Remember though, the last thing we'd want to do is throw in the towel without first exploring our options to improve the current situation. Have we done everything possible to resuscitate that spark? If it's a case of feeling unchallenged or 'untapped', have we tried communicating it? If it's the lack of feedback or guidance, have we made the effort to ask? Done everything and still no dice?
Yup, it's time.
Our teams at Salt Digital Recruitment are specialists in every aspect of digital recruitment. We work collaboratively with you as our client to ensure that you can achieve your vision. We partner with our clients to place not just the best individual talent but also to create some of the most exciting digital teams globally.