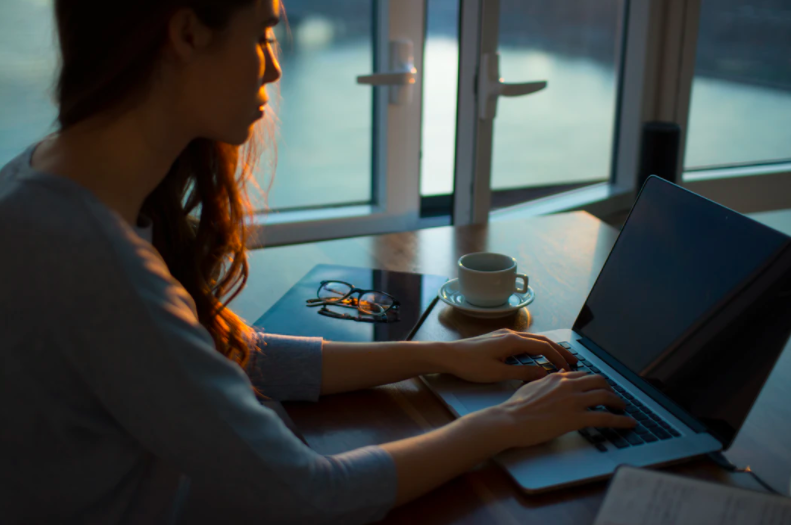 Most of the markets we operate in are affected by the outbreak of Coronavirus and the countermeasures local health authorities are taking. So, whether you are working from home, are in lockdown, or are preparing for remote work and practicing 'social distancing', we want to share some advice with you to make working from home easier and effective.
There are two camps of people that either love working from home or hate it so we thought we'd share some tips that may help you – especially if you are in the second camp!
Avoid Distraction
Although working remotely has proven to increase productivity, there are still some things that will distract you – like the TV, being able to cook a three-course meal for lunch, and noticing a corner of the room that could use some cleaning or DIY. Make sure you set yourself up for a productive day by not turning the TV on till lunchtime and keeping your phone, if you can, in another room.
Create a workspace
We recommend creating a dedicated workspace where you can concentrate on your work – whether that's your kitchen table, coffee table or a makeshift desk so you feel like you're sitting down to work. Whilst the temptation is there to make a bed-desk, you'll not only struggle to keep motivated throughout the day but when it comes to bedtime your mind will associate your bed with working, so you'll struggle to sleep.
Play around with what works for you and then create the perfect little space. Some people have their speakers nearby so they can play music, or listen to a podcast for example. Try and replicate your office situation, if you work with headphones, try and do the same at home.
Make a morning routine
Believe it or not, that dreadful commute actually wakes you up – even if it just giving you the time to zone out and listen to a podcast.
When working from home, you may want to get out of bed and go straight to work for 8.30am but by getting up at a similar time to normal to enjoy a cuppa and your breakfast, you'll be setting yourself up for a better day.
Similarly, change out of your pjyamas so you feel in 'work mode'.
Plan your day
With not being in the office, you may find without constant discussion with your team, meetings, or your normal routine, you find it harder to stay focussed.
For some people, planning their day in chunks of time keeps them on track, even more so when working from home. Plan your tasks to when you're most productive, for example, some people find they're better at completing the bigger projects in the morning than the afternoon. This also keeps you accountable and is a record of what you're working on if you need to share it with your manager.
Move more
You may find that working from home, you're moving around a lot less. That's why it's important to make sure you get up from your desk regularly, even if it's walking around whilst on the phone or getting up often to make a cup of tea. Some people are also doing lunchtime yoga or workouts using YouTube to help both their mental and physical health.
Switch Off
It's been highlighted that people who work from home, actually put more hours in. The line between home and work can be blurred when working from home meaning it is easier to work longer hours, and remain in an 'always on' mode. When your day is finished, make a deliberate effort to pack things away (like you would in the office) and move away from your new working area. It also helps to change the ambience of a room as much as you can, even if it's just lighting a candle.
Talk, not type, to people as much as possible
Some people can feel really detached working from home and miss the regular communication you get in an office. That's why it's important to keep up your regular meetings and even schedule in calls over lunch to have a normal chat. We thrive off human interactions and switching on the video camera to see some friendly faces can make a big difference.
To shape your future with Salt, a leading digital recruitment agency, send your CV to enquiry@welovesalt.com or use our search to find jobs. You can also keep in the loop by following us on Facebook, Instagram and Twitter.
Browse our open roles here.