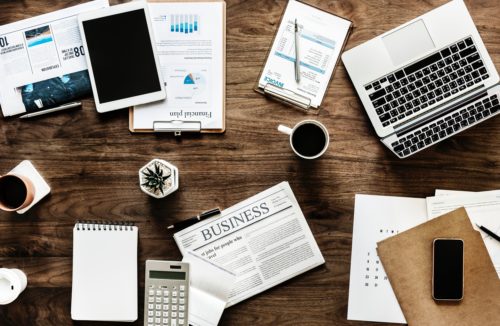 Tim Bradley, Salt, global digital recruitment agency's Sales Manager for Contract Marketing from our London office shares his top tips for candidates preparing for the transition into contracting work.
It's at this time of year we typically receive a few phone calls and emails from candidates who've recently left a permanent role or are considering leaving their current, expressing a desire to explore the contract market.
These conversations usually originate on the candidate's side from a lack of happiness in their current position, a desire to take some short-term/interim work before the next permanent move, an upcoming redundancy or resignation, and/or to get an increased amount of flexibility and/or the variety of projects.
It can be a daunting thought jumping into the freelance or contract market, however, it can be made easier if you do a bit of house-keeping beforehand, like the following:
Update your CV and ensure your LinkedIn page is also consistent and up-to-date.
If you're in a marketing, creative/design or digital-related field, you may also look into creating a portfolio of case studies to share alongside your CV.
Good contractors specialise in a couple of key areas. More often than not, a company looking to employ someone to take on a key role or project. The more defined you are about what you can do, the easier it will be to find projects and, most importantly, be successful in them.
Get any recommendations from previous clients and/or hiring managers on your LinkedIn page.
Reach out to recruiters in your specialist area of expertise. i.e. If you're a Social Media Manager, reach out to recruitment agencies and consultants who specialise in this area of digital marketing. It will save you a lot of time and effort, and they'll be in the best position to offer advice on the contract market.
Set up a meeting with the specialist recruiter and/or friends who contract in your area of expertise.
Reach out to old contacts who could potentially be hiring managers for future contract work and let them know when you'll be on the market and what you'll be looking to do as a contractor.
Ask for feedback on your CV, sometimes a second pair of eyes will help pick up key components you may be missing.
These are just a couple of ways you can improve your chances to make a successful transition into contract work. Preparation and patience are key. Make sure you're set up and prepared for some time out of work while you look. However, the more prepared and organised you are, the easier it will be to find your first contract role.
Check out these 5 things you should consider before kickstarting your Contracting career.
Tim spent 6 years working in social media, web content, radio and publishing before trying his hand at recruitment. Tim now specialises in connecting talent at all levels with interim opportunities in social media, digital and content across the UK and Europe. If you're a freelancer in Social Media and Content, please feel free to connect or email your CV/portfolio to tbradley@welovesalt.com.