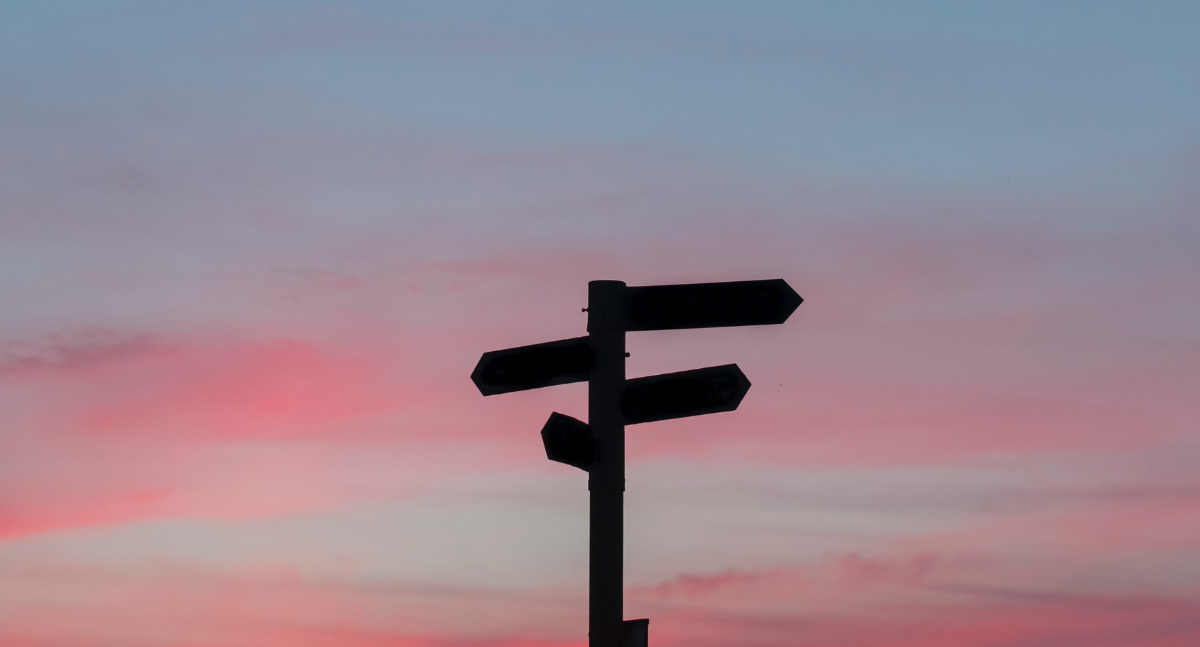 Currently, it's a candidate-driven market and globally more companies are in growth mode and innovating their products or services, and therefore, hiring digital experts across their businesses. However, 69% of employers reported difficulty filling roles in a recent survey.
There are more candidates per job role at the moment and the reality is candidates are more likely to have multiple offers on the table. An attractive salary is no longer the only thing that candidates take into consideration. Covid-19 has caused a huge shift in expectations and motivations, and companies need to keep up.
You've also probably seen lots of online discussion around the 'Big Reshuffle', 'Big Quit' or 'Great Resignation' — a record number of people leaving their jobs. Here are some ways you can stand out to the right people in the job market:
Highlight your brand
To stand out, Jake Valles, Practice Director from our Austin team suggests, "You have to do a great job with your employer brand and tell a compelling story about where the business is headed and how a candidate's involvement will make a significant impact."
What makes a strong employer brand? Jake advises, "Your employer brand should be viewed as an evolving effort, and it is critical that a company's actions and behaviours are in line with their employer brand in the long-term strategy for growth and scalable success. You must provide an accurate account of what life is like working for a company and highlight your mission, visions and values that your company strives to achieve."
Consider your interview process carefully
Interviews are a two-way process; candidates are assessing your company as much as you're assessing them. As people are more likely to have more interviews with other companies, you need to make sure you give them a good experience. It's important to have clear interview processes and organised and positive communication, especially the person conducting the interview.
Jake adds, "Once you have interested applicants, make sure that you provide them with a great candidate experience to the point that if they don't get the job, they walk away with a positive impression of the culture and feel personally respected throughout the engagement process."
JJ de Wit, Practice Manager from Salt's South Africa team, also emphasises the importance of a good candidate experience which includes "moving swiftly and putting competitive offers forward, as well as taking the time to provide constructive feedback."
Jade Watson, Senior Principal Consultant in London, who specialises in eCommerce advises, "quick, streamlined and smooth interview processes, with a maximum of two stages within a week or two, unless hiring for more senior roles."
"Speed is a killer at the moment — clients are taking too long with their process and losing candidates to other roles."

Jade Watson
Be clear and transparent on what you are looking for
Before going to market with your role, make sure you are clear on what you are looking for. Principal Consultant, Cobus Engelbrecht from our South Africa team says this is the best way a company can stand out if they're hiring.
You need to ensure that you know what you are hiring for and why. Be precise to ensure candidates are confident that you are making this hire with intent, that there is a clear road map, and the right processes are in place for that to happen.
Cobus adds, "Be proactive, be invested. Be very open and honest about your needs and wants, be open to feedback and be present in the conversation."
What does the job offer people?
As it is a candidate-driven market, people who are looking for a new job are in a good position at the moment and are therefore being very deliberate with their next steps. They're looking for roles where they can make an impact and will take the role if it is interesting, challenging and will offer them something different that will enhance their career.
"People won't side step or go based on brand. They want roles with more ownership and the chance to make an impact."

Jade Watson
Therefore, Jade highlights the importance of showing the impact they can have. Is it a genuinely exciting role or project? Show them. What is the digital investment for the business? What is the scope of the role? What projects will they get to work on?
Understand the changing perspectives
Candidate's perspectives have changed after the events of the past 18 months and whilst everyone's decision for changing jobs is personal, we have noticed a trend.
"Simply having multiple options in today's market makes it easier for job seekers to feel wanted and valued elsewhere, especially in highly competitive roles like Sales, Engineering and Leadership."

Jake Valles
Research has shown that people have reported the pandemic made them want to pursue a 'dream job', change careers or find a career that offers a better work-life balance. A large number of people have also said that how they've been treated by their employer during the pandemic is now making them look for other options.
More people are looking for flexibility, it's no longer seen as a gift for the few. A lot of candidates are looking for a business that puts sustainability and diversity and inclusion first. Make sure you highlight the positives of joining your organisation and that your policies and values are clear for potential employees to see.
Don't under offer
It's the busiest time of the year so no one wants to lose their team. Therefore, Jade suggests that "companies need to really engage and get people excited from the start, so they're less tempted to stay where they are. You need to sell them the company as much as they need to sell themselves. Also, don't under offer — give them what is fair straightaway, so they feel valued."
As we mentioned, the high demand for digital specialists combined with people's motivations and attitudes changing has affected hiring and salary banding, as candidates have been demanding higher increases — and getting them!
Hiring? Salt connects you to outstanding Digital talent worldwide
If you're interested in hearing about how Salt's recruitment experts around the world can help with your hiring right now, get in touch. Click below to contact the closest Salt team to you!
Keep up with Salt's job market insights and hiring advice! You can keep in the loop by following us on LinkedIn, YouTube, Facebook, Instagram, Twitter and Spotify.