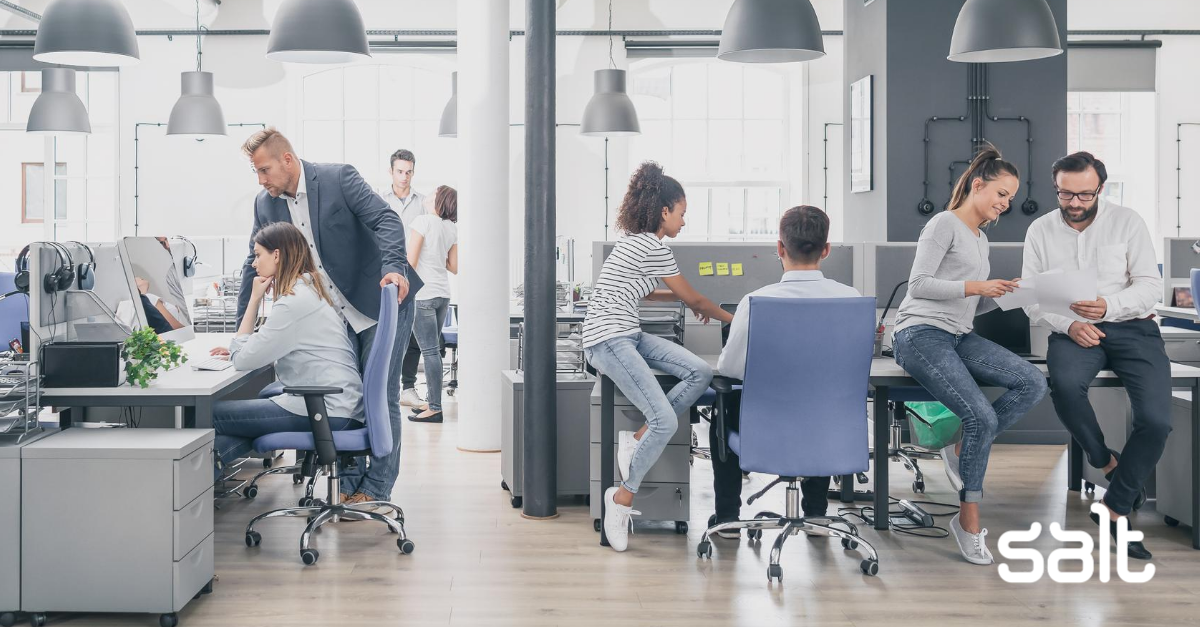 The 'leaky female pipeline' refers to the continuing loss of female talent, especially those in middle management, within organisations.
In fact, research from PwC UK revealed that despite men and women in first world countries being hired at an equal rate (1:1), women are lost from the pipeline through voluntary termination at a rate two or three times faster than men, once they get to mid-level of their careers.
It is an issue that needs addressing within organisations as it is critical for hiring and retention, and the growth of your business. By looking into some key areas, it could result in more women staying at your company; the culture can evolve in the right direction, and help with hiring, as you would be seen as an attractive company to join. Plus, it could help you save money as the loss of a Senior Manager can cost up to three times the annual salary and benefits package in terms of training time and knowledge investment.
Here, we share some small steps you can take to halt or even avoid the leaky pipeline.
Unconscious bias and stereotypes
Some leaders are not aware of their unconscious bias towards hiring. Some choose managers who are similar to themselves – often in age, style, industry experience, and gender. This is a concern for boards that are predominantly older, white and male. It could mean that women are being excluded from certain opportunities.
Having diversity on your board and in your workplace encourages new ideas, new solutions, and new visions that help sustain a competitive advantage.
Similarly, there are often unhelpful stereotypes attached to women and men that affect hiring decisions that need to be dismantled, i.e. "bossy" and "feisty".
There are bias training courses available that you and your management team could take part in, so you are all more aware and can lead your business in the right direction.
Leadership style
Focus on developing your own personal awareness and organisational awareness of gender differences and biases.
Similarly, take some time to understand the different personalities of your employees and how to motivate them best. Invest in training and development to show that you support the growth of your employee's careers. Reward and recognition go a long way to show you appreciate what your employees are contributing.
Office environment
It is so important to encourage a supportive and positive office environment which doesn't mean beer taps and beanbags but in fact, strong policies (maternity and paternity for example), open communication, transparency, freedom to discuss the good and not-so-good, recognition, and lots more.
A good place to start is to consider starting up forums/focus groups for your employees to connect with like-minded people.
Hiring more female talent
To fix the female leaky pipeline, you will need to hire more female talent across all career levels. Consider speaking to female managers in the organisation or your HR team to see if they have any insights that can help you develop your hiring and retention. It's important that you don't have a quota mindset but instead set targets for female retention, promotion and leadership developments and regularly check in with yourself and your management team to see the progress. Another way to ensure you hire female talent is to ask your recruitment team for female candidates for every role you are hiring for.
It could also be as simple as communicating to your team the opportunities that are available and what the criteria and applying process is. Female talent may not know these opportunities even exist.
Flexibility 
According to Sheryl Sandberg's 'Lean In' book, 43% of highly skilled women are leaving their jobs after having children. Whilst some women simply want to leave their job, others can feel like they have no choice but to leave.
By offering flexible working to people, you will more than likely find an increase in productivity, retention, and general happiness of your employees. The rigid 8.30am – 5.30pm can be extremely difficult to juggle for parents, therefore offering options to accommodate child care will have a positive effect on retaining female talent.
Coaching/Mentoring
Mentoring and coaching is a great way to motivate and support your colleagues. It is a good opportunity to help them progress, set clear goals, and career plan.
Similarly, research has shown that people do not go into certain careers, particularly those in STEM, when they haven't got enough role models they can identify with. Having women in leadership positions in your organisation helps motivate and inspire your employees to aspire to get to that level, which can only be positive.
By taking some simple actions towards creating a more inclusive environment that is mindful of how women progress within your company, you can help support both men and women's career growth so they can continue adding value.
————————————————————————————————–
We'll be releasing our Women in the Workplace global report soon which highlights leaky female pipelines, imposter syndrome, and lots more.
For more information or advice on hiring consultants, get in touch with the team today at contact@welovesalt.com.