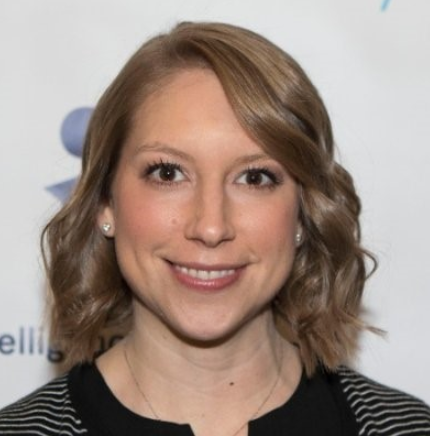 As the world of Financial Services and Technology have been typically male-dominated, we want to share this Females in FinTech interview series with the aim to facilitate conversations specifically around females in FinTech as the market grows.
For the latest interview in the series, Salt, a global, award-winning digital recruitment agency caught up with Alea Homison, Vice President of Sales Development and Enablement at AlphaSense, based in New York, to share her experiences and advice.
What is your current role and the most exciting part of your work?
I currently lead two functions at AlphaSense. Sales Enablement – where my mandate is to optimize talent across the entire sales and service team as well as Sales Development – where my mandate is to manage a team of reps that is responsible for building top of funnel pipeline and serves as future AE talent pipeline for the business.
There are so many exciting things that I love about what I do. I am so fortunate to lead two functions that are all about serving and supporting people in a way that allows them to become the absolute best versions of themselves. If they are good, we partner on how they can become great. If they are great, we partner on how they can become exceptional and if they are exceptional, we partner on how they can become best-in-class.
I can't imagine a better day than strategy sessions, deal workshops, client meeting coaching, training sessions, and professional development conversations. I'm biased, but I believe I have the best job in sales.
How did you get into FinTech?
I'm a big believer in taking roles because of the people you will work for, but not just because they are "nice" people, but because you know they believe in and will empower you.
This is how I got into FinTech. I followed one of, if not the best, Chief Revenue Officers in the business to AlphaSense.
It's certainly important that I'm interested in financial services and tech (which I am), but people will always be the most important piece of the puzzle for me.
What do you think the future of FinTech is?
This is certainly not a unique perspective, but I believe the future is going to be all about Artificial Intelligence and how businesses use AI to do more with less and be more strategic with their human and capital investments.
What advice would you give to someone looking to get into FinTech?
My advice for anyone that wants to do anything is to get obsessed with that thing. So get obsessed and learn as much as you can about FinTech, market trends, players, etc. and then get obsessed with understanding the type of organizations and roles for which you would be a good fit.
Once you've done that, then go get after it!
Network with, and reach out to, as many people as possible at those organizations to earn the opportunity to have an initial conversation and when you get that opportunity – be prepared. Have ready why you want to work at that company and the value you bring to the table for the specific role you are interested in.
Who has been your biggest advocate/mentor in your career and why?
I'm my own biggest advocate – no one else can or will advocate for you like you can. Outside of that, I think it's incredibly important to work for people that you believe are going to be strong advocates for you as well. If they won't, then you should probably find another manager. (Same goes for your best friends and partner).
I've been fortunate to have a few amazing mentors in my career that have supported and empowered me and from which I have learned a ton. Sometimes these people were my managers, but often they were not. While some mentor relationships will happen organically, don't leave your professional development to chance. Identify amazing people around you that you want to learn from and develop a relationship with them. It all starts with an initial conversation, so don't be afraid to reach out and see how your relationship develops from there.
What are the key skills you believe are beneficial for you to succeed in a career in FinTech?
Passion for FinTech – you have to love what you do.
A healthy blend of curiosity and intelligence – this combo will get you far in whatever you do.
Strong self-accountability – don't make excuses. Hold yourself accountable to do everything you can possibly do to be successful.
In a management position, how have you found it best to promote and nurture women's careers?
I don't think about promoting or nurturing a woman's career any different from a man's career, but I do adjust how I promote and nurture based on the specific personality of each individual. People are different, regardless of gender, and I try to understand the person in a way that I can customize my approach to best promote and help them.
Is there one piece of advice you wish somebody gave you at the beginning of your career?
It's okay to not be perfect. Of course, always do your absolute best, but you will learn faster if you are not afraid of failure and asking for help.
Fun fact about you?
I married my high school sweetheart. People typically find this endearing or horrifying (as they consider who they were dating at 16) and I can appreciate both reactions. 😊
Alea Homison is Vice President of Sales Enablement and Sales Development at AlphaSense where she is responsible for the development, acceleration, and optimization of talent across the sales and service organization. Alea specializes in building sales enablement programs for organizations focused on growth and scalability. She has developed and managed a variety of high performing teams throughout her career which spans sales, sales strategy, client service, corporate strategy, and investment banking. Alea holds an M.B.A. from Columbia Business School and a B.S. in Risk Management and Business from Gannon University.