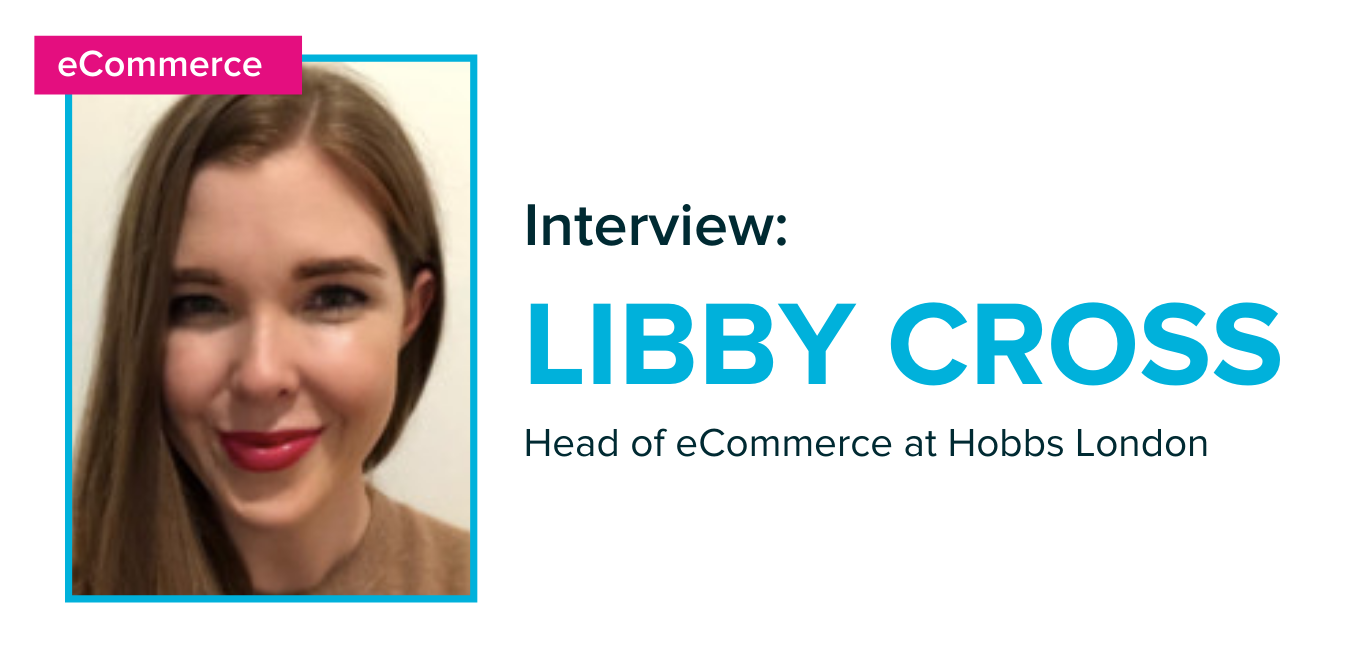 Salt's Principal Consultant, Jade Watson, recently spoke to Libby Cross, who leads the digital team and strategy at Hobbs London, about the impact of lockdown and COVID on digital and strategy. Libby is a self-confessed online shopping fanatic who turned her passion into a career and is now Head of eCommerce at Hobbs London.
She leads the digital team, ensuring their customers have the best possible online experience across their websites and concession partners. Read on to find out more about how to achieve digital success, lockdown challenges and successes, the importance of communication, and lots more.
How quickly did Hobbs adjust to working from home when we entered lockdown?
For us as a digital team, it was quick – we use workflow management tools religiously and ensure communication is a priority so we were well-positioned. All the communication we would previously have done face-to-face we manage on Microsoft Teams – between the chat and call function we are all kept in the loop nicely. It's been great to see the wider business adopting these tools too – we've even managed to do 3-hour product reviews over Teams! For all our success, nothing beats chatting to a colleague over a coffee and I am very much looking forward to this…
How have you managed to keep your team culture? Has this time changed anything?
Morning catch-up calls with our whole team. I cannot stress the importance of staying in touch enough – it's important to remember that none of us is in this alone, particularly given how busy we have been in digital over the past few months.
How will you change the way you work and manage a team after COVID?
It's really opened my eyes to the power of flexibility and how I prioritise my time. More hours and more meetings do not always equal better results! More than ever this will filter into my approach to leading the team. This period has also shown us how quickly we can react and implement new strategic objectives so we are all looking forward to continuing the pace of change we've seen over the past few months.
Will the business offer permanent flexibility after COVID?
Like everyone, we are still trying to work out what post-COVID looks like. There will always be times when remote working won't be a substitute for teamwork in person (we sell a physical product, after all!) or building bonds within a wider business network, but flexibility is going to be a key factor in ensuring balance and productivity in the digital world.
What has been your biggest learning?
I don't want to say learning because it's not new, but I have been humbled on multiple occasions by the selflessness and dedication of my team during this very difficult period. I consider myself extremely lucky.
How do you think businesses will approach digital following the COVID pandemic?
Relevance to the customer and their mindset is now even more important than ever – especially when trading a category like womenswear which can be very discretionary. Regardless of all the fancy kit and digital roadmaps, having an authentic voice and proposition to guide your strategy is absolutely critical to digital success in my view. 
What is the best advice you could give to an eCommerce professional looking for new work in this market?
Keep your chin up, stay positive and just keep going.
Use the time you would usually be working to keep up to date on what's going on in the market and – if you can – try to up-skill yourself with a bit of at-home training. There's an incredible amount out there for free at the moment. If there's a role you're interested in, drop the hiring manager a note on LinkedIn to let them know you're interested – you'd be surprised how often this can help given how busy everyone is.
If you are looking for an job in eCommerce or are hiring, reach out to Salt's Jade Watson to find out more.
To shape your future with Salt, a leading digital recruitment agency, send your CV to enquiry@welovesalt.com or use our search to find Technology jobs in London. You can also keep in the loop by following us on Facebook, Instagram and Twitter.