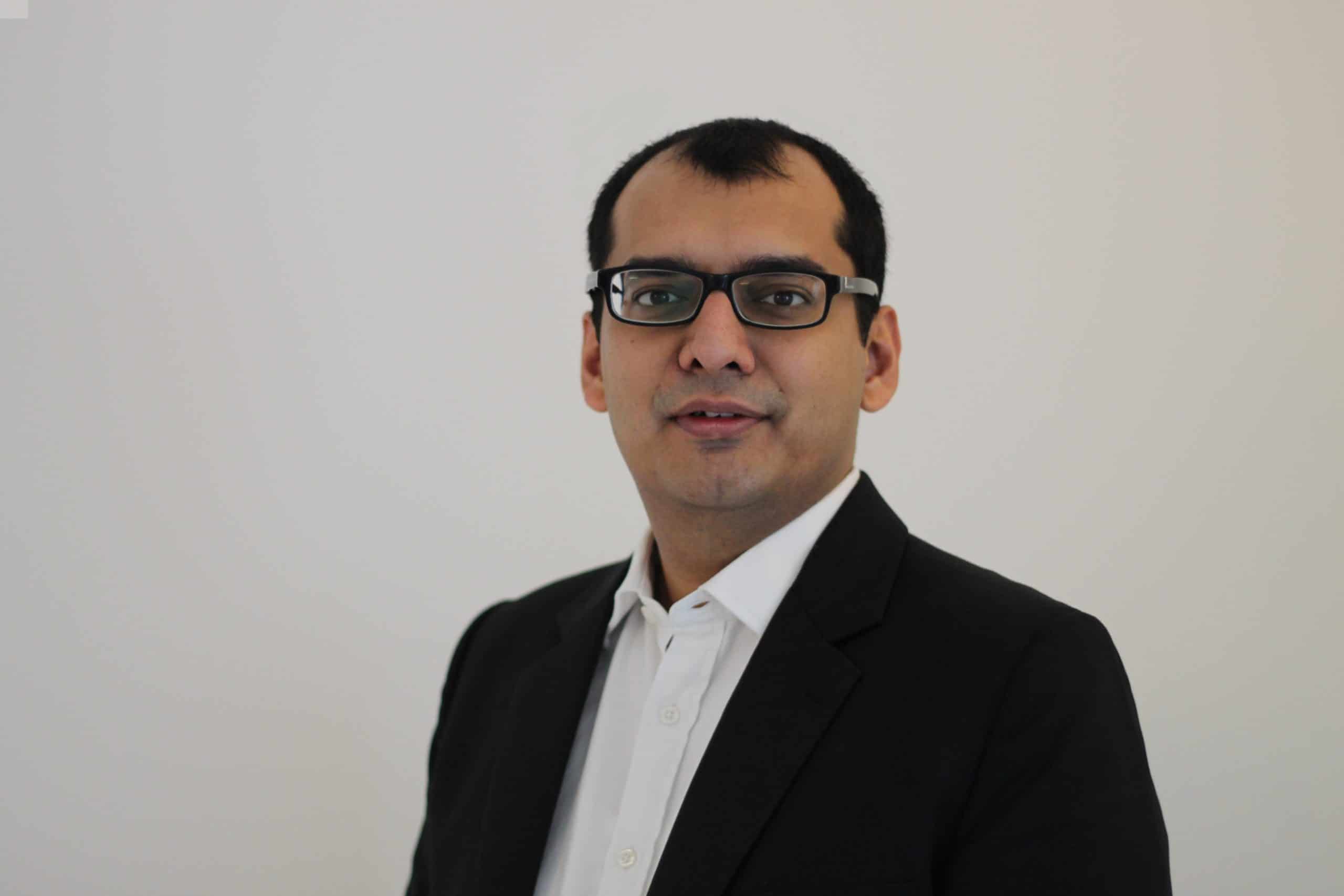 Salt, a global, award-winning digital recruitment agency recently spoke to Ravi Jakhodia who has an interesting and successful career in Connected Cars and IoT, from pioneering the introduction of connected cars in India to working on end-to-end connected electric vehicle infrastructure. We discussed IoT and connected cars in more detail, the future of connected vehicles, and advice for people looking to get into the industry. 
How would you introduce connected vehicles?
Connected vehicles is classic IoT applied to automobiles but is generally more challenging due to the design of vehicle platforms and security concerns.
For passenger cars, GM and Ford were early pioneers and still not many automakers have managed to achieve the success and stability of the GM OnStar programme. As much as it is about technology and vehicle sales, a huge part of it is also in ongoing service and connectedness with the vehicle owner.
Commercials vehicles have had telematics for a while mostly offered by a fragmented after market. So interestingly, GPS tracking of vehicles was perhaps the first steps in connected vehicles!
What do you feel are the key benefits of connected vehicles, and why?
I think the benefits have been widely discussed but, what makes it interesting is how it changes between a personal use vehicle and a commercial use vehicle. Commercial vehicles have had some form of connectivity with GPS since the late '90s, I suppose with a strong customer use case! And it's quite fascinating to see disproportionate effort and focus going into personal cars where the use case is still unproven.
From a mass consumer standpoint, I think Android Auto and Apple car play are great examples of leveraging tethered connectivity for a seamless infotainment experience.
Currently, what are the biggest factors in preventing the continued growth or acceleration of growth in the connected cars market?
Connected Vehicles have clearly not become so widespread as most industry experts predicted 10 or even 5 years back! There are a multitude of reasons and often aggravating each other. But to simply put it, most automakers have struggled to find the right value vs. effort trade off.
Connected vehicles is a complex domain requiring R&D, IT, service and marketing teams to deeply work together. It also requires exposing critical CAN networks to the outside world making the vehicle potentially more vulnerable. The effort required to pull it off is tremendous.
The consumer response to initial experiments have not been overwhelmingly positive in terms of the big benefits and that's largely because the offering itself was almost never fully baked.
The advent of autonomous and electric platforms meant that it made more sense for automakers to look at the entire vehicle platform with a fresh perspective rather than working on connecting existing ECUs to the internet.
Which company do you predict will reach level 4 cars and what sort of time frame are we looking at?
No one has a crystal ball but my money would be on TESLA.
There are two key reasons for this. Firstly, their vehicle platform is new and has been built keeping Autonomous Level 4/5 in mind. Secondly, in terms of the consumer benefit, the connected piece does not sit as an add on (as is the case of most other automakers) but deeply embedded in the overall vehicle usage experience.
Do you think Connected cars is something that can be rolled out globally?
This one is very interesting! For me the answer is certainly a BIG yes but with one big caveat – automakers will have to look at user use cases differently across the globe.
I think there are three drivers to this – the vehicle platform (which automakers, of course, know the best), organised/ less organised driving conditions (think about driving conditions in Washington versus New Delhi), and a general sense of security and rule of law (say countries in Western Europe and Africa).
Currently, most automakers are preoccupied with developed countries. But there are lower hanging fruits in large developing markets. For instance, a full proof immobiliser solution to prevent vehicle theft could be a huge draw in countries like Brazil and African countries – the technology does exist to enable automakers to offer this.
Detecting fuel level accurately for commercial vehicles and therefore preventing fuel theft would be another, not-so-difficult to implement, yet massive benefit which can be offered in countries with less effective rule of law.
Similarly, while autonomous has huge potential benefits in developed markets, it may not work in less organised road infrastructure. And in many countries, it would compete with the cost of hiring a chauffeur!
Will all of this translate to smart cities and full connectivity any time soon?
Smart cities are a tough one and I don't see this coming into effect properly anytime soon. I would rather wager that electrification of vehicles could be the next big driver for Smart cities to implement.
How secure is data when working with connected cars?
Data security is quite important for obvious reasons, but it is not the real issue with connected cars. It is the safety of people on the road which makes it a significantly more security sensitive IoT application.
I think in most cases across IoT/ IT applications, data leaks or exposure happen more due to lapse in day-to-day process compliance than due to genuine hacking efforts.
What advise would you give any companies or start-ups venturing into the connected cars market?
Connected vehicles is classic IoT implementation with the added complexity and security challenges of dealing with automobiles.
Start-ups would need to find very specific problems to solve and often ones which big companies are not focusing on. Getting acceptability in a safety conscious and often conservative automotive industry would also be another big challenge for startups.
What would you advise someone wanting to start their career in connected cars/IoT?
For people looking at careers in tech, the most important skill would be to be inquisitive about better technology as its constantly evolving. For other functions I think enjoying technology and be able to understand how it works would be quite helpful in being a successful BD person or even in understanding how the books would get impacted.
What challenges have you faced and overcome in pioneering the launch of connected cars?
I started with almost zero knowledge of IoT and automotive. And for the first 12 months, I felt that my potential competitors were quite ahead vs us. The learning curve was like climbing Kilimanjaro and I had to almost soak everything in like a sponge. All throughout, we were true to how the end user shall benefit and we were very agile.
About Ravi 
Ravi has worked extensively in innovation and new products with teams spread across more than 40 countries! He worked in FMCG organisations like SABMiller and Diageo where he launched several new to market brands and products across Europe, Africa and Asia.
The pace of technology and its deep impact on users really inspired him and towards the end of 2014 he quit his corporate career to start his own IoT company Minda iConnect, focussing on IOT and connected vehicles.
In a span of 5 years, Ravi built his organisation into one of the leading connected vehicle organisations in the country securing the most number of Auto OEM connected programs, competing with goliaths already operating in this space.
Read more on pioneering the launch of connected cars in India with Honda Connect, offering our SaaS platform and on cultivating and securing strategic partnership with Microsoft for connected vehicles 
Ravi won the first connected Electric Vehicle and connected infrastructure programme in the country connecting vehicle and charging infrastructure with user and ecosystem players, amongst other accomplishments.