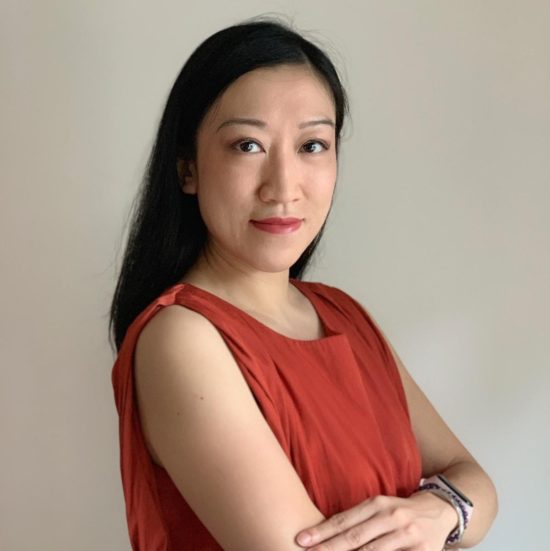 For Salt's latest Women in Tech interview, we caught up with Emmi Wong, Associate at Excalibur Global Management Services Limited, to talk diversity and advice on creating an inclusive workplace.
The #SaltSessions Women in Tech #WiT interview series speaks with thought leaders from around the world to get their opinion and advice on how they have grown their career in tech, and overcome challenges and adversity during their career.
What is your current role and the most exciting part of your work?
I am currently an associate in Asia for Excalibur Global Management Services Limited, an IoT enabler for Elderly Care in the United Kingdom where I source IT products in China due to my extensive contacts. It's exciting bridging the gap between the East and the West with China being the world's largest manufacturer and Shenzhen as a global hub for innovation.
What has been your most career defining moment that you are proud of?
In 2007, when I shifted my career path from traditional marketing to e-commerce. Through my master's degree in New Media, I diversified my skills from general marketing and focussed on technology based e-commerce.
What do you think we should be doing more of to encourage more girls to consider a career in tech?
Most technical roles like engineers are more male-oriented. However, roles requiring communication are perfect for girls. We should have additional career talks in universities targeting business/management faculties.
What challenges have you faced in the workplace, especially your experience in male-dominated environments?
I have been asked similar questions from men. Luckily, the challenges I faced weren't related to gender and I've been well-respected. Through my experiences, I've realised that breaking the ice in a tensed environment can sometimes be advantageous!
What is the biggest deterrent in your opinion to women succeeding in the workplace?
Childbearing and looking after children/families are the biggest obstacles in women progressing in the workplace. Fortunately, governments, companies and societies are now more compassionate towards working mothers. I believe government initiatives are a huge motivator in ensuring companies provide better support to women in general.
Who has been your biggest advocate/mentor in your career and why?
My direct report Marcelo Wesseler, Head of e-Commerce for Asia Pacific while I was Head of e-Commerce, Greater China. He taught me how to be brave and try new things. We all have many theories on how to make things work. When implementing a global strategy locally, understanding the local culture is key.
If it's a brand new idea in your industry — take a calculated risk, be bold and give it a try!
As an employer what would you recommend to other companies regarding infrastructure to have in place to develop the best talent?
I believe periodic job rotation helps develop the best talent. It elevates on the job training, enables employees to upskill themselves and allows knowledge transfer from one department to another!
In a management position, how have you found it best to promote and nurture women's careers?
Easing the burden of working mums by providing or subsidising childcare services. Another way is setting up guidelines of hiring a minimum percentage of women staff. Local governments could be an advocate for the matter and lead by example.
What are some of the best and worst workplace initiatives you have seen/heard of to help promote diversity?
In terms of diversity of ideas/creativity, the best workplace initiative was everyone in a meeting bringing in an idea while the worst workplace initiative was guessing what someone was thinking as opposed to thinking logically and creatively. Communication especially at work should always be clear to avoid miscommunication!
Who is your modern-day hero?
Joseph Yam Chi-kwong, the first Chief Executive of the Hong Kong Monetary Authority. Thanks to his contributions in overcoming the Asian financial turmoil in 1997 and the financial tsunami in 2008, Hong Kong's banking system has remained stable and international financial status has been maintained.
Any reading/website you would recommend to stay updated?
Reading posts and articles on LinkedIn is the best way to stay updated.
What is your biggest stress reliever?
Aroma body massage with essence oil. If time doesn't permit, then a hot bath or a facial mask if the weather's hot, will do the trick.
Is there one piece of advice you wish somebody gave you at the beginning of your career?
Yes, definitely! In the beginning, many of us are unsure on how we should embark on our career path.
My suggestion — browse job search websites and look for a job you wish to do in 5 years. Check the requirements for the job and you'll have an idea on what you need to achieve to nab the role in the next 5 years!
What job did you dream of when you were a kid — your Plan A career path?
My dream job was to sell Hong Kong style egg waffles. You had to fill the mould with egg mixture and flip it from time to time. As a kid, it looked fun to flip the mould!
Fun fact about you?
I love cats, although I'm allergic to them!
About Emmi
Emmi graduated with a Bachelor of Business Studies and a Master of New Media from City University of Hong Kong. As a self-motivated team leader, Emmi embarked on a stellar career in marketing, digital marketing and e-commerce working in-house, agency, start-up, channel development, and consultancy. She has a deep knowledge of the Chinese culture and 22 years of cross-cultural experiences working in and across multiple countries such as Hong Kong, China, Singapore, Australia, the United Kingdom, and more.
---
Looking for some more inspirational reads?
Check out more from our Women in Tech interview series and Females in FinTech interviews .
To shape your future with Salt, a leading digital recruitment agency, send your CV to enquiry@welovesalt.com or use our search to find Technology jobs. You can also keep in the loop by following us on LinkedIn,  Facebook, Instagram and Twitter.