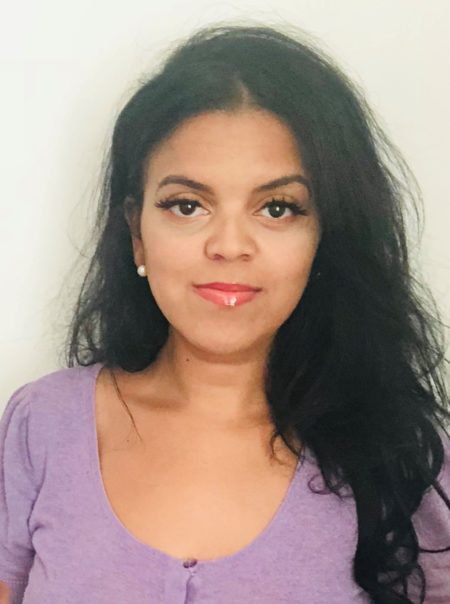 For Salt, a global, award-winning digital recruitment agency latest Women in Tech interview, we caught up with Joanne Safo, Global CIO at Munich Re Digital Partners, to talk diversity and advice on creating an inclusive workplace.
The #SaltSessions Women in Tech #WiT interview series speaks with thought leaders from around the world to get their opinion and advice on how they have grown their career in tech and overcome challenges and adversity during their career.
What is your current role and the most exciting part of your work?
Two and a half years ago I helped set up Digital Partners, a startup unit within the Munich Re group, established to support insurtech firms and others who are inventing new ways of doing insurance. Our objective is to be the fastest and most flexible insurance partner for digital disruptors.
In my current role as CIO, I am responsible for ensuring the global delivery of all Digital Partners projects and overseeing and driving our tech strategy.
It is such an exciting role as I get to lead, and be part of a team who I believe will completely reshape the insurance industry for the future. Personally, it is extremely satisfying as my role means I am responsible for enabling us to deliver on our mission and get new propositions to market.
What has been your most career-defining moment that you are proud of?
Two things stand out for me: Firstly, being tasked with heading the global technology function for Digital Partners. Given there are not many women in leadership positions within the insurance industry and even less within tech, this is a massive achievement for me; especially given I am not a "techy" by trade. Fortunately, I believe you do not need to be smarter or have more expertise to lead a team of people, you just need to be a strong leader, who employees the best people, then gets out of their way so they can get on with it. Secondly, being included in the Intelligent Insurers rising stars' list is something I am extremely proud of as it represents recognition from my peers within the industry.
What do you think we should be doing more of to encourage more girls to consider a career in tech?
Before we look at what should be done, it is imperative to understand why it is important.
Women make up half of all tech users around the world, yet they continuously remain underrepresented in the development of it. The consequence; it negatively affects technological development. A real, well-known example that is often referenced: when airbags were introduced into cars, it was proven women and children were injured disproportionately more. The reason was identified; they were designed by and tested on men.
I think the key to break this trend and encourage girls into the professional world of tech is by ensuring they have exposure to, are interested in and are encouraged to take up programming from a young age. Schools can do more to understand why at a certain age females drop out of taking tech-related courses; common causes have been identified as content, style of teaching, unconscious bias. Whatever it might be, and it will vary from school to school, once identified the necessary changes should be made to the infrastructure to fix it as opposed to what currently happens; it is just left with the assumption "girls are not interested in tech".
In your opinion, what is the biggest obstacle to women's career progression?
A few things – 1. Ourselves: Women need to be confident in asking for what they want and believing they should and can be in influential positions 2. Each other: women should support other women and given the opportunity, promote and develop one another 3. Outdated and rigid hiring; things like hiring pregnant women, job sharing, part-time roles, hiring people with different backgrounds and experience etc., should not be an exception. Much more emphasis should be placed on fluid and flexible team structure where capability can be developed and explored without the constraints of job titles and roles.
Who has been your biggest advocate/mentor in your career and why?
Mark Dennis, who has been my boss for most of my working life, has been the biggest advocate of my career. We have worked together for 10 years and in that time, he has: always put me forward (and sometimes even fought) for roles which other people did not believe I could do nor did my face fit.  He has also continuously given me exciting and challenging opportunities, rather than taking them himself and finally, he has always given me autonomy but at the same time backed me up or provided guidance as needed. I like to think I have adopted these things into my own management approach so I can hopefully do the same for others in terms of career advancement that he has done for me.
In a management position, how have you found it best to promote and nurture women's careers?
Being visible, accessible and present is very important. It always helps aspiring young professionals, male or female, to have managers or leaders who can be approached for advice or guidance. As a woman in a management position, I think it is very important to share your own experiences and impart any knowledge you may have on how to overcome hurdles likely to come up. Ensuring that brilliant women are given exciting, high profile, challenging opportunities helps to give them a platform to promote themselves. Also, even though there is still a gender imbalance things are improving and therefore it is important to present that in a positive light. Rather than focusing on the women who aren't there, focus on the women who are!
What are some of the best and worst workplace initiatives you have seen/heard of to help promote diversity?
Diversity; whether that is gender, race, sexual orientation, previous experience etc.  is very important in any industry.
It is proven there is a direct correlation between diverse executive teams and financial success and more fundamentally as with anything in life, when you bring different perspectives to the table you get better outcomes as there is more chance of diverse ideas and challenging the status quo.
Having said that, I'm not the biggest fan of formal initiatives as they can often lead to a tick box exercise or positive discrimination.  Personally, I would always recruit an amazing man over an average woman.
I think a simple thing to do is create an environment that encourages diversity at recruitment stage by not making previous experience, educational background etc. a prerequisite for hiring. At Digital Partners, we focus on the person and their potential rather than making sure they fit every line in a job description.
Who is your modern-day hero?
Malala Yousafzai, a Pakistani activist for female education is someone I have admired for a while. Most people will remember in 2012 she was shot and nearly killed, aged just 15, for campaigning for the right to female education in her native Swat, Pakistan. She has since gone on to become the youngest ever recipient of the Nobel Peace Prize and she continuously campaigns for access to education for girls in the developing world.
The importance of education for girls is something that can often be overlooked, especially by people in developed countries. Free and accessible education is a luxury afforded to us which can often be taken for granted.
Receiving an education is not just about knowledge and learning, it empowers girls to take control of their lives, their health, their families, their future as well as ensuring they can positively contribute to society and the economy.
The fact that someone as young as Malala recognised this importance and knowingly put her life on the line to fight for it, is beyond admirable.
Is there one piece of advice you wish somebody gave you at the beginning of your career?
There are two pieces of advice I tend to live by at work, one for myself: The 5 by 5 rule: "If it's not going to matter in 5 years, don't spend more than 5 minutes worrying about it now", a lot of people spend a lot of time worrying about stuff that is not that important or that they can't change.  And one for my team "Remember the stakes are low", ultimately; we are selling insurance, we are not saving lives, so there is no need to sweat the small things. Both bits of advice reminds me to keep problems in perspective and remain solution focused as opposed to dwelling on problems.
Fun fact about you?
Thanks to my brother, I am a closet Marvel universe geek. Agent Romanov is my super hero idol!
About Joanne Safo
Born and raised by my mum in West London with my two sisters, I was the first person on both sides of my family to go to university. Like a lot of graduate's post-university, I didn't have a clear idea of what I wanted to do. After a couple of years working in accounting, I applied for every financial sector graduate position I could find and one of them happened to be at Munich Re. I was targeting an underwriting role but got selected for a business analyst role within IT. At that time, I didn't have any experience within technology or insurance but I took the position and luckily fell in love with both the job and the industry. I have had very different roles within Munich Re and spent some time abroad working in Abu Dhabi. I have proactively sought development and progression opportunities which have helped enable me to go from being a graduate to leading a global team in a relatively short space.
Two and a half years ago, I helped to set up Munich Re Digital Partners, a start-up unit established to support insurtech firms and others who are inventing new ways of doing insurance. My role has progressed to overseeing the unit's global project delivery, including expansion into new regions, e.g. the Middle East and Australia. More recently, I have been tasked with heading the global technology function for the unit and play a crucial role in strengthening the unit's position as an industry disruptor.