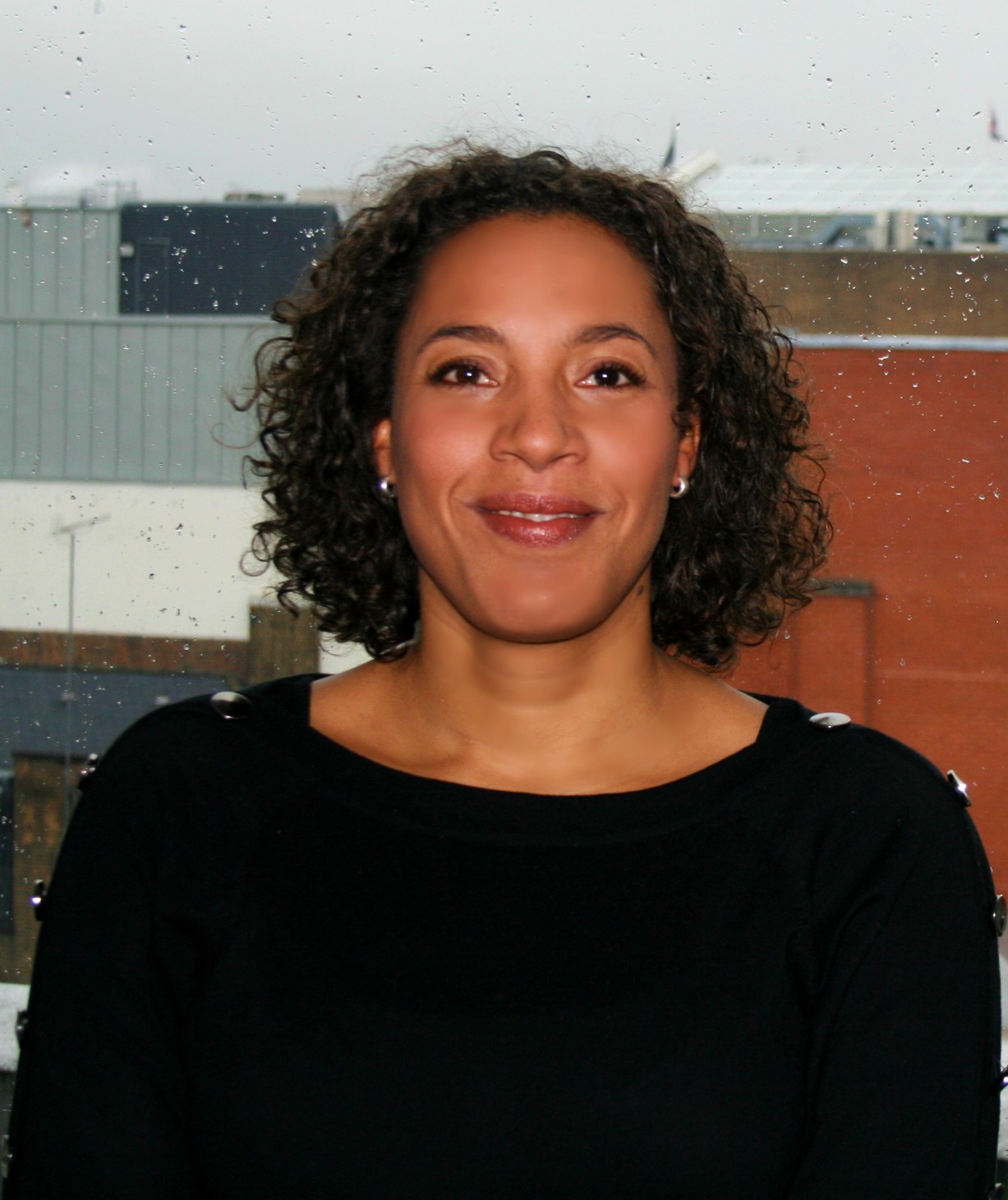 For Salt, a global, award-winning digital recruitment agency's latest Women in Tech interview, we caught up with Louise Okafor, Digital Consultant at Lopez Projects, to talk diversity and advice on creating an inclusive workplace.
The #SaltSessions Women in Tech #WiT interview series speaks with thought leaders from around the world to get their opinion and advice on how they have grown their career in tech and overcome challenges and adversity during their career.
What is your current role and the most exciting part of your work?
I'm currently a digital consultant, having spent years working for entertainment and tech companies in the media sector. In this role I get to work on a wide range of projects (large and small) which gives me exposure to different people, ideas, industries and approaches. I love learning and am constantly curious, so this variety is I something I enjoy.
What do you think we should be doing more of to encourage more girls to consider a career in tech?
Finding creative ways to introduce girls to the huge variety of tech roles on offer. As important as it is to get more girls coding, the idea that 'tech = coding' is quite limiting.
There are tech jobs to suit every personality type and skills area. You can work in fields as wide-ranging as journalism, academia, health, finance, cyber security and media; and in jobs as varied as UX Designer, Data Scientist, CX Strategist, Product Manager, Research Analyst and Growth Architect. Tech is a huge area and there are new roles being created every day.
What challenges have you faced in the workplace, especially your experience in male-dominated environments?
Luckily, I've mostly worked in gender-balanced environments, but there's a lot more to be done on creating a better mix in other areas: ability, age, race, nationality and social background.
Studies consistently show that more diverse teams perform better and yet, all too often, companies go for 'safe' options – creating cookie-cutter teams that suffer from a tendency towards groupthink. They want and expect everyone to sound, think and act alike and, if you don't and you're not careful, it can be easy to become the square peg in a round hole. Fortunately there are companies that understand the value to their businesses in encouraging employees to be curious, to challenge the status quo, to think creatively and to pursue excellence over 'business as usual'.  I tend to do better in those companies…
What is the biggest deterrent in your opinion to women succeeding in the workplace?
Lack of support infrastructure and lack of diversity within companies at the leadership level. Companies are taking huge strides in creating programs that identify and develop talent, but there needs to be a more structured approach to creating lasting change: whether increasing diversity (of all kinds) at senior, especially Board, levels; reducing pay imbalances, and improving recruitment processes – unconscious bias still plays far too big a part when managers are considering who to interview, hire and promote.
Companies talk a lot about how to find and retain talent but it comes in many forms and leaders are often limited in their view of what that looks / sounds like. People with disabilities, the over-50s, and non-white men and women are especially disadvantaged in the workplace. This overlooked talent is lost to other, more progressive, companies or those people simply take themselves out of the corporate structures and form their own businesses where they can drive their own success.
Who has been your biggest advocate/mentor in the workplace and why?
I have been really lucky to work with a large number of supportive colleagues and bosses over the years. It's hard to pick just one but, Jane Marshall, my former boss (at ITV) springs to mind. She constantly supported me, pushed me forward and, by always expecting the best from me, drove me to do better.
In a management position how have you found it best to promote and nurture women in the workplace?
Find out what drives them (people have very different work motivations) and try to support them in achieving their goals. Help them find and leverage opportunities for progression and development and help them to understand the importance of building networks and raising their profiles.
What are some of the best and worst workplace initiatives you have seen/heard of to help promote diversity?

A lot of companies talk about inclusion and to set up programmes to identify and develop internal talent, but in my experience it's rare to see companies make the kind of structural changes that create true shifts in behaviour and culture.  That requires companies to look at how their hiring practices might be filtering out certain groups, to create long-term strategies to democratise access for all groups (especially in industries that work on the basis of 'who you know'), to review company culture and to be aware of how ingrained, unconscious basis (particularly in senior leadership and hiring managers) can undermine any well-intentioned diversity initiatives.
It's also useful to look outside the organisation; supporting educational initiatives focused on inspiring the next generation, partnering with advocate groups that connect companies with diverse leaders and entrepreneurs and help them to attract and bring in diverse talent from non-traditional sources.
Who is your modern-day hero?
Michael Johnson – the 200m & 400m World and Olympic champion sprinter – whose ethos is: hard graft, focus, learning from (but not dwelling on) mistakes and self-belief, in his (admittedly exceptional) ability to do what it takes to get the job done. Recently, aged just 50, he suffered a severe stroke and was unable to walk, but he put that steely mindset back to work – helping him make a full recovery in record time.
Any reading/website you would recommend to stay updated?
I spend far too much time on Twitter – but it's great for news, trends and the latest thinking.  I like Fast Company (fastcompany.com) which has smart, witty and insightful writing on a range of topics related to business, work and the modern world and also Meetup (meetup.com) is a good way to track down tech/digital events and groups.
What is your biggest stress reliever?
Exercise. Whether it's a hike through the Chilterns or a HIIT gym class, I do better when I keep moving.
What job did you dream of when you were a kid?
Ballet dancer – after reading Noel Streatfeild's book 'Ballet Shoes' (I have absolutely no co-ordination); or marine biologist – after seeing Jenny Agutter in the wonderful film 'Local Hero'  (but I don't like deep water or being outside in inclement weather)
Fun fact about you?
I was an extra on Coronation Street. I got to sit at the bar in The Rovers Return and do 'fake-talking'. Proudest moment ever!
About Louise
I have held leadership roles in media and technology companies including ITV, UKTV, Turner Broadcasting and the British Film Institute (BFI), starting out in the early days of emerging TV technology through to the mainstreaming of digital in every aspect of our lives.  I'm fascinated by the changes in digital and how that impacts and is impacted by audience / user behaviour and has been lucky enough to work for and with companies where I get to set strategy, track trends and immerse myself in this area.
Lopez Projects is an independent digital media consultancy, specialising in digital content planning, audience development and multi-channel strategies, that finds creative solutions to clients' digital challenges.