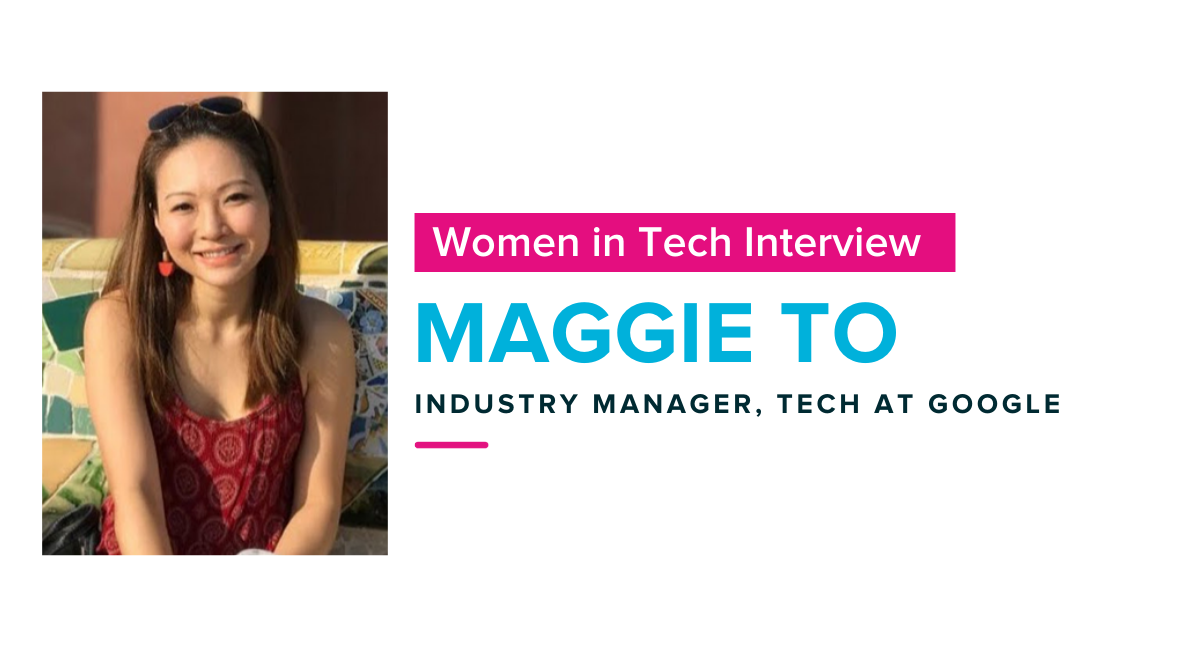 For Salt's latest Women in Tech interview, we caught up with Maggie To, Industry Manager, Tech at Google Hong Kong, to talk diversity and advice on creating an inclusive workplace.
The #SaltSessions Women in Tech #WiT interview series speaks with thought leaders from around the world to get their opinion and advice on how they have grown their career in tech, and overcome challenges and adversity during their career.
What is your current role and the most exciting part of your work?
I'm an Industry Manager at Google partnering with tech advertisers to shape their digital media strategy, and what excites me the most is that tech is ever-changing — with every sleep, there are new innovations happening, new products launching and new problems to solve!
What has been your most career defining moment that you are proud of?
Prior to joining Google, I had nearly no knowledge and experience in digital marketing, which is a pretty critical qualification for the role I was hired. This is proof that if you stay positive, passionate and focused on really making your strengths shine, there are always transferable skills and value you can bring to the table.
What is the biggest deterrent in your opinion to women succeeding in the workplace?
You often hear 'women in tech' but rarely the need to emphasise 'men in tech' because the space is already predominantly male-oriented, and often labelled so (i.e. 'brogrammer'). To me, this gender emphasis is actually signifying a lack of progress being made to actually normalise women in tech. Organisations should walk the talk by really driving initiatives from the top-down and implement them company-wide, on issues such as breaking gendered career paths, ensuring female leadership representation and pay equity.
Who has been your biggest advocate/mentor in your career and why?
I don't have any specific mentors. I'm a huge believer that there is something to be learned from every single person that you work with despite their background, seniority or role — school yourself through the work of others, keep an open mind and stay curious, and everyone can be your mentor.
As an employer, what would you recommend to other companies regarding infrastructure to have in place to develop the best talent?
Break team silos, encourage job rotations where possible and create a platform for regular two-way feedback.
What are some of the best and worst workplace initiatives you have seen/heard of to help promote diversity?
There is no perfect workplace diversity initiative but by actively listening, learning and taking action transparently, that would be a great start. I particularly enjoyed reading Google's latest Diversity Annual Report, where they showcased 5 key learnings from 2020, with one being a universal need for well-being solutions.
The worst types of initiatives are those that define diversity by only race and demographics. Being truly inclusive goes much deeper than these layers.
How has COVID-19 affected the way you work?
It made me realize that I much prefer work-life integration over work-life balance. Not everyone is most productive at 9am while being able to shut off completely at 6pm, especially working from home. Employees should be allowed to take a workout break in the middle of the day, while replying to an email in the late evening without being judged. I'm very fortunate to work for an organisation that trusts their people fully and allows for that flexibility. The bottom line is we all need to prioritise our mental health and draw boundaries where needed under these unprecedented times.
What is your biggest stress reliever?
Getting lost in nature, meditating or reading good fiction — anything that takes me out of the digital world, business world or the real world in general!
Is there one piece of advice you wish somebody gave you at the beginning of your career?
Don't wait until you get a seat at the table to speak up. Oftentimes, speaking up is what gets you a seat at the table.
Fun fact about you?
I'm ambidextrous — which is not as useful as one might think besides helping me put on makeup quicker in the morning!
About Maggie

Maggie To is an Industry Manager for Google in Hong Kong working with leading tech and e-commerce companies to digitise their marketing strategies. She has over 9 years of experience across digital marketing, brand consulting, architecture and design, recruitment and automotive industries. After graduating from the Sauder School of Business at The University of British Columbia in Canada, Maggie was fascinated by the fast-paced and dynamic business environment of Hong Kong that she took the leap to relocate and never looked back since.
---
Looking for some more inspirational reads?
Check out more from our Women in Tech interview series and Females in FinTech interviews .