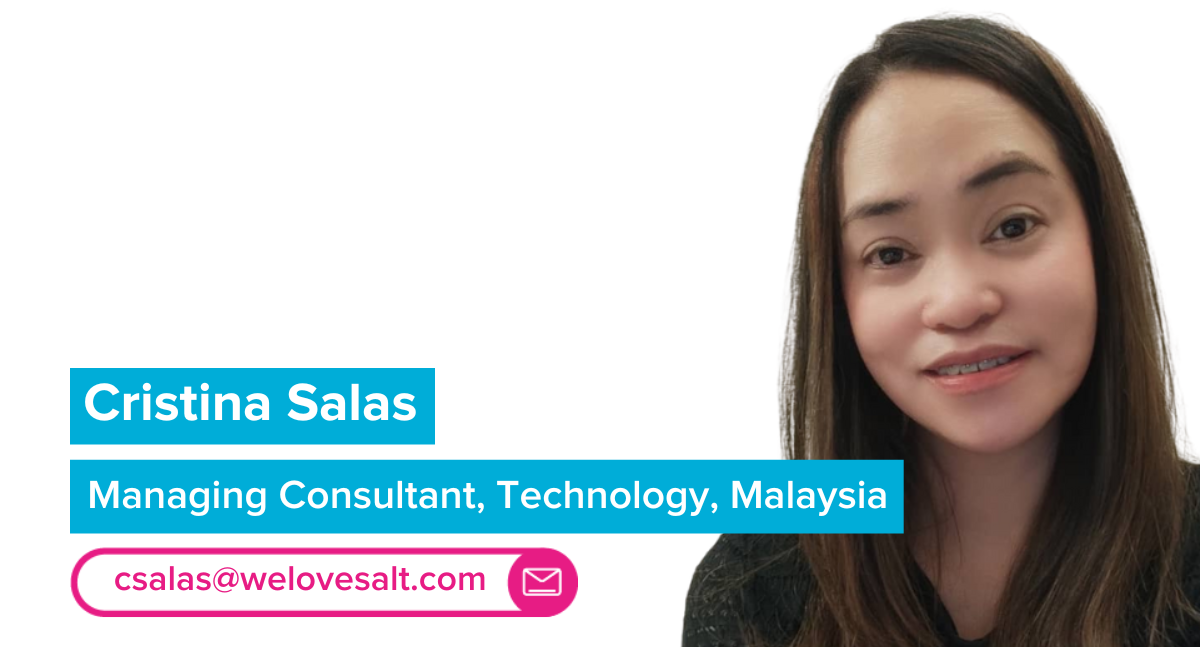 Read our interview with Cristina Salas, our Managing Consultant in Malaysia.
My universe is… IT Infrastructure and ERP
How can you add value to our clients and candidates? To provide them a positive experience by simply getting a better understanding of what they need.
Fun fact about me… I once wanted to be a member of the NASA because of my deep curiosity about planets and the vast Universe.
My career background and/or previous role and why I joined Salt? I worked in Malaysia for 12 years as a specialist IT recruiter. I joined Salt to get help me acquire experience and sharpen my skills.
3 things I would take to a deserted island are…  Water – to keep me hydrated, plants – to grow my food, and books – to entertain myself 😊.
If I won the lottery I would…  Travel for 1 month first and then think of a better way to invest my money.
My spirit animal would be… A firefly, I always see them in my room when I am feeling little sad.
The best advice I've ever been given is… Whatever is meant for you, will find you.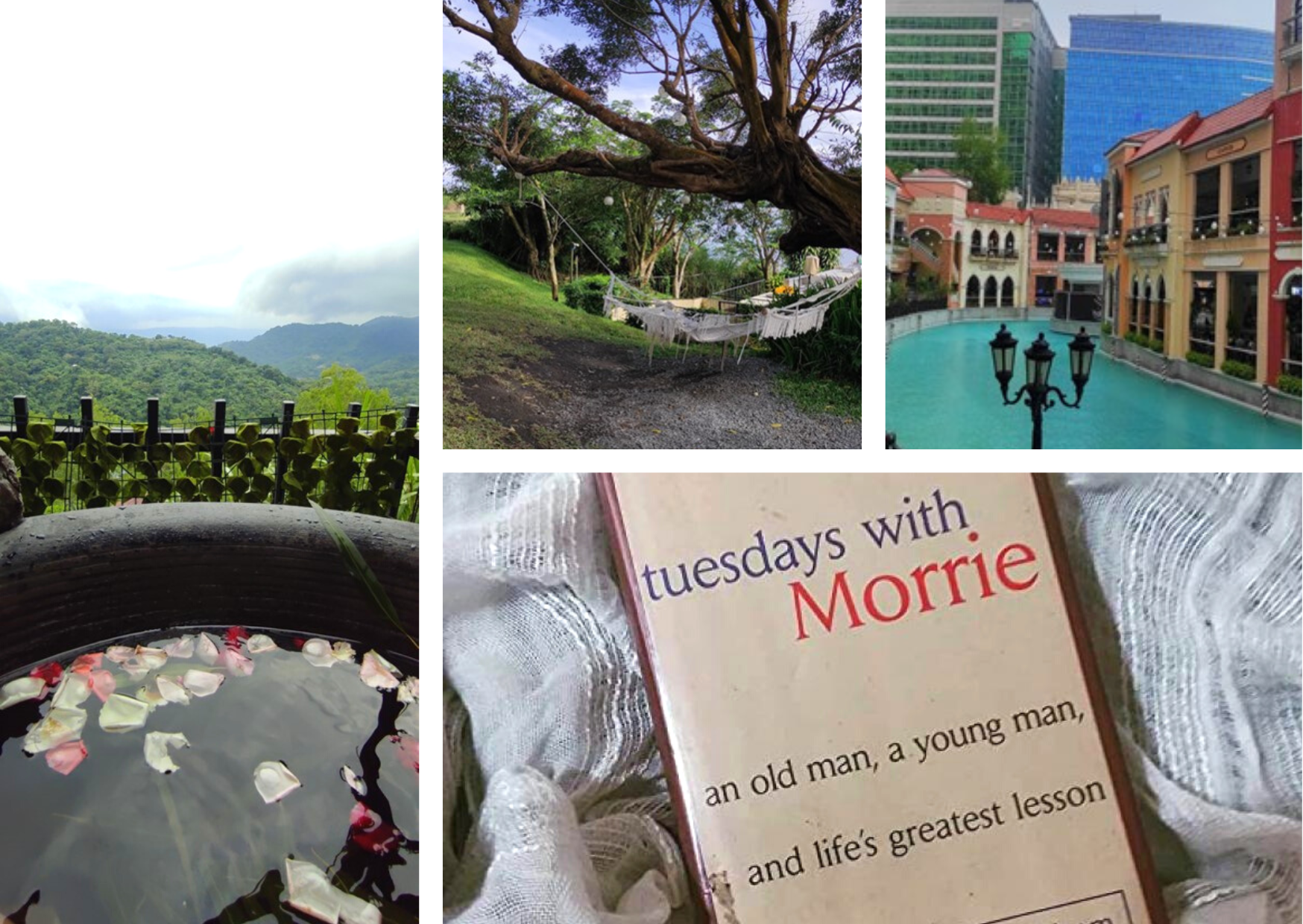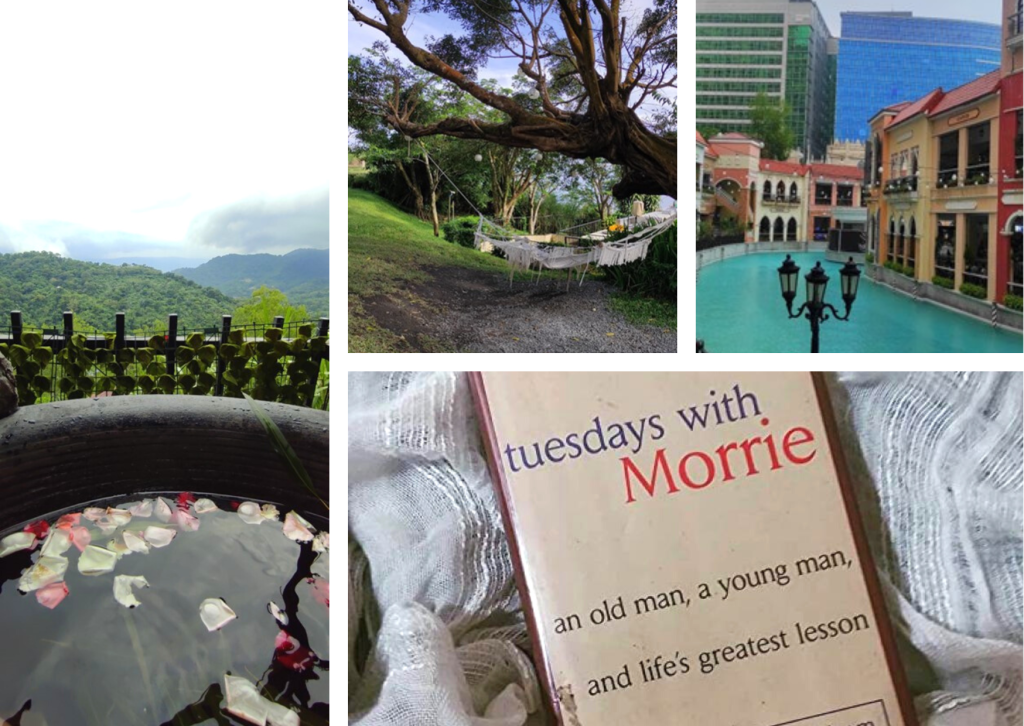 If you're looking for a new job Technology job in Singapore,
check out our job page or get in touch with Cristina Salas at csalas@welovesalt.com.