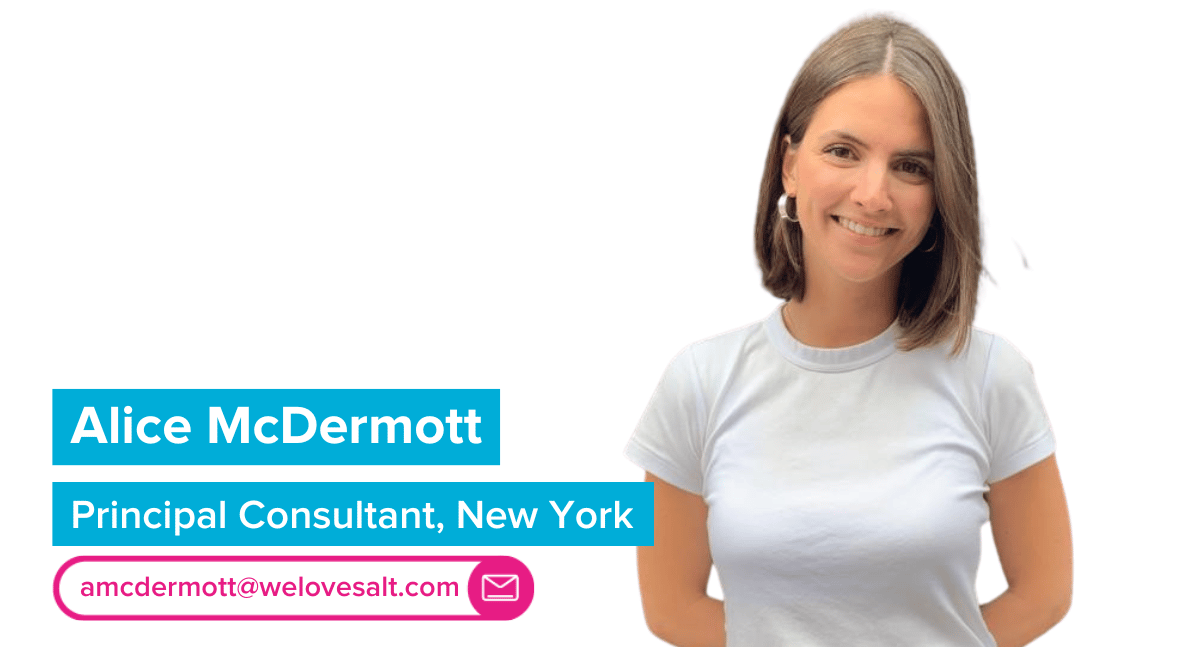 My universe is… B2B Marketing
Fun fact about me… I worked on the 'The House of Gucci' official film podcast in 2021 and spoke to my idol Lady Gaga over Zoom for 10 seconds – best 10 seconds of my life.
The one thing I love about living and working in NYC is… the sheer abundance of amazing food and drink on your doorstep – each lunch break is an adventure!
My favourite place I've travelled to is… Vancouver! Rain, rain and more rain and still it managed to be totally a magical winter wonderland.
My spirit animal would be… a sausage dog – they say humans and their dog start to look alike and well…my pup Otis and I seem to share personalities too. Loyal and loving with a little stubborn and crazy sprinkled in!
If I were in a TV show, I would be in… The Traitors as a Faithful – and get it wrong every single time ❤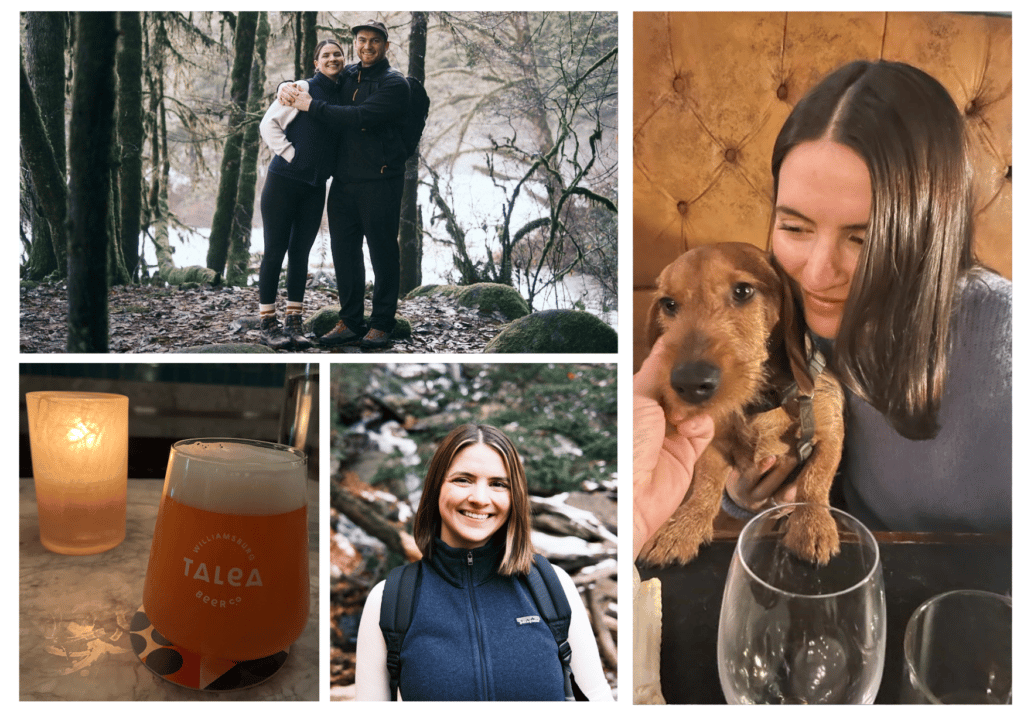 If you're looking for any Marketing roles in New York, get in touch with Alice McDermott at amcdermott@welovesalt.com.