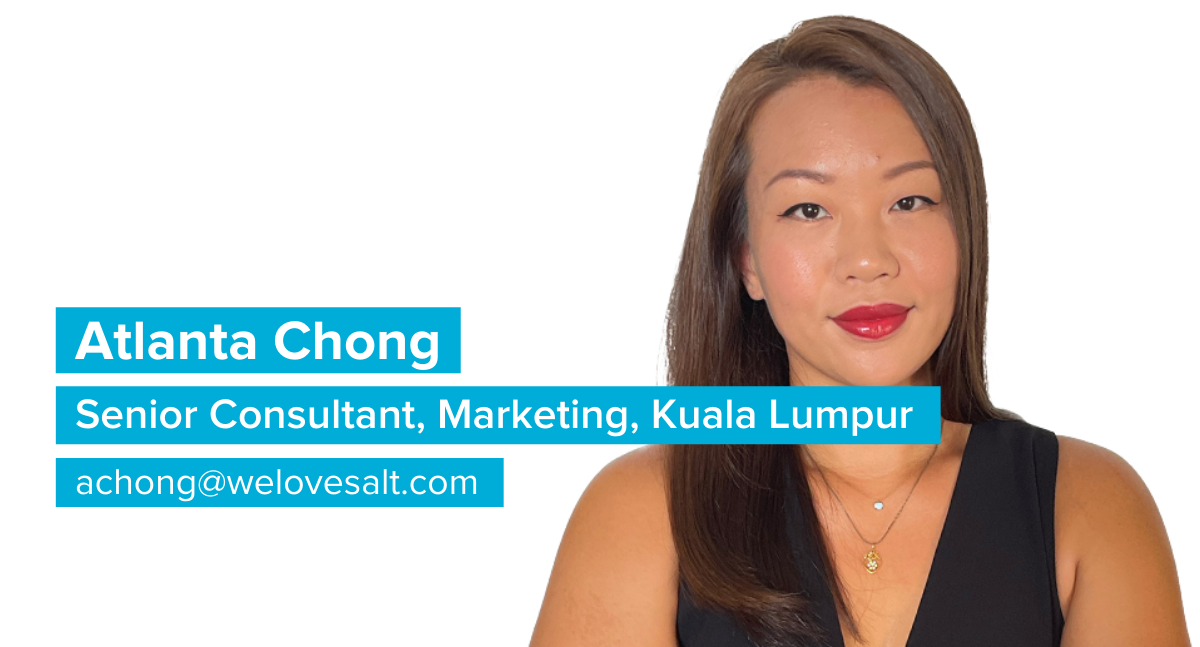 My universe is… Marketing. I recruit for Brand/Content/MarCom roles from client-side and Client Servicing roles from agencies.
How can you add value to our clients and candidates?
I'm a Marketer who's found her new calling in recruitment. I come from a power combo background, having made my mark in the best of both marketing worlds — client-side and agency. Having worked in these two contrasting, yet complementary worlds, I understand the dynamics, diversities, opportunities, and even challenges that clients or candidates would encounter during the recruitment process as I've been there as a hiring manager and a candidate. I aim to bridge the gap for them with the experience I brought with me.
If you could choose any two famous people to have dinner with, who would they be? My first choice would be Trevor Noah for his effortless humour, yet contrasting life perspectives having grown up in South Africa during the apartheid. My second choice would be Jada Pinkett Smith whom I'd consider my female empowerment icon in this day and age.
If you had to delete all but 3 apps from your smartphone, which ones would you keep?
Spotify: Life without music would be a dull one.
Whoop: My fitness/recovery/sleep tracker that I depend tremendously on.
Balance: My go-to guided meditation app to guide me through those calming breathworks.
TV show I love to binge watch is… Friends! I'm rewatching the entire 10 seasons for the third time. The stories never get old.
What animal would you consider your spirit animal? I'd consider the mythical Pegasus my spirit animal. Loyal, brave and majestic.
Fun fact about me… I love strength training! It's such a confidence boost to be able to dead lift or squat your own weight, especially for us ladies.
If you're looking for a new Marketing job in Kuala Lumpur,
check out our job page or get in touch with Atlanta at achong@welovesalt.com.