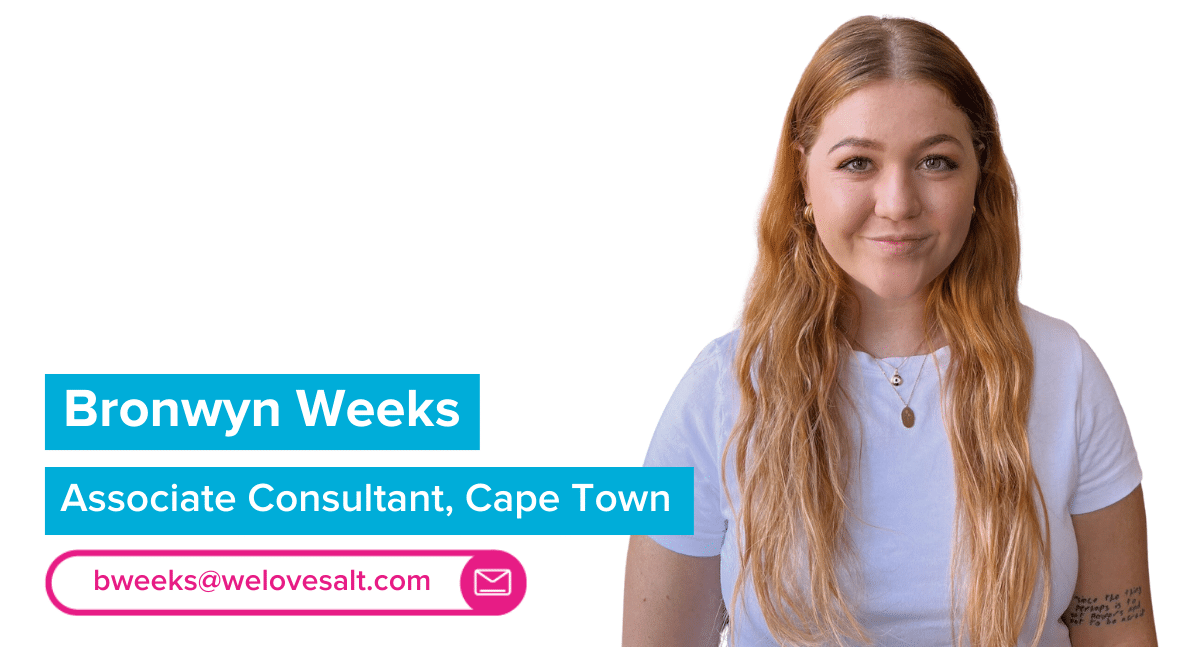 My universe is… Marketing
Fun fact about me… My go-to drink is tequila.
On the weekend I love to… be with my fur-baby, Aries – he is a rescue dog! And of course, the occasional music festival
My favourite Instagram account to follow is… The Holistic Psychologist
My favourite lunch spot is … My house! I love making and eating good food
The emoji I use the most is… ❤❤❤❤ because everything is LOVE!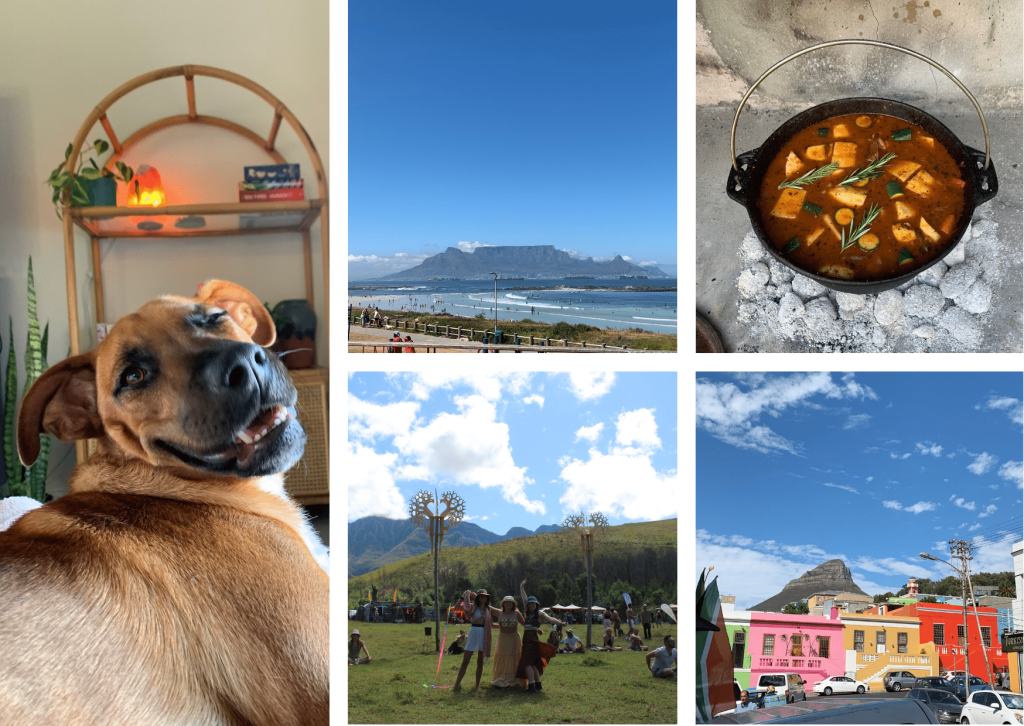 If you're looking for any Marketing roles within South Africa, get in touch with Bronwyn Weeks, at bweeks@welovesalt.com.