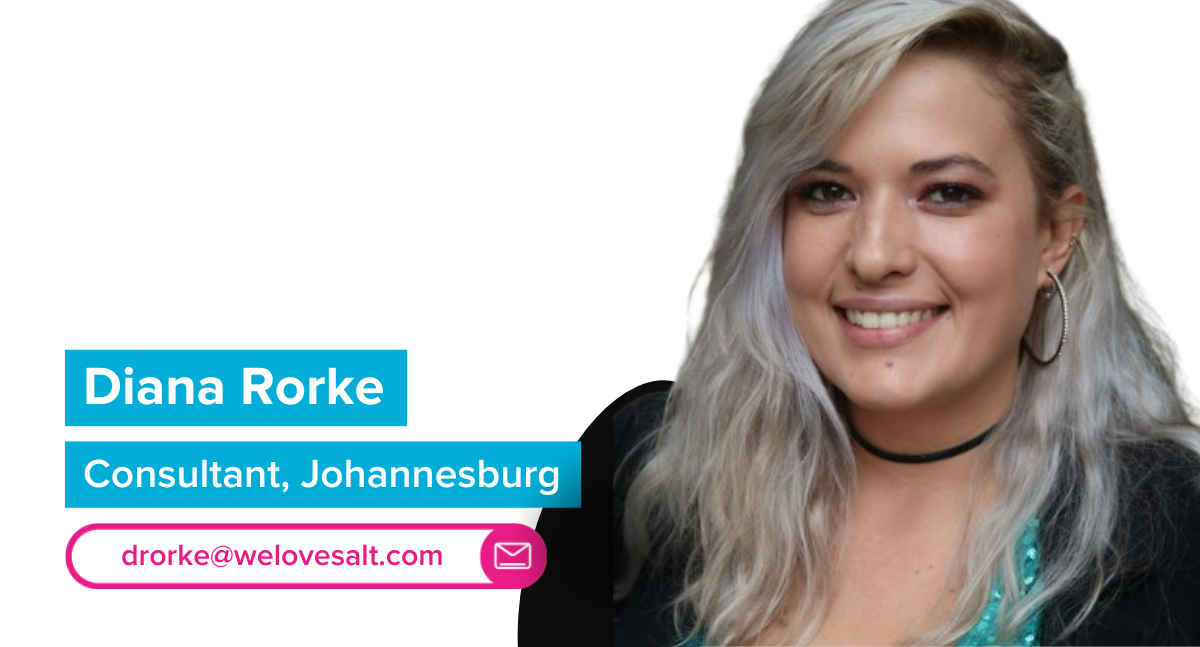 My universe is… Creative, Contract
A little bit about me… I started my career as a Copywriter and found my way to Recruitment over the last 5 years. I'm a very family-orientated person. Currently a cat-mom to the cutest cat ever.
Fun fact about me… I can quote most lines from Lord of the Rings. You could say I'm a little obsessed with the movies.
My chosen karaoke song is… Linkin Park – Numb. It's usually a crowd favourite, so everyone sings along and won't hear how terrible my singing is.
My spirit animal would be… A giant panda. We both like eating, sleeping and we're super protective.
One of my pet peeves is:… When people call me Diane.
If I had a superpower it would be... I'd like to have the power to heal.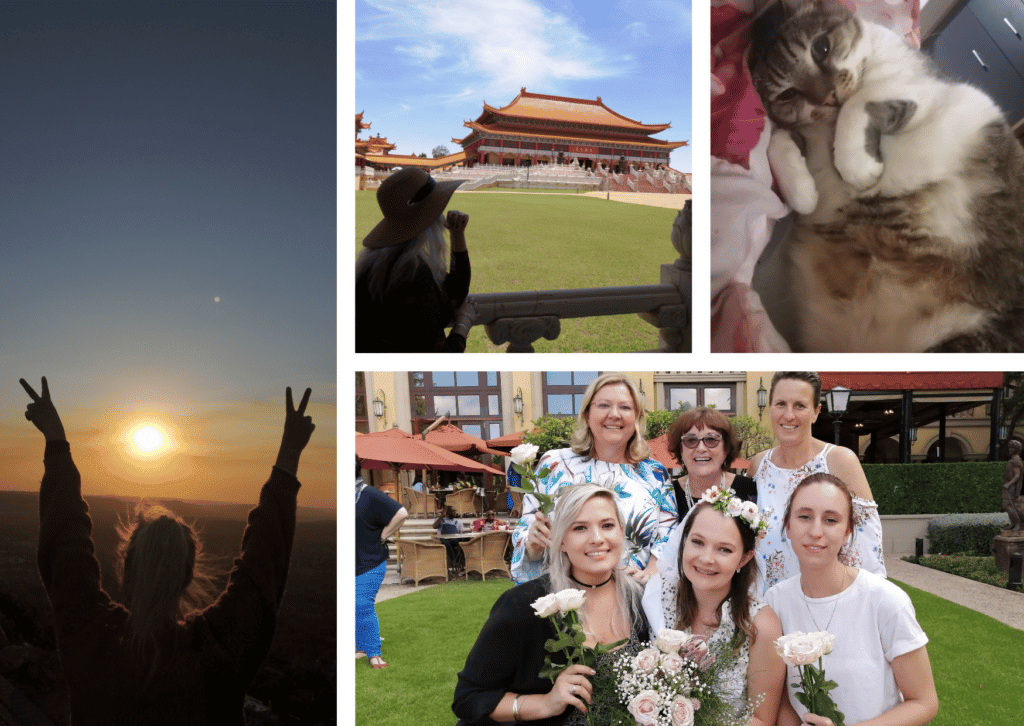 If you're looking for a new contract role in Creative in South Africa, get in touch with Diana Rorke at drorke@welovesalt.com.