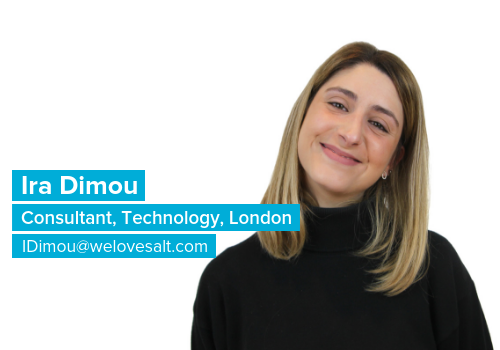 My Universe is... Technology Permanent, with a focus on Software Engineering in Germany.
Fun fact about me… I always enjoy having a crazy dance when going out with my friends.
My favourite place I've traveled to is… Cuba!
My best piece of advice is… Never let the sometimes unfortunate today, destroy your bright tomorrow.
My dream job when I was a child was … to be an actress.
If I had to eat one meal for the rest of my life it would be… fries and chicken nuggets!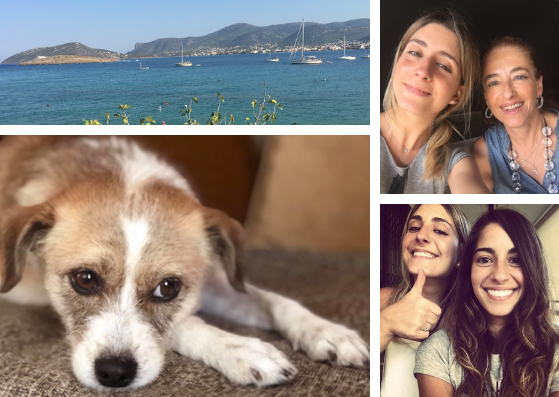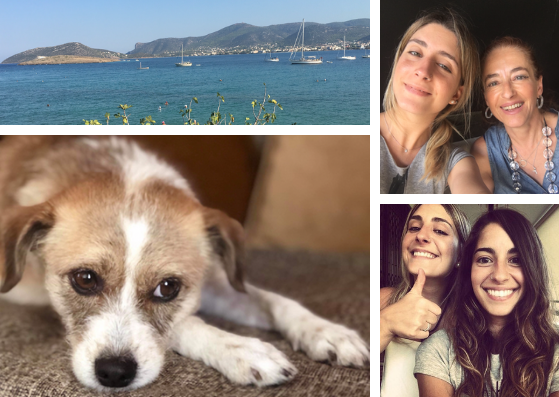 Salt is a global, award-winning digital recruitment agency in London. To find a job in technology, contact Ira on IDimou@welovesalt.com