---
My Universe is…
all things Key Accounts, effectively building on the relationships we already have in place and developing them into something longer term
My signature dish is… non-existent really, although I do love cooking a roast dinner (Christmas dinner included), curries (Thai and Indian) and of course a BBQ!
At the weekend I love to… potter about in the kitchen/garden and spending time with my wife and kids
If I had a superpower it would be… the ability to find the perfect CV every time – that or being able to fly 😊
If I won the lottery I would… have to give it to the wife to look after…otherwise I'd spend it all in the Lego store
Fun fact about me… I have collected Lego for as long as I can remember, and my collection is split across two countries. I even have Lego cutlery, Lego coasters, and I have TWO Lego salt and pepper sets!
I have also recently had a box of 6 eggs with every single one of them double yolks!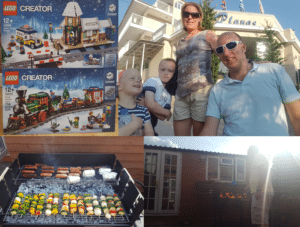 Salt is a global, award-winning digital recruitment agency in London. To find a job in sales, contact Mark at mcain@welovesalt.com