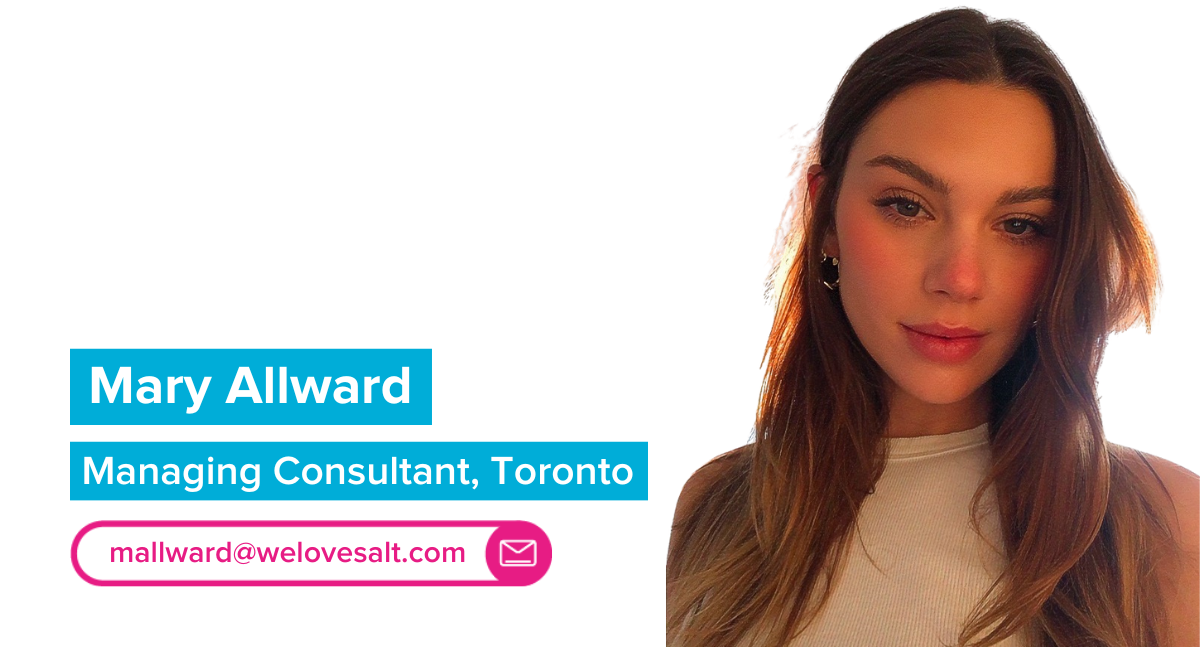 My universe is… Tech Tech Tech!
Fun fact about me… Despite having a really common-sounding name, I am the only Mary Allward on LinkedIn with my exact spelling!
My favourite place I've travelled to is… easy, Tuscany!
If I had a superpower it would be… to fly – think of the free airfare and the time saved at airports!
My Netflix binge is… Is it okay if I have three? Friends, Schitt's Creek, and The Office. It's too hard to narrow it down.
If I had to eat one meal every day for the rest of my life, it would be… my mom's homemade pizza and caesar salad. I'm slightly biased, but I'm convinced it's the best out there.
If you're looking for any Tech roles in Toronto, get in touch with Mary Allward at mallward@welovesalt.com.