---
My Universe is…
recruiting top sales talent for disruptive Marketing and Technology companies.
At the weekend I love to…head to the nearest discotheque, and dance like I'm in the "Murder on the Dancefloor" video by Sophie Ellis-Bextor.
If I won the lottery I would…head to South-East Asia to start a Tuk-Tuk business that becomes so successful we could get a "The Apprentice: Thailand" thing going on. I'd also donate a fair bit to Centrepoint; the charity for young homeless people.
My signature dish is…Domino's Pizza …
My Netflix binge is…The entire back catalogue of Ab Fab, every time.
Fun fact about me…I once did a shot with Jerry Springer.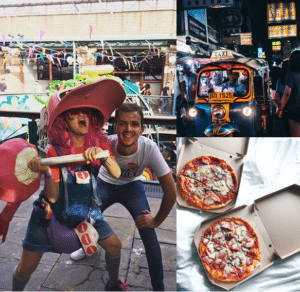 Salt is a global, award-winning digital recruitment agency in London. To find a job in consulting, contact Michael at mwoods@welovesalt.com