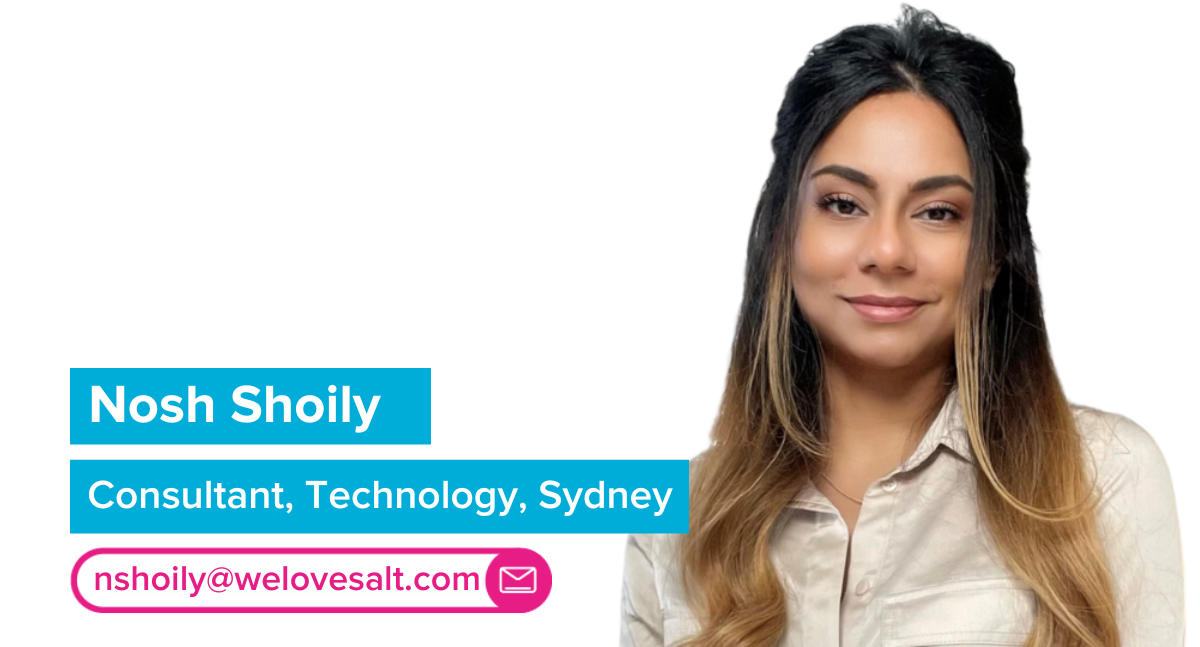 Read our interview with Nosh Shoily, our Technology Consultant in Sydney, Australia.
My universe is… Data!
How can you add value to our clients and candidates? My motto is to build relationships and trust. When my clients and candidates have faith in me, everything goes as planned. I always make sure that my candidate and clients receive the best customer service from me, either by prompt reply or reaching over a call, I ensure that they can easily connect to me.
Fun fact about me… I am very clumsy; you'll find me bumping into everything from tables to stairs and dropping things from my hands, haha!
My career background and/or previous role and why I joined Salt? I did my graduation in Marketing and always wanted to be in a fun-loving environment. Salt is the 3rd company that I am doing recruitment with, and it was one of the best decisions to choose salt because every day feels like sunshine here because of the bright people who make it the best workplace.
They have given me the opportunity to live my purpose, and I can proudly say I am a recruiter at SALT serving the HR Universe!
At the weekend I love to… Go out with girlfriends for brunch, shopping, and filming fashion content. 
My spirit animal would be…  A Dog, they are always happy! On another note, I love my puppy the most.
The best advice I've ever been given is… "Everything comes to you at the right moment!" 
My Netflix binge is… Friends!!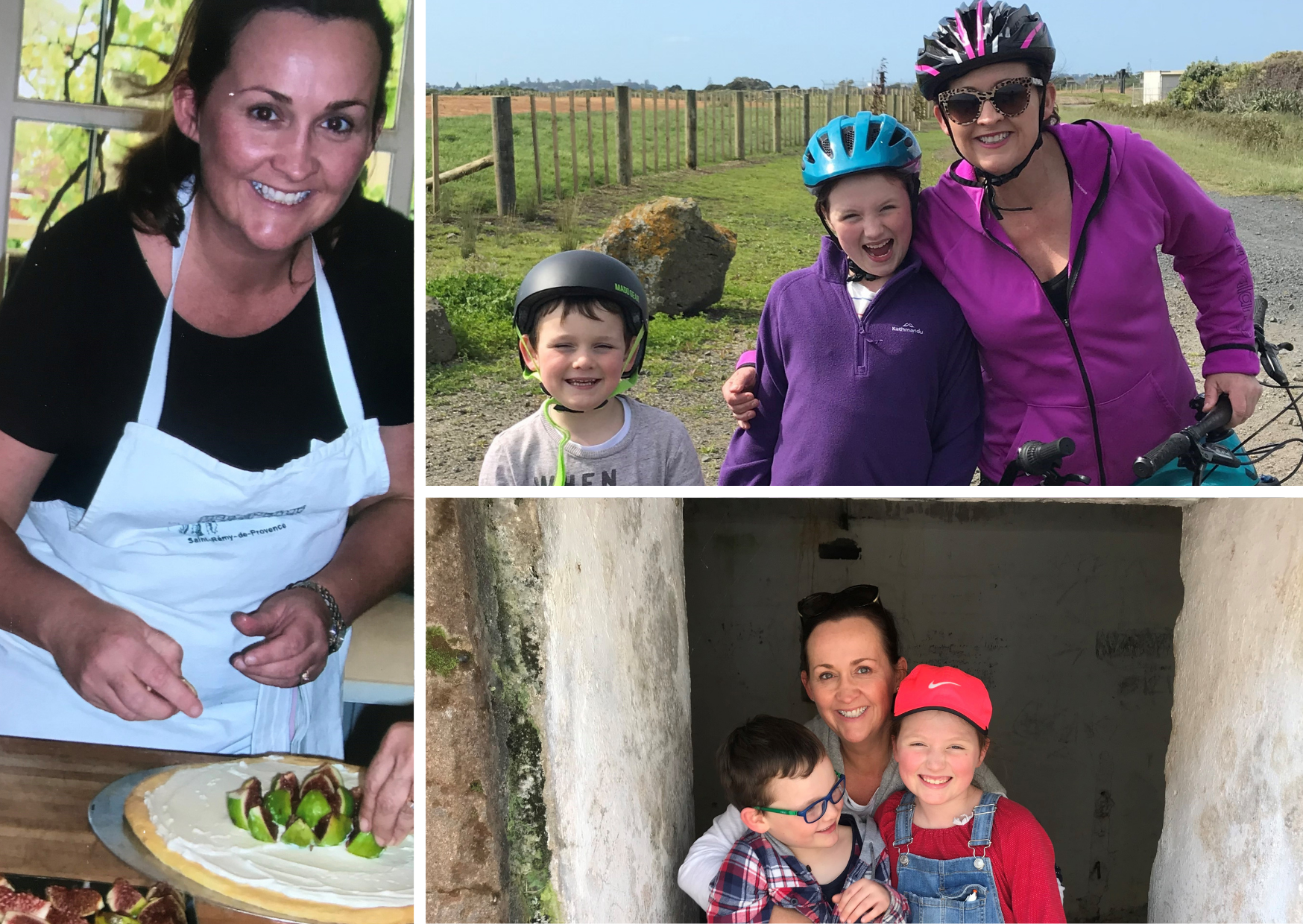 If you're looking for a new job Tech job in Sydney,
check out our job page or get in touch with Nosh Shoily at nshoily@welovesalt.com.