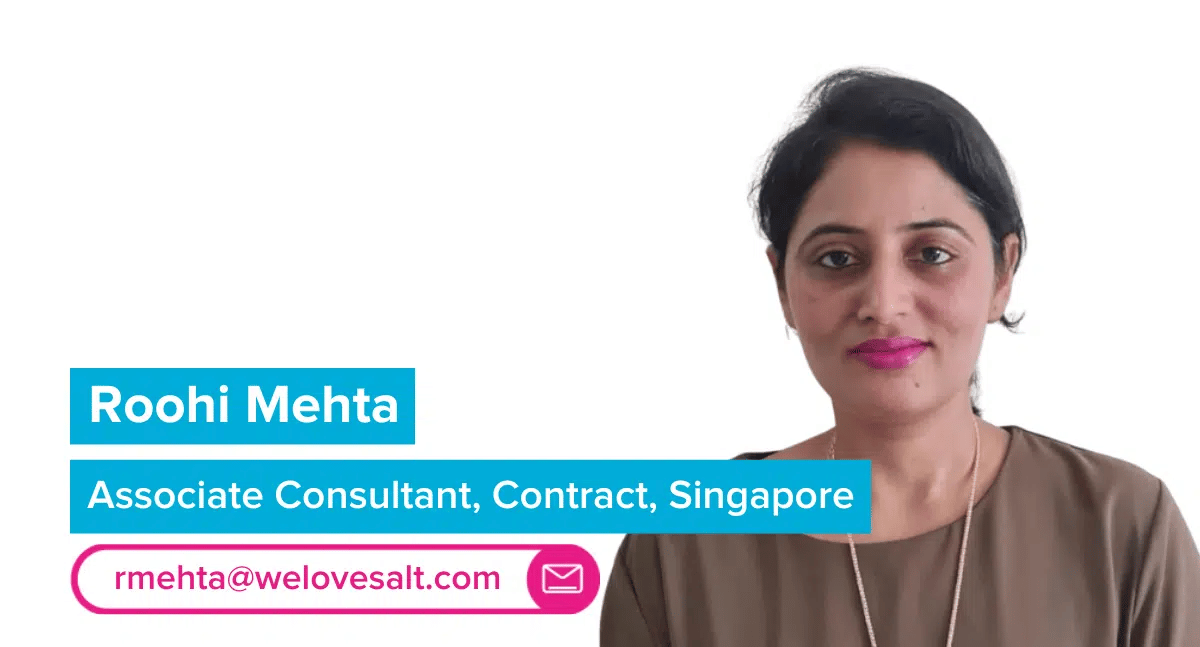 Read our interview with Roohi Mehta, our Associate Consultant in Singapore.
My universe is… Contract recruitment!
How can you add value to our clients and candidates? By building a solid trust equation with them, by thoughtfully listening to people, asking insightful questions and connecting the dots to put the candidate and client on the right track, creating a win/win situation
Fun fact about me… I love eating chocolates and ice creams but like tea without sugar. And it's hard to stop me when I start laughing.
My career background and/or previous role and why I joined Salt?
For 14 years, I worked as an Academician with Mumbai Technical University and Punjab university helping to create budding engineers and transform their lives. I wanted to continue my passion and enthusiasm for people and continue to change lives, and that's when I realized that within the recruitment industry, I could do that. The golden opportunity to do that was given to me by Salt.
Why Salt? Why not Salt? My journey at Salt has been so incredible. It's not easy for a company to give someone a chance who is from a different background, as although I was involved in  recruitment  in my previous role, but i did it in addition to  my teaching.
I am the best example of synergy as I am the product of the people working here at Salt. Whatever I have learnt about recruitment is all through them. It all started with Jacqui. She is a lady I always look up to, who always takes the time to guide her employees, appreciates them, motivates them and helps them through their low points. Jacqui sends a motivational email  to me on my every deal Email . Here's one of my favorites: "If you think you're too small to have an impact try going to bed with a mosquito."
I am lucky enough to have Kapil as my Manager; it's a fact that if you have a good manager at the beginning of your career, your half of the job is already sorted. He is open to dissenting opinions and has regular chats with his team so that he can listen to their ideas; what's best is that he executes them too.
Salt lives up to its values, which is what I love most about them. I really enjoy working here.
The best advice I've ever been given is… Do not quit…Do not lose confidence , even if you have lost everything; everything will come back to you if you have confidence. 
My best piece of advice is…  Chase your purpose. When you pursue your purpose, there won't be a better one. When you buy a car, there will always be a better car. When you buy a house, there will always be a better house. When you become successful, there will always be someone more successful. That's why chase a purpose.
My dream job when I was growing up… was to be an I.A.S officer.
If I were in a TV show, I would be in… The World This Week as a news anchor.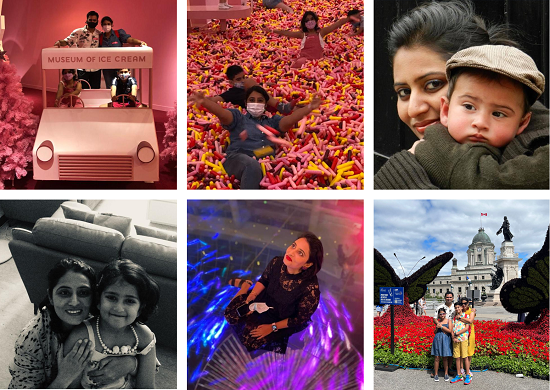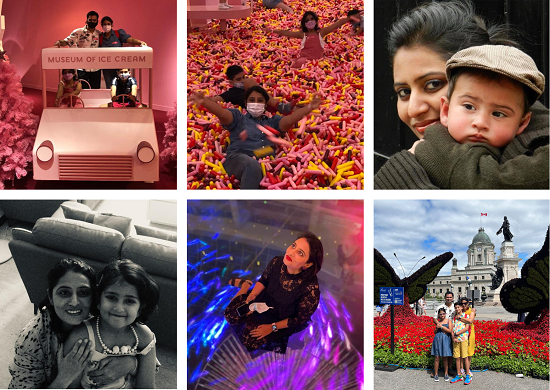 If you're looking for a new job contract job in Singapore,
check out our job page or get in touch with Roohi Mehta at rmehta@welovesalt.com.