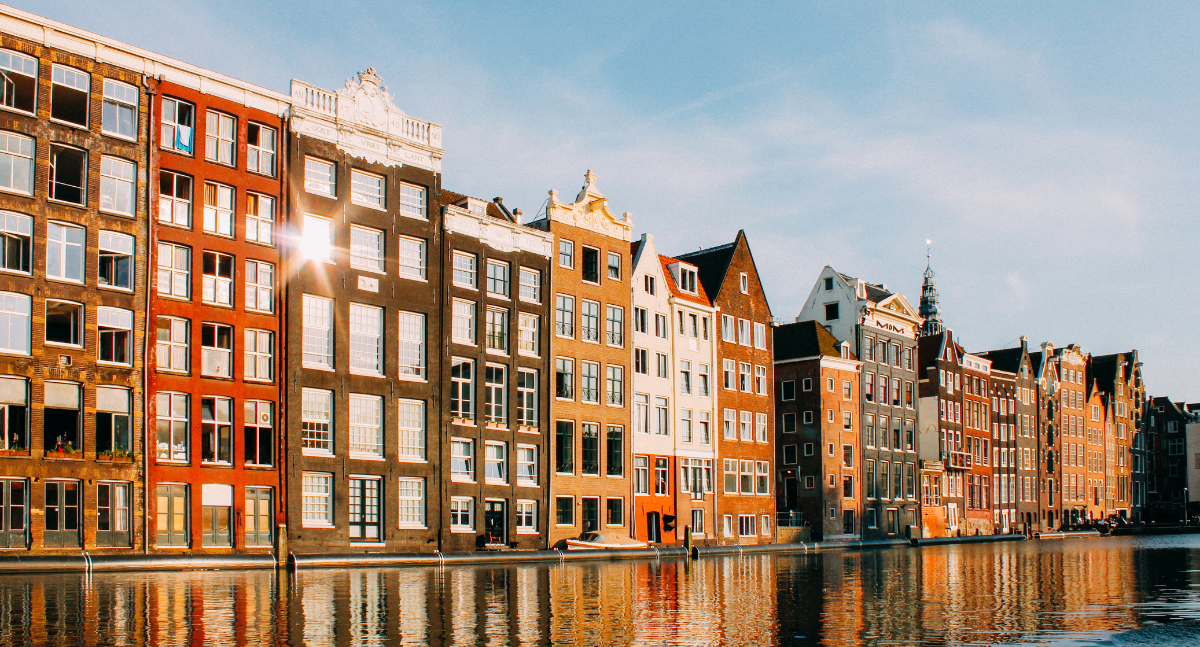 We recently announced our new office in the Netherlands, based in Amsterdam. This article explores the Netherlands job market and some of the most in-demand jobs, to help you target your job search.
The city is renowned as an innovative creative and tech hub and is often ranked as one of the happiest countries in the world! There has been growth across a range of industries, with the Technology industry currently employing the majority of digital professionals.
Top three cities for digital careers
Amsterdam
Utrecht
Rotterdam
LinkedIn's Emerging Jobs report also highlighted the top three industries in the Netherlands where you could target your job search: Information Technology & Services, Computer Software, and the Internet.

In-demand jobs in the Netherlands
Technology
LinkedIn's report shows that there has been huge growth in the areas of artificial intelligence and technology in general.
Kimberley Greyling, our Principal Consultant in the Netherlands team echoes this: "Software Developers, DevOps Engineers, Solutions Architects and everything in between are in high demand right now. Development languages like Go and Rust are peaking in demand with platforms like Salesforce becoming ever-present in the market."
A survey found that the Netherlands has the second-highest demand for engineers globally, with about 13% of all job advertisements in the engineering sector. Whether you are a project, mechanical or technical engineer, your profession is in demand.
Data
Data has quickly become every company's most valuable resource and data protection laws in Europe have led to an increase in roles around data protection and online security. There are 8x more Data Protection Officers than there were in 2015 and some of the biggest employers of Data Engineers in the Netherlands are banking and telecommunications companies.
Cyber Security
The Netherlands is home to one of the largest Internet exchanges in the world, the Amsterdam Internet Exchange (AMS-IX) and it has one of the highest rates of Internet connectivity in the world. The Dutch government are strengthening their focus on trying to not only build cybersecurity awareness but also actively combat cyber threats. The pandemic has highlighted the need for cyber security professionals even more.
Growth Specialists
Did you know that the Netherlands is home to Europe's first growth hacking academy? It has now developed to Growth Tribe which is an ed-tech startup, sharing online training.
The term 'Growth Hackers' refers to a type of lean marketing typically used in tech start-ups and their primary goal is to help businesses acquire and retain customers.
Customer Success Specialists
While many roles on the list are tech-based, a human touch is often needed to enhance the user experience. Both Customer Success Specialists and Key Account Management Specialists are in high demand right now.
Something to watch:
More than two-thirds of creative professionals are self-employed in the Netherlands and this is expected to increase over the next few years. Salt is a global, award-winning digital recruitment agency, if you're looking for freelance creative opportunities in the Netherlands, check out our job page.