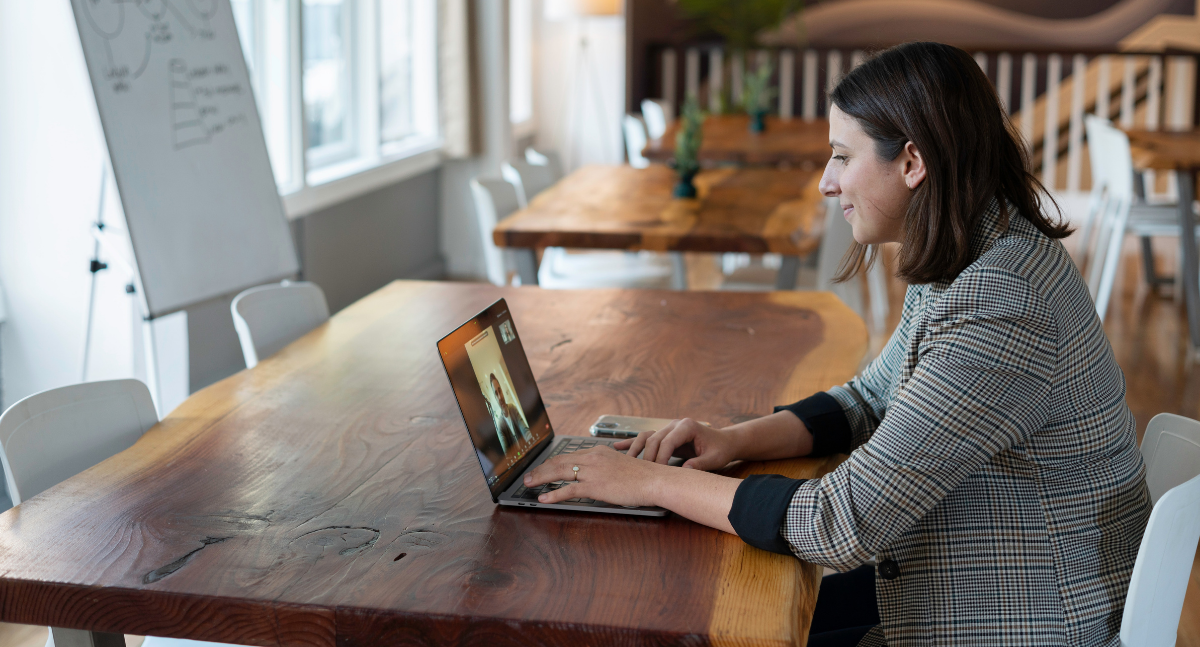 The coronavirus pandemic has changed the way businesses function. When it first hit the UK, millions of workers began working from home as workplaces and offices were forced to shut down. This brought about a new era of remote work, which could influence how a large segment of the workforce operates in the future. As more companies plan to make remote work permanent, it's important that managers effectively manage their remote teams.  
A recent survey by Remote of many small and medium-sized businesses in the IT industry found that two-thirds of respondents in the UK and the USA plan to increase options for remote and flexible work arrangements for their employees.
The move to remote work does have many benefits for the employer. Staff working from home tend to find their jobs more rewarding, boosting productivity and reducing staff turnover. Allowing employees to work from home can also save a company on overhead costs. That being said, employers are also faced with numerous challenges and how you manage your remote team will be determined by these challenges, which could include the following:
Communication between the whole team
Communication is essential to success when working with remote teams. It would help if you had input from all members and know what project each person is working on and how far along they are. However, it isn't easy to foster this kind of open communication when teams work remotely.
Tracking work and productivity
When working in an office, it's easy to keep tabs on exactly how much work employees have achieved and at what rate, but this becomes difficult when dealing with a remote team. It's challenging to know if someone is slacking or being underutilised when working remotely. Without direct contact and feedback, you may also feel like you are not managing much.
Scheduling meetings
If you are working with a global team, scheduling virtual meetings and phone calls can be challenging due to different time zones. Working with contractors who have inconsistent work schedules may also be difficult.
Holding one-on-one meetings
It's important to schedule one-on-one meetings with workers as it boosts morale which will have a direct effect on productivity. However, it is a hassle trying to schedule these meetings with every remote team member, and if not planned, it could lead to employees feeling disconnected. 
Gaining employees' trust
It is easy to want to micro-manage your remote team and while it is essential to check in and make sure they are doing what they are supposed to, you need to refrain from going overboard to establish their trust. Finding that balance is more challenging than it sounds.
Software that can help manage a remote team
Part of how you successfully manage a remote team comes down to the software you use. The good news is that there are various options available to help you meet the challenges you may face. You might already be familiar with the software listed below but they can help streamline the process of managing your remote team:
Instant messaging tools to use:
Slack
Microsoft Teams
Fleep
Video conferencing tools to use:
Microsoft Teams
Zoom
Whereby
Join.Me
Workplace by Facebook
Collaboration tools to use:
ClickUp
Asana 
G Suite
Office 365
Wrike
Miscellaneous tools to use:
Krisp: This noise-cancelling app shuts out background noises, making it easy to take calls wherever you are. 
Loom: Through this screencasting platform you can record and share your screen with your team.
Tips to manage a remote team
Managing a remote team is different to managing employees in an office environment. It can be challenging to maintain productivity and communication while also ensuring staff feel connected and motivated. These tips on how to manage a remote team can help to achieve that.
Set clear expectations 
It's important to make sure your remote team knows what is expected of them and clearly stating your expectations will ensure everyone is on the same tier of productivity. Set goals and deadlines and also let them know how often you want them to check-in and whether they should track their time.

Trust your team
When communicating your expectations, it's also important to make sure your staff feel trusted. It's difficult to do this when you are not interacting daily with your employees in person but micro-management will only have them feeling as if you cannot trust them, which could negatively impact morale.
Check-in with employees
Make sure check-ins with employees are at an agreed frequency (once a week for example) and that you're both clear on what will be discussed, whether that's a project check-in or to see how they're feeling. With the abrupt shift to remote working, staff can feel disconnected, stressed and overwhelmed and unnecessary meetings that take up too much of their day can add to this feeling. Managers should acknowledge the stress and listen to employees' anxieties. Simply asking how they are coping could help you to gain essential information that you may not otherwise hear.
Encourage open communication
Communication between managers and employees should be a two-way dialogue. This allows you both to be on the same page if faced with changes and important decision making. It also provides employees with essential information while enabling them to express their opinion and negative emotions.
Focus on goals
When transitioning to managing remote workers, it's necessary to learn how to manage your expectations and stay focused on the bigger picture. Instead of focusing on activities, turn your attention to outcomes using the goals you have set for employees. If these are not being met then you can start looking at what aspects of your remote team are lacking.
Finding your remote team
Working with a remote team means that you have a much wider pool of talent to pick from as you are not limited to one location but can instead select employees from across the world. The best way to attract job seekers is by acquiring the services of a digital recruitment agency that can combine sourcing and job posting tools and also screen candidates to match you with someone that meets your requirements. 
Salt will help you save time by creating and writing job descriptions for remote roles, arranging screenings, and assisting in selecting candidates best suited for you. We would love to help you build up the perfect remote team. If you would like to know more, do not hesitate to contact us.
Get in touch to find out how we can help you by selecting your location below: