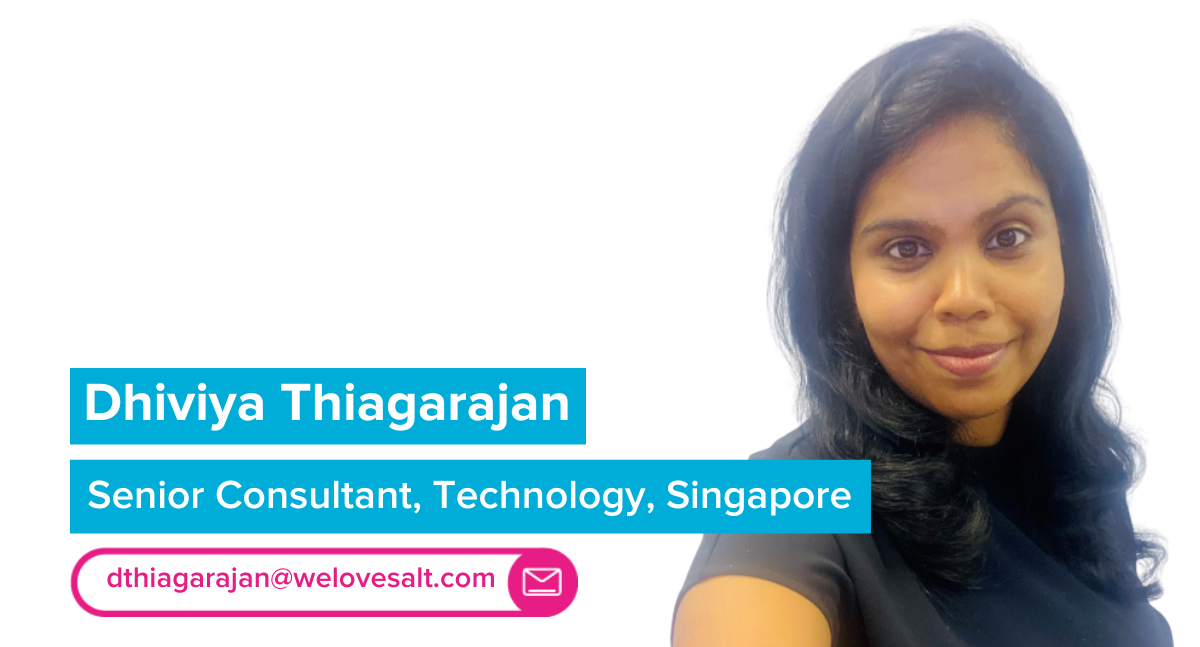 Read our interview with Dhiviya Thiagarajan, our Senior Consultant in Singapore.
My universe is… Non MSP (Technology)
How can you add value to our clients and candidates? I am always optimistic and organised, which helps me to be connected with all my clients and candidates.
Fun fact about me… I'm an Acrophobic and Claustrophobic. And even though I am a tiger Mom, I find it hard to punish my kids! 🙈
My career background and/or previous role and why I joined Salt? I'm a technophile Consultant with 12+ years of experience as I have a background of inhouse, external and RPO setup. I joined Salt as a Senior Consultant as part of the non-MSP practice  contracts team in Singapore.
With my past experience, I have proven to be instrumental in improving speed, quality, and cost efficiency. My experiences interlace with the Salt values.
The emoji I use the most is… 😊
If I won the lottery I would… Buy farm house, and retire early!
My spirit animal would be…  An Elephant – They are highly intelligent animals with complex emotions, feelings, compassion and self-awareness. Studies have also shown that Elephants help protect forest health, and I love nature. They also roam over great distances, which is my dream.
The best piece of advice I've ever been given is… Don't allow pressure to dictate your present.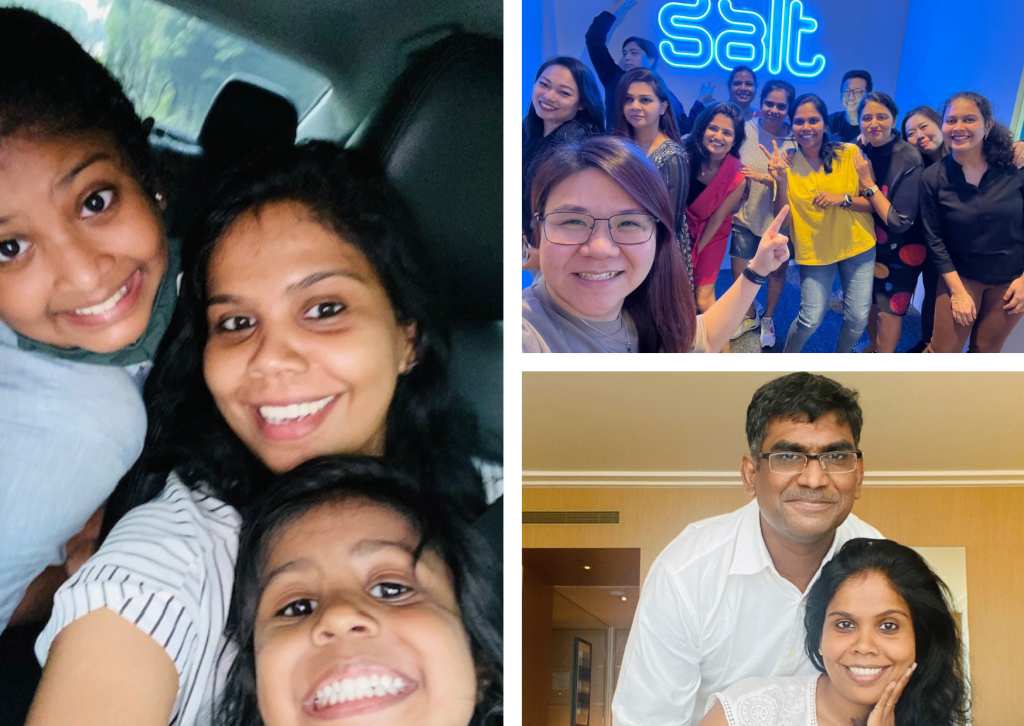 If you're looking for a new job Technology job in Singapore, check out our job page or get in touch with Dhiviya Thiagarajan at dthiagarajan@welovesalt.com.