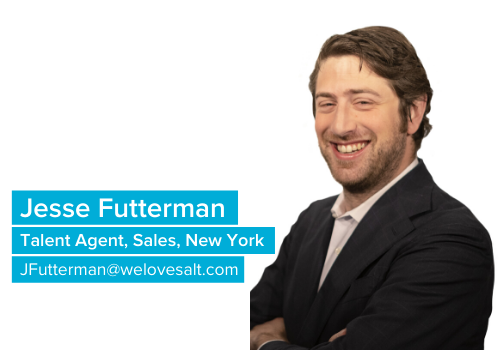 Jesse Futterman is a Sales Talent Agent at Salt sales recruitment agency.
My Universe is… SaaS Sales and beyond
Fun fact about me… I can clap with one hand.
My favourite place I've travelled to is… Hell and back
My chosen karaoke song is… "Heart of Glass" by Blondie.
If I were in a TV show, I would be in… The Twilight Zone.
The person I'd love to swap places with for a day is… the shark from the movie "Jaws".
My dream job when I was a child was… working for Salt!
Salt is a global, award-winning digital recruitment agency in London. To find a job in sales, contact Jesse at JFutterman@welovesalt.com