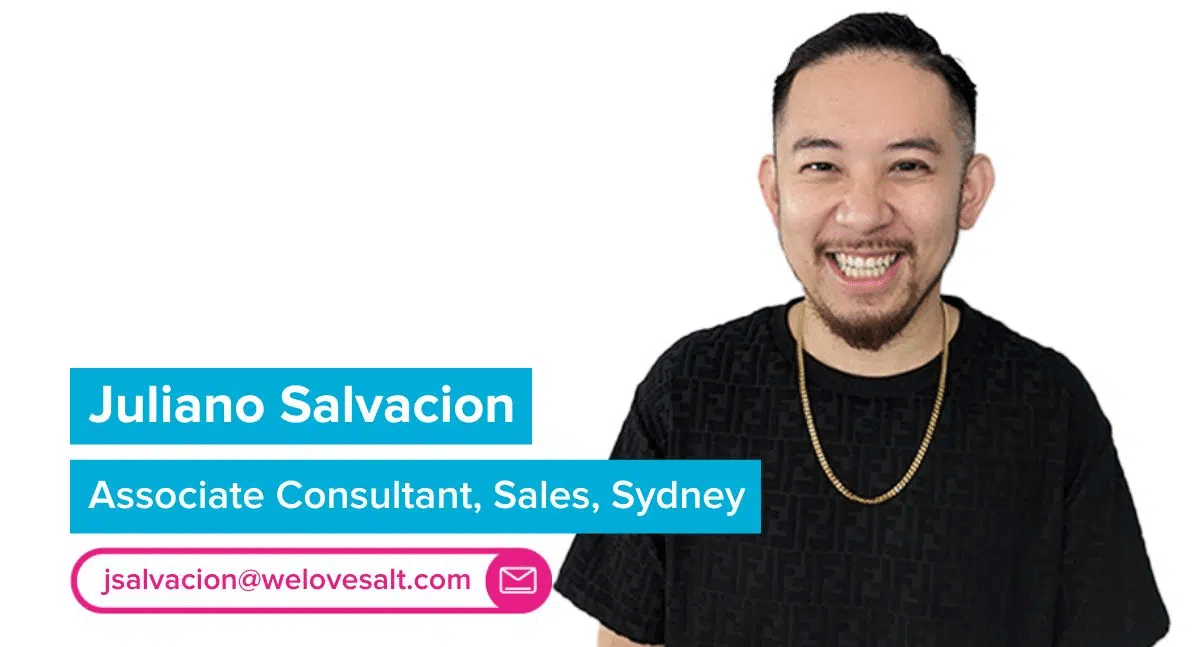 My universe is… Digital Sales.
How can you add value to our clients and candidates? By working in collaboration with their unique skills and goals.
The biggest risk I've ever taken is… moving from retail to recruitment.
My chosen karaoke song is… Can't Take My Eyes off You – Frankie Valli.
The best advice I've ever been given is… If it's out of your hands, put it out of your mind.
The one thing I love about Sydney is… The nightlife!
Fun fact about me… My love language is music.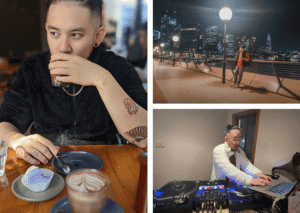 If you're looking for a new Sales job in Sydney,
check out our job page or get in touch with Juliano at jsalvacion@welovesalt.com.