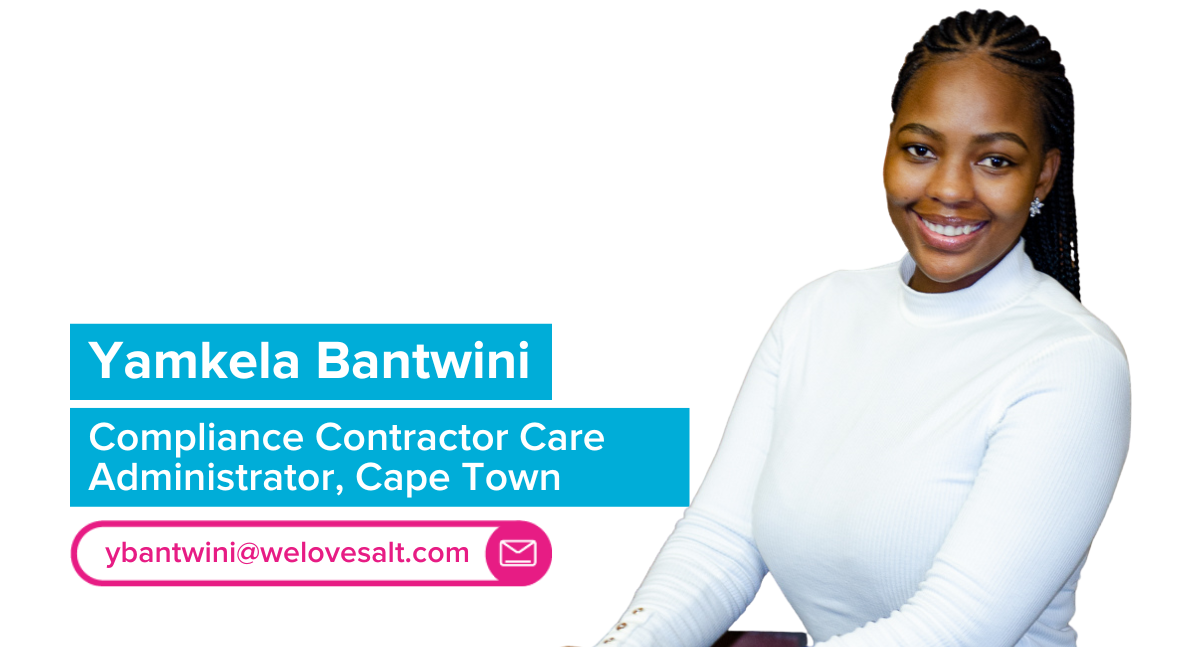 My universe is… Compliance and Contracts Team.
Fun fact about me… I make funny facial expressions.
My chosen karaoke song is… River by Bhishop Briggs
On the weekend I love to… relax and recharge
My Netflix binge is… Shadowhunter's and Lucifer
My best piece of advice is... live today, tomorrow is not promised!