National Heritage Day in SA
September 24th is Heritage Day South Africa, a day that recognises and celebrates the rich heritage of our nation.
Read on to discover everything there is to know about Heritage Day South Africa, how it all began and its connection to braais.
What is National Heritage Day in SA?
The day was first declared a public holiday in South Africa in 1996 and, since then, the 24th of September has become a day that encourages South Africans to celebrate and honour the nation's cultural traditions, communities and above all heritage.
Did you know South Africa is recognised as being one of the 10 most culturally diverse countries in the world? Featuring eleven official languages and a variety of cultures and traditions, the nation has earned itself the title of being a "Rainbow Nation.
Former South African president, Nelson Mandela, once aptly highlighted the importance of Heritage Day South Africa in an address in 1996. He said, "When our first democratically-elected government decided to make Heritage Day one of our national days, we did so because we knew that our rich and varied cultural heritage has a profound power to help build our new nation."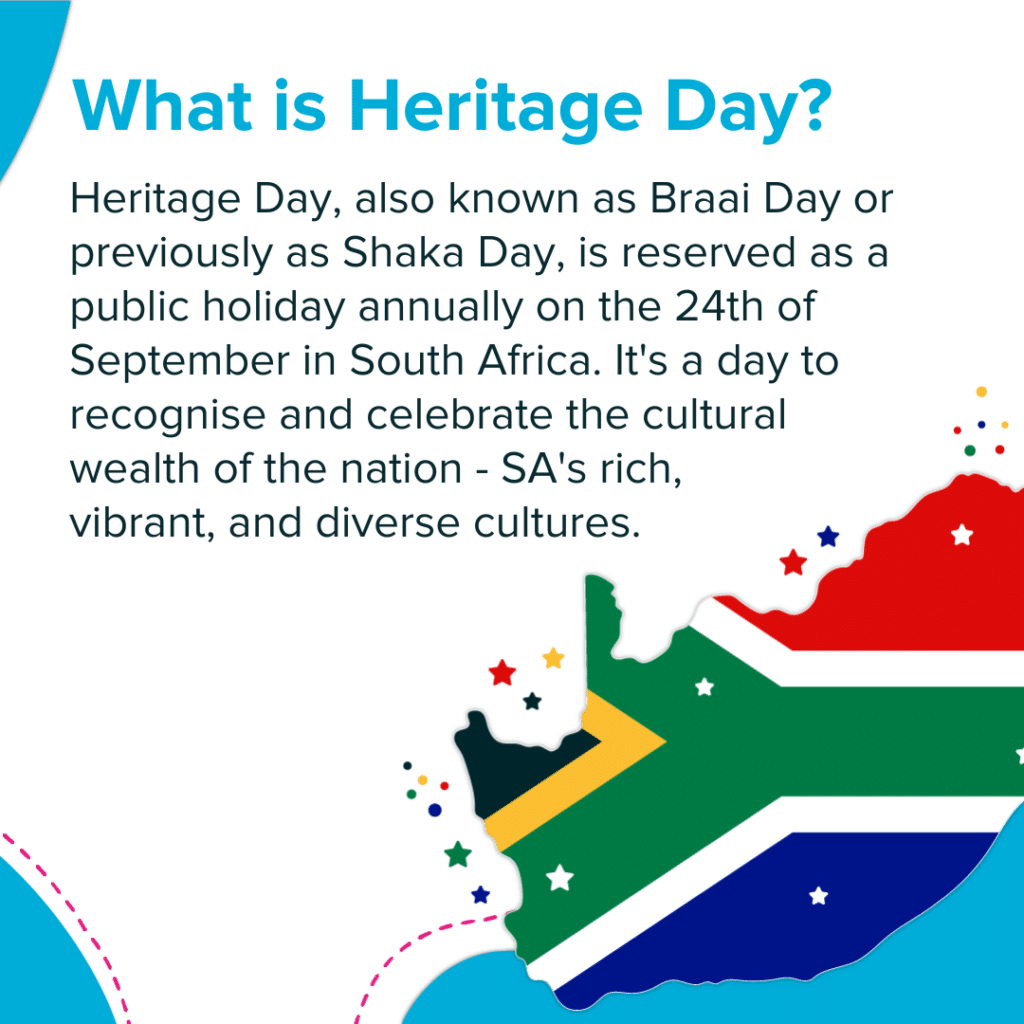 The History of Heritage Day South Africa
While many South Africans are aware of Heritage Day South Africa, only a few know important facts about the history behind it and the reasons why the day is actually commemorated in the first place.
Heritage Day South Africa was once officially known as 'Shaka's Day' and was a day dedicated to acknowledging King Shaka Zulu on the day of his death when he died in 1828.
Shaka Zulu was largely responsible for uniting different local clans into one united Zulu nation in the province of Kwa-Zulu Natal. In celebration of his remarkable achievements, thousands of people visit the King Shaka Memorial each year on the 24th of September to pay tribute to the king.
How is Heritage Day South Africa celebrated today?
Over the years, Shaka's Day has evolved and changed to become National Heritage Day in SA. It has since changed to become fondly known as National Braai Day or Shisa Nyama or Ukosa by locals.
Regardless of the title of the day, the goal has always remained the same and has a strong purpose of celebrating the unique culture of our South African nation with our family and friends.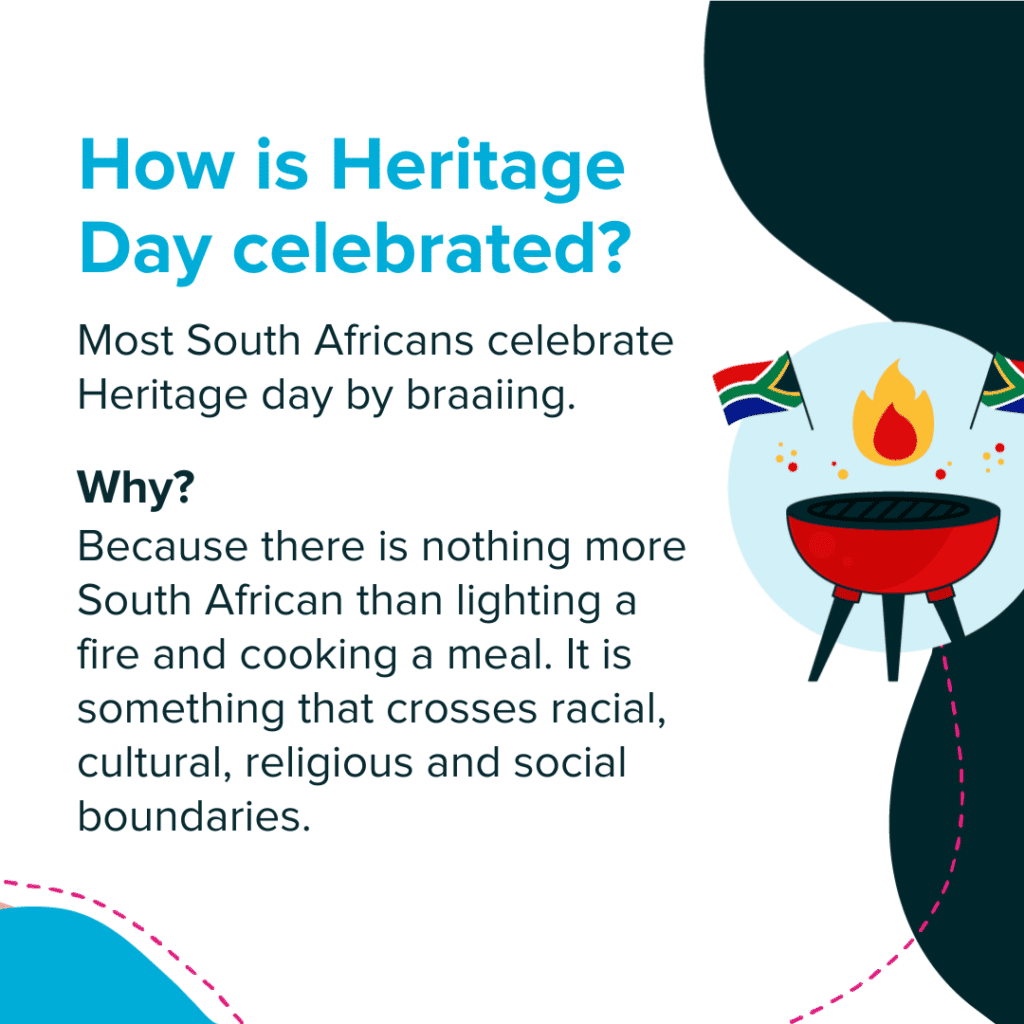 Why do we braai on Heritage Day South Africa?
The Braai day concept was first conceived by Stellenbosch nativeJan Scannell who earned himself the nickname "Jan Braai." Soon after its popularity grew across the nation, Archbishop Emeritus Desmond Tutu was honoured as being the National Spokesperson for Braai Day in 2007.
Addressing the initiative Tutu said: "There are so many things that are pulling us apart," and "this has a wonderful potential to bring us all together…. We have 11 different official languages but only one word for the wonderful institution of braai: in Xhosa, English, Afrikaans, whatever."
At the end of 2007, National Braai Day changed its name to being Braai4Heritage and the campaign was endorsed by the South African National Heritage Council.
But what is the significance of a nation celebrating its unique heritage by cooking over an open flame you ask? The idea of making food together unites us all and connects people across different cultures and traditions. It's a way to blur different racial, religious and economic lines so that everybody feels welcome and accepted.
This year why not join the celebrations and host your own braai as you channel your inner South African with a social gathering of your own?
Find a job in South Africa
Thinking about working in South Africa? There are loads of job vacancies in various cities acr5oss the country. We have a range of exciting opportunities from remote work to part-time jobs to full-time jobs in South Africa across Consulting, Creative, HR, Marketing, Sales, and Technology sectors.
Our award-winning digital recruitment agency is perfectly positioned to help you find your dream role.
Find your ideal job in South Africa with Salt