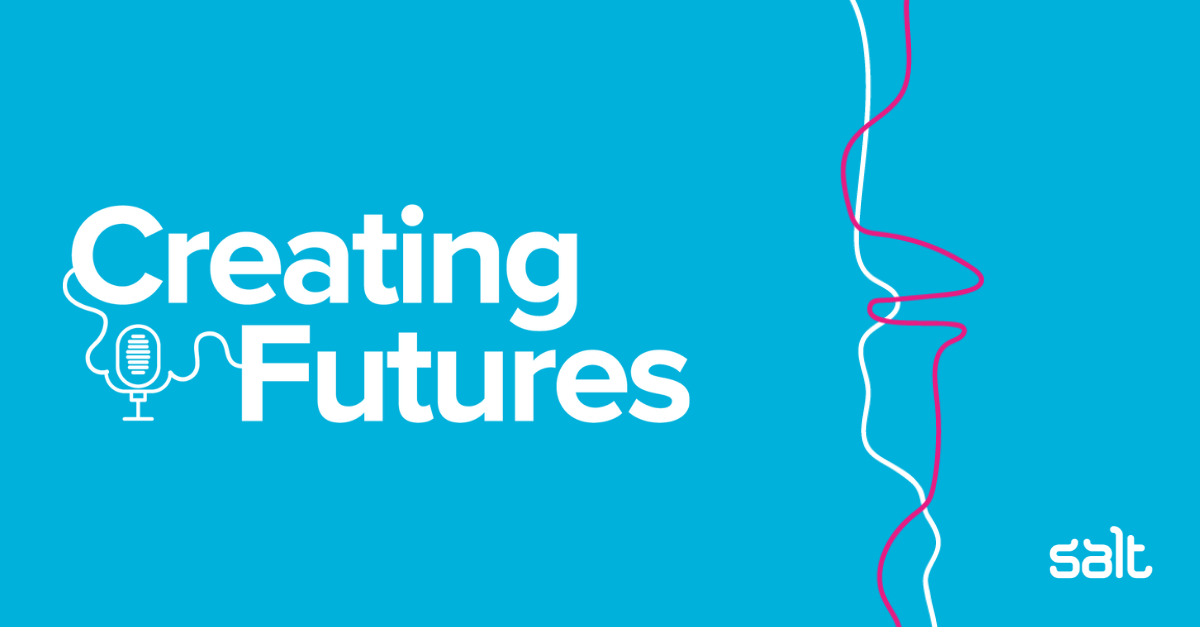 We're excited to announce that we have launched our podcast, 'Creating Futures'! We will be joined by inspiring guests to find out more about the career paths they have taken to get to where they are, and how digital and technology has impacted their careers or lives.
Career paths are never linear and there can be a multitude of ways to work your way up the ladder, if that's what you want to do. There isn't a 'right' way when it comes to career choices or paths and this podcast aims to highlight that, along with sharing insights, tips and inspiration for those who need it.
In our first episode, our CEO Elliot Dell is joined by David Harris, CEO of Engage, Enrich and Excel Academies and they take us back to where careers all started – the classroom!
The pair discuss success, children's mental health, what it's like for children growing up online and its impact, how schools have had to adopt new technologies during the pandemic, the importance of teaching social skills and emotional intelligence over knowledge, plus lots more…
Listen to our first episode below or click here to find our podcast on other listening platforms.
We hope you enjoy this episode!