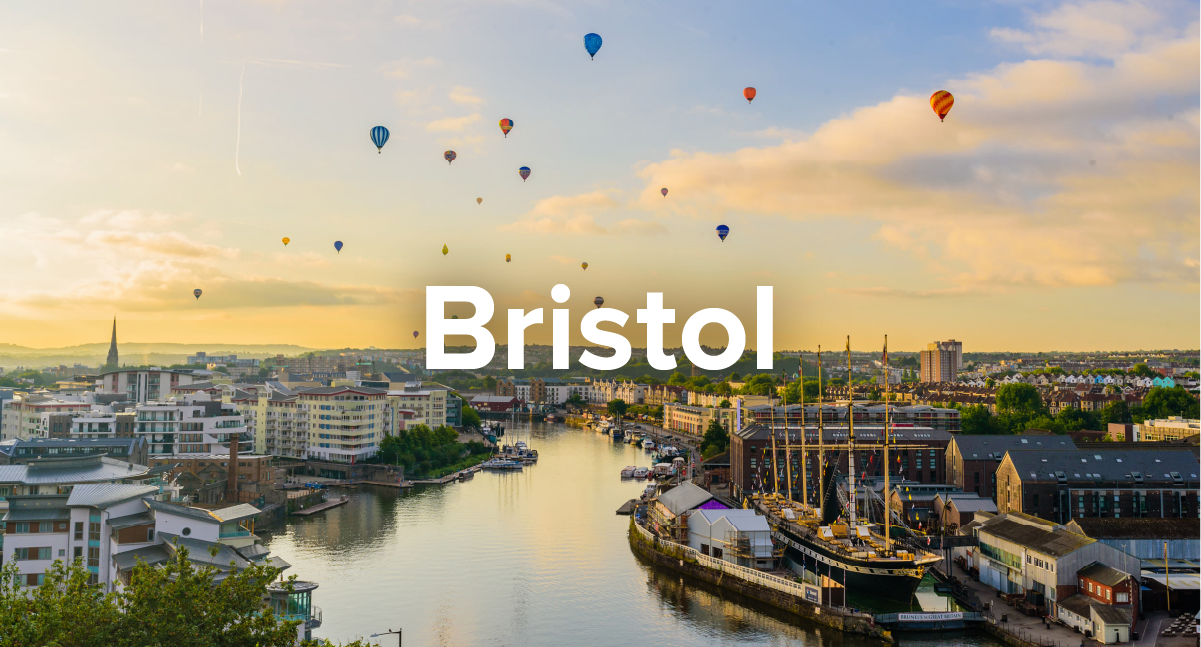 After a busy and exciting first half of the year, we are delighted to announce that Salt has opened our 15th office, in the city of Bristol.
2021 has seen the recruitment industry bounce back, with Salt experiencing a 35% increase in the number of digital jobs hiring globally. Through this growth, we have also gone through a phase of rapid expansion, creating futures intehttp://welovesalt.com/jobs/rnally across our global offices. With this growth, comes the opportunity to expand our reach and open more offices across the world.
As we continue to increase our presence in Europe, we are creating a new hub in Bristol, where many technology businesses and startups are based. This expansion will not only help to create new jobs for the city but will allow Salt to secure its position in the technology space.
Elliot Dell, CEO of Salt comments, "Salt has seen significant growth over the past year, despite the effects of the global pandemic. Our new Bristol hub will support clients to hire and secure the best permanent and freelance talent across Product, Design, Software, Cloud Engineering, and Marketing.
"With many businesses around the world looking to recruitment agencies to support on helping them find the best talent in candidate-driven markets, understanding how to promote their EVP, and focusing on improving diversity, equity and inclusion through their processes and organisation, we believe that we can make our mark in Bristol.
"Bristol has a lot of opportunities – with many technology businesses having headquarters and offices there. The pandemic also saw a lot of talent move away from London and into hubs such as Bristol for more of a work-life balance. We believe that this move is another demonstration of our commitment to continue to support and develop a strong European footprint, backed by our global network of consultants."
This expansion will be led by Ricky Burns, Regional Director – UK & Europe at Salt. "The South West of England has seen significant investment in the last 5 years, with Bristol becoming one of the UK's most up and coming technology hubs. We are excited to be able to further support our clients in Bristol with this expansion, and are focussing now on expanding our team".
For more information, please contact:
Ricky Burns
Regional Director – UK & Europe, Salt
E: rburns@welovesalt.com
T: +31 (0) 647 582 426
Akeshia Clarke
International Marketing Manager, Salt
E: aclarke@welovesalt.com
About Salt
Salt is a global, award-winning digital recruitment agency, connecting people and businesses within Creative, HR, Marketing, Sales, and Technology.
Over 220 consultants are "Creating Futures" around the world and change the lives of 1000s of people each year by helping them to start new roles in some of the most exciting start-ups, scale-ups, agencies, or large global powerhouses. Salt is a truly global organisation with offices in Amsterdam, Auckland, Austin, Bristol, Brussels, Cape Town, Dubai, Hong Kong, Johannesburg, Kuala Lumpur, London, Melbourne, New York, Singapore, and Sydney. With our global footprint, we can support our clients across borders and help our candidates to find the right job in their dream location.
Salt offers permanent, freelance and contract roles. Our services range from single hires to complete outsourcing solutions and Salt:X, our service to grow and scale teams quickly. We partner with our clients to find and place not only the best individual talent but also produce the most impressive and exciting digital teams across the globe. In New Zealand, our market coverage extends to Accounting and Finance, Business Support, and Supply Chain and Operations.