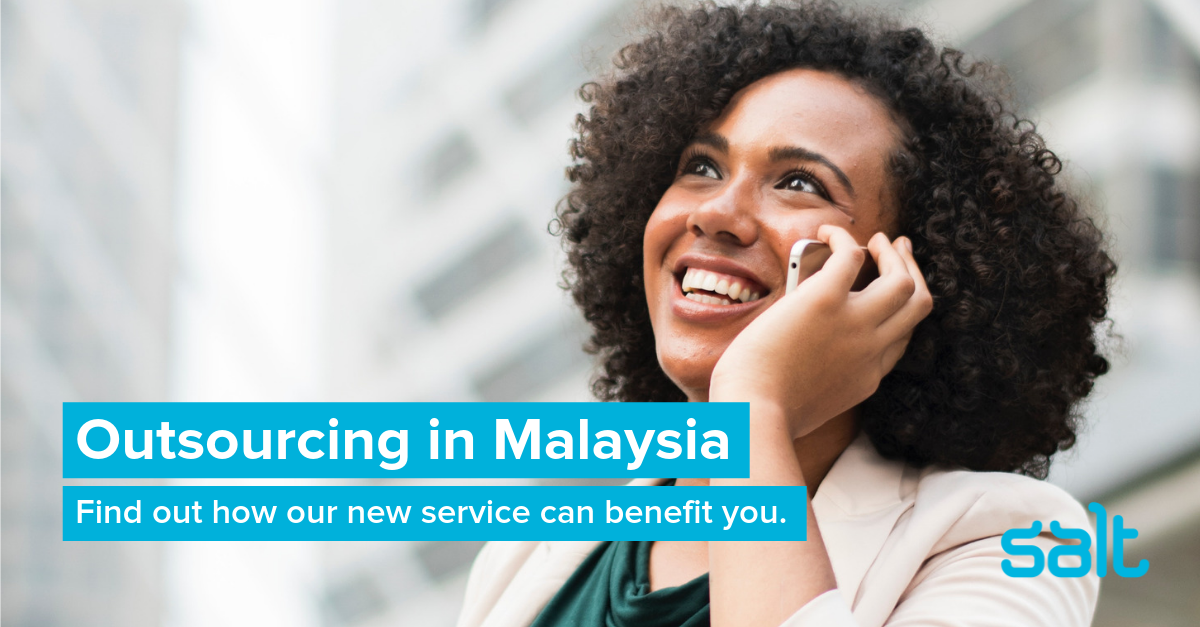 Salt, a leading digital recruitment agency, provides you with talent as and when you need it in a cost-effective, quick and flexible way to deal with acute business challenges or projects. Our recruitment team works with a great pool of specialist candidates in a variety of digital areas to suit your business demands.
Salt's outsourcing solution is for you, if:
You try to hire candidates with niche skill sets within a short time-frame: 

We save time
You want to plan resources more effectively long term: 

We help save money 
You try to find highly specialist candidates that operate on a project basis, from a global talent pool: 

We enhance productivity 
You need simple agreements that are easy to manage and mutually beneficial: 

Less hassle
You are looking for a 3rd party to relieve contractual and regulatory burden: 

We bring peace of mind
Our Outsourcing Solution covers the following digital skill sets:
Software Engineering – Java, .net, Fullstack, Opensource, DevOps
Data – Data science, Analytics, Big Data
Digital Transformation
Cloud – Platforms, Networks, Virtualisation
Cyber Security
Project Management or PM
Creative – UX, UI, Graphic Design
Benefits of outsourcing
Outsourcing helps you deliver projects or takes care of work, your team has no time for e.g. fixing the bad macros in that ancient spreadsheet or programming in a legacy platform. In other cases, a perm hiring freeze or budget restrictions might stand against projects that need time-critical completion. Salt can help you identify a contractor to alleviate such burden and ring-fence the workload without having to compromise.
By bringing contractors into your team, you also benefit from a knowledge share and skill transfer to your current team.
Why Salt?
Outsourcing teams at Salt have extensive experience in helping clients upscale rapidly for their digital transformation agenda. Based on this experience, we have acute knowledge of the merits of contracting to meet commercial needs as they arise.
Our outsourcing experts build long-term relationships with a large pool of specialist candidates which enables us to provide you with talent as and when you need it. We can receive a call from you on a Friday and have the right candidate ready to start with you by Monday, with a minimal burden from your side to deal with resourcing challenges.
Let us solve your short-term problems and provide peace of mind.
For more information and examples of our solution, please email sbaxendale@welovesalt.com or call us on +60 3 6201 0196 to chat through a bespoke outsourcing solution.