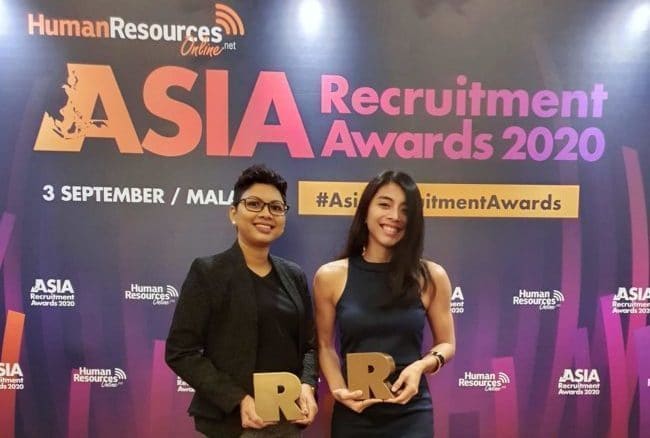 The Asia Recruitment Awards is Asia's only recruitment awards that honours the brilliance of organisation's commitment towards strategic software solutions, the employee experience, recruitment processes, and much more, across the HR realm. The awards are peer-reviewed by esteemed HR practitioners to recognise and celebrate the finest in talent acquisition.
This year's awards gala dinner took place on 3rd September at Sheraton PJ where 25 award categories were handed out. The celebrations were held to recognise exceptional in-house recruitment teams and/or agencies in the recruitment space.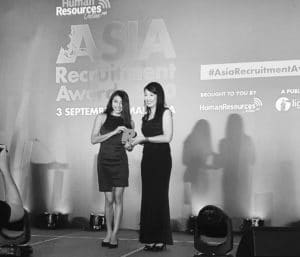 Global digital recruitment agency, Salt was a finalist in two key categories where competition was high. We are thrilled to have won Best Specialist Recruitment Agency (Bronze) and our very own Ruby Celine won Recruiter of the Year (Individual) (Bronze)!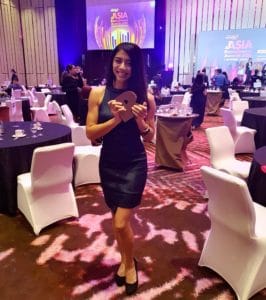 Ruby and Lux attended the event and represented the Salt Malaysia team at the awards dinner.
Salt Practice Lead Ruby Celine said, "I'm incredibly inspired by our team in Malaysia and I'm proud of what we've been able to achieve together. I must admit, the second award was a pleasant surprise. I initially had no idea I was being considered in the Recruiter of the Year category. I couldn't ask for a more supportive team and I look forward to seeing how much further we can go together."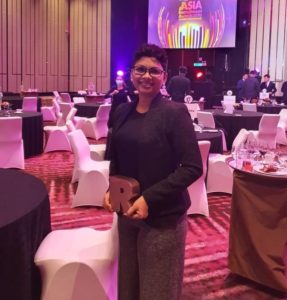 Salt APAC CEO Jacqui Barratt said, "Our values underpin the way we operate at Salt, we don't just have them on a website or on the wall in the office; we measure them weekly and this keeps us focused on why we are here. We love nothing more than creating futures for candidates, providing talent to our clients that can shape their success and equally providing development and career pathways for our amazing team. These awards are the evidence of what we do every single day. We are delighted with these awards and know every single one of our team has contributed to that result. We are certainly delighted with recognition of Ruby who leads from the front with a genuine interest and care for her clients and candidates. She shows immense learning agility, so she always remains relevant to all her customer groups."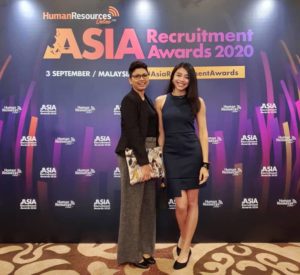 Salt is absolutely thrilled to win this award and the entire team are so excited for their hard work and dedication to be recognised in this way.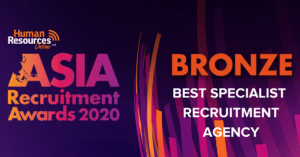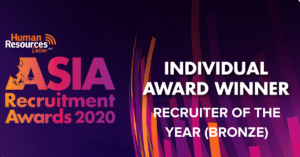 Congratulations to all of the finalists and winners!
See the full list of the Asia Recruitment Awards 2020 winners here.