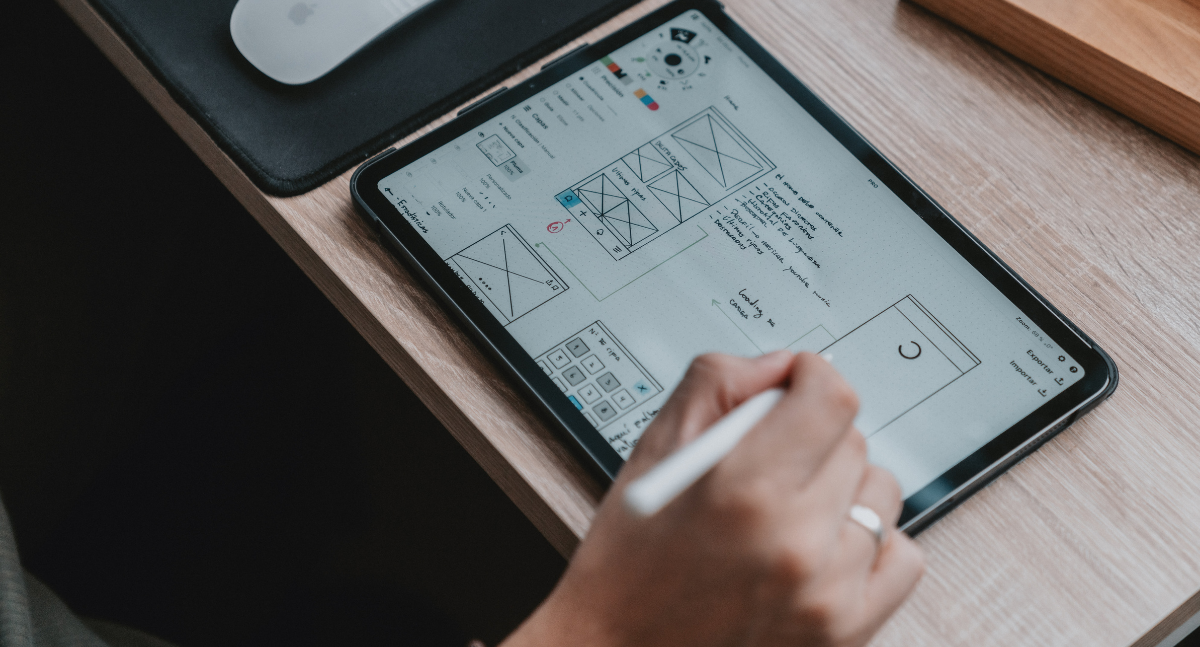 There is a massive demand for UI/UX Designers in the job market. The world has turned digital, and as a result, there is a need for a good user experience for those interacting with everyday products and services such as websites and apps. But what does that even mean? What exactly is the role of a UX Designer?
Every kind of product and service you come into contact with evokes a certain type of experience. It may be easy to use and may enable you to complete desired tasks efficiently and with minimum effort. It may also be the opposite, which is a bad user experience.
A UX Designer will study users to understand their behaviour then create a service or product that allows them to achieve their desired tasks with as little effort as possible.
Consider it this way. You are shopping online for a new pair of jeans and are browsing the clothing category on a website, but there are hundreds of options. You need to narrow your search down by filtering your options, but there is no option. Instead, you have to browse through all the pairs of jeans until you find something you like that is in your size and price range.
You eventually find them, but adding them to your basket and attempting to create an account are bombarded by dozens of mandatory questions. At this point, you just want to give up on your purchase because it has become too time-consuming and tedious.
This is an example of a bad user experience and why UX Designers are so important. The stats prove this. According to recent surveys, UX design is one of the top five in-demand skills, continuing into 2021 and beyond. The job market is promising, and it is well worth pursuing a career in this field.
How to become a UX Designer:
Education
If you are interested in pursuing a career in UX design it is important to start reading up about it. Another good idea is to familiarise yourself with Adobe Suite, HTML, CAD, and CSS and make inquiries about the available tertiary education options.
According to the UK's National Career Service, you could complete a higher national diploma, degree, or postgraduate award in:
Product Design
Digital Marketing
Graphic Design
Human-computer Interaction
Digital Media and Web Design
Another option is to build your foundation with a college course, which could include:
A-level in Computing
T level in Digital Production, Design and Development
Level 4 Certificate in Digital Media Design
A university or college degree is important, but not everyone can pursue these. You may be able to kickstart your career by becoming competent in HTML and the software used in UX work or taking a relevant short course. There are many short courses available and some you don't even have to pay for. The key is to do some research so that you can avoid fly-by-night online platforms that provide courses.
Skills required
Having a degree or relative qualification can help to equip you with the knowledge essential for UX design, but it can only take you so far. You should also possess specific skills if you want to succeed as a UX Designer.
Research
UX Designers need to understand their audiences, and this comes with the ability to research what their audiences want and how they view the world.
Wireframing
A wireframe is a blueprint of what a website or app will look like. It includes the interface components needed for all possible interactions on a website and is generally designed using boxes and lines in grayscale. Understanding this is essential for UX design.
Prototyping
Prototypes allow designers to test the functionality of a website or software. An experimental version is created but without all features so that they can see whether it works well. This is another skill that is required in UX design.
Writing
Yes, coding is a vital skill to have, but writing is a talent worth nurturing if you are hoping to create brilliant user experiences. Every app and website contains writing, and a good UX Designer can perfectly craft their words.
Visual communication
Design is largely focused on graphics, and UX Designers need to be competent in visual language and communication. You need to understand concepts that include design theory, typography, layout, and more.
Customer's needs
As the title suggests, UX is about user experience and the only way to achieve this is by understanding the needs and desires of a user.
Collaboration
A UX Designer spends a lot of time working alone, but they are also required to collaborate with other teams, like designers and marketers, to build a successful product.
Flexibility
Trends are constantly changing, which means what appealed to a user a few weeks ago may change quickly. A UX Designer needs to anticipate this and be able to plan for these shifts.
What can I expect to earn as a UX Designer?
Based on recent data, the average pay for a UX designer in the UK is £32,118.
An Entry-level Designer can expect to earn roughly £26,634, although this does vary according to location. Compensation increases to £30,675 for UX Designers with 1-4 years of experience, while Mid-level Designers with several years of experience can earn £38,930.
The great thing with UX design is that there is room for growth and development. The more experience you gain, the higher your pay will be. For example, a UX Designer with between 10 to 20 years of experience can earn an average of £44,266. After that, total compensation can rise to £48,980.
The next step in your career
UX design is a dynamic field that offers countless opportunities. You also have the chance to work full time, remotely, freelance and as a contractor – it all depends on what you hope to achieve in your career. If you've decided to pursue UX design the next step is securing a job.
Salt Digital Recruitment can match you with a company that suits your aspirations. We also offer dozens of jobs on our website. To view our open Creative roles, click here.