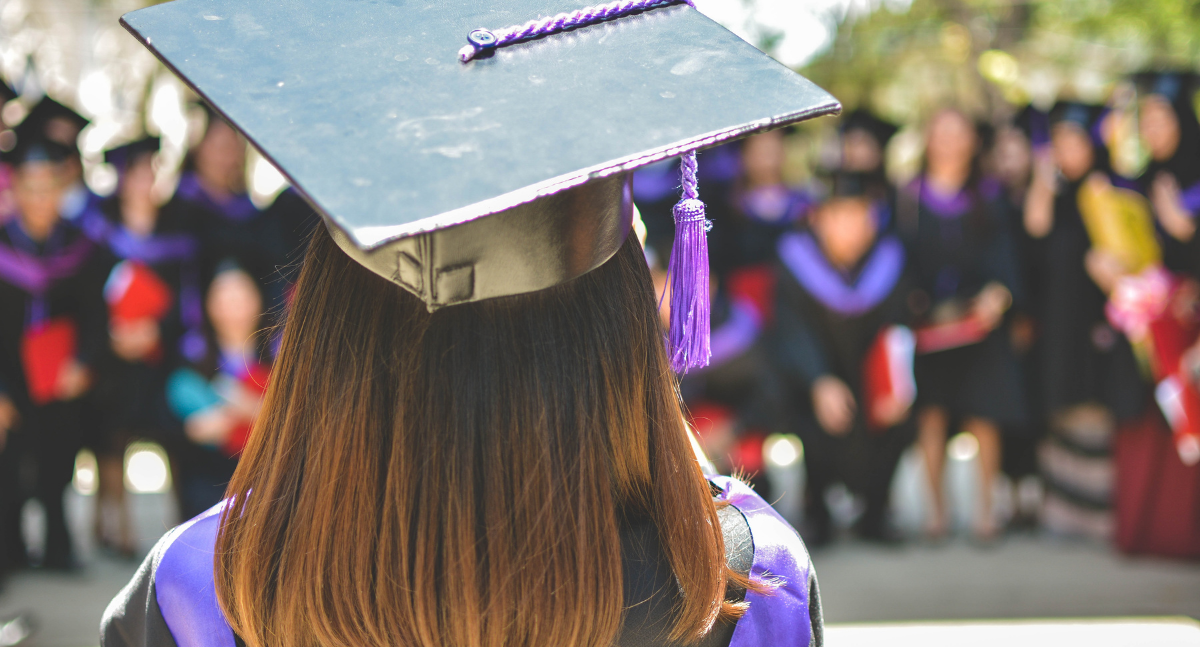 How important is a university degree? It's a question that has long been debated and even more so since the pandemic. On the one hand, obtaining a degree can come with various benefits, graduates can have more job opportunities and the potential to earn more. On the other hand, more companies are looking at skills over education.
According to a recent survey, over 50% of organisations participating in the study listed problem-solving, collaboration, customer service, and communication as the most valued skills. But do you really need to go to university to have these skills?
The digital industry is fast-changing and is full of constant innovation. The truth is that there is a considerable risk that skills taught today will be outdated by graduation. Universities are struggling to keep up with skills demand and new technology entering the digital world. However, research suggests that parents can be responsible for the digital skills gap by encouraging their children into stable and traditional careers. A separate survey shows that 1 in 10 of 2000 parents admitted that they would discourage their child from undertaking a degree related to digital and instead see them study law or medicine. But is this more beneficial for today's era?
There is a greater demand for technical skills as more industries turn digital. This is evident in fields like marketing, which is moving towards using more data and analytical tools. It means that the skills gap is becoming even larger. With big data, content marketing, mobile etc. being the future, there is a challenge for educators to combine analytics with creativity as well as keeping up with constant innovation from companies who are expecting them to have advanced digital skills already.
If you look at innovators like Mark Zuckerberg, Bill Gates and the late Steve Jobs, they have all excelled without degrees. Their success has taught us that, regardless of how important a university degree is, we can all go on to achieve great things. How you go about doing so will depend on you as an individual and your goals, dreams and aspirations, and, most importantly, your passions.
As Steve Jobs said: "If you're not passionate enough from the start, you'll never stick it out. With any job, there are aspects of work that are frustrating and difficult — even with the greatest dream job in the world, but being passionate about it will make you able to hold on when things get rough".
Industries that don't require a university degree
Industries are evolving quickly and many jobs that once did not require digital skills now do. How important is a university degree in these fields? The truth is you don't necessarily need one in these industries:
Tech:
Computer User Support Specialist
Junior Data Analyst
Web Developer
Software Engineer
Information technology manager
Marketing
Digital Marketer
Social Media Manager
Marketing Manager
Copywriter
Creative
Copywriter
Graphic Designer
UX Designer
Digital Media Specialist
Sales
Digital Media Sales Manager
Sales Executive
Customer Success Manager
HR
HR Manager
HR Administrator
Recruiter
Industries where an IT degree is in demand
Certain industries do require a tertiary education and an IT degree is very much in demand for these jobs in the following fields:
Finance and insurance
Business Analyst
Technical Support Analyst
Applications Architect
Data Analyst, Network Administrator and Developer
Education
Online Learning Specialist
Instructional Designer
Technology Coordinator
Computer Learning Lab Coordinator
Course Developer
Manufacturing
The manufacturing industry is rarely associated with hi-tech practices but research has shown that the position of Information Technology Manager is one of the highest-paying jobs in the industry, which requires someone to set up and maintain a company's computer technology systems.
Companies that don't require degrees
How important a university degree is depends on the company. Many are moving away from that requirement to be more inclusive and emphasise hard and soft skills instead. These are some of those companies listed by Glassdoor that don't require a degree:
Google
Jobs include Network Specialists, Software Engineers, Digital Marketing Leads for Google Fibre, Senior Interaction Designers, Account Strategists, Technical Program Managers and more.
IBM
Jobs include Data Scientists, Privacy Analysts, Technology Program Managers, Software Engineers, Digital Marketing Managers, Research Scientists, System Services Representatives and more.
Penguin Random House
Jobs include Post-production Associates, Publicists, Accounts Payable Associates, Support Associates, Editorial Assistants, Designers, Marketing Assistants, Social Media Marketing Managers, Web Designers and more.
Apple
Jobs include Developer Tools Engineers, Apple Specialists, Apple Technical Support Agents, Full-stack Engineers, Research Scientists, Operations Supervisors, System Software Engineers, Education Development Executives and more.
How to obtain skills without a degree
The good news is that you can still develop your skills and education online if you have decided not to pursue a degree. Google offers free, professional-level training via Google Grow courses, which cover various digital fields including IT support, data analytics, project management, UX design and Android management. Google Grow also offers in-person and virtual workshops.
Udemy is another great option. There are free and paid-for courses covering various industries. The best part is that you can work at your own pace and obtain a certificate upon completing your paid course.
There are also several other short courses you can take to gain invaluable skills. A popular option is bootcamps, which are short term, intense training sessions. A quick Google search will pull up pages and pages of options – just be sure to pick one with credentials.
At Salt, we make the entire process easy by connecting you with potential employers that match your skills and aspirations. You can also browse hundreds of job listings on our website. You can view our available jobs here.