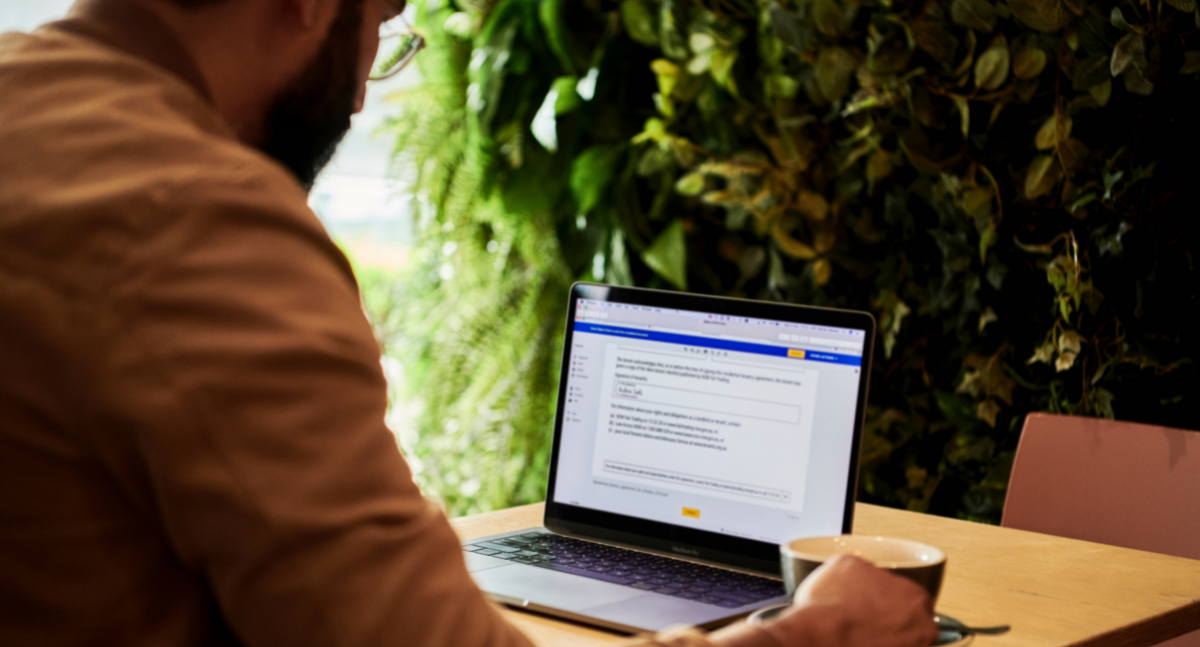 Working from home is ideal. You don't have to contend with traffic which means you have more time and you usually get to work flexible hours. The best part is you can be employed by a company based anywhere in the world! What's great is that more workplaces are giving employees the option to work from home. So, how do you find a remote job?
VoxEU recently surveyed 5,000 UK working adults and found that 52% of respondents are currently working remotely. Only 31% were working on business premises while 17% of respondents were not working.
Are you a good candidate?
Working from home sounds like a dream but the truth is many people soon realise it's not something they want to do, or is not suitable for them. You need to possess a set of specific skills to thrive in your new role. These include:
Being self-motivated 
Being a clear communicator
Having the ability to collaborate
Being able to stay focused amid distractions
Having excellent time management skills
Being digitally literate
Being adaptable and flexible
Having the ability to multitask
What you will need to get started
Having the right resources and equipment is essential. If you're going to be working remotely permanently, you need to invest in a comfortable chair and desk, as well as a good PC or laptop and stable Internet connection. Depending on your work you may also require an additional monitor. Chances are you will be participating in regular virtual meetings and will also need a webcam and possibly a headset.
The software you will be using depends on various factors, including the type of work you will be doing and what a company's requirements are and how they interact with their employees. You may have to attend Zoom calls or Skype meetings. You may also have to print, scan and file documents, so having a printer, scanner and filing system is another thing to consider.
What jobs are out there
Not all careers support remote work. Jobs in healthcare, beauty and wellness, education, food services and the hospitality industry are difficult to navigate from home. It's far easier to land a remote job in graphic design, marketing and web development. Here is a list of some of the more popular remote jobs available right now:
Graphic designer
Web designer
Social media manager
Copywriter
Editor
Accountant
Business analyst
Customer service and support
Online marketer
Marketer
Using social media to leverage your job search
Part of figuring out how to find a remote job is learning to use social media to your benefit. Before you launch into your job search, you will need to set up a professional LinkedIn profile and clean up your social media accounts. Once that is done, you can start to use these platforms to help you find a work-from-home position:
LinkedIn: 
There are various ways to use LinkedIn to aid in your job search. A good place to start is to build your network. The next step is to get the word out there that you are looking for a remote position. You can also check whether a specific company is hiring and follow them for updates. Alternatively, you can connect with us at Salt, where you will find regular job listings.
Facebook:
Facebook job postings can be found on a specific company's Facebook page or on a separate jobs page that allows you to search all job listings by location, industry, skill, and job type.
Twitter: 
The best way to use Twitter to find remote work is to build your connections and interact with people you know. You can also use twitter's search function. Try to type in your location, 'hiring', the job title and 'job'.
Google: 
Google is a great platform to search for remote jobs, you just need to know how to make it work for you. You can use Google careers, but you need to be more specific with your keywords if you want to narrow down the job hunt. The best way to start is to type in the word remote, then list the jobs position and location. For example, "remote graphic designer jobs in London". If you want to broaden your search to see what other jobs are out there, try typing in "remote jobs" followed by your location.
How to prepare for a remote job interview
You've put in all the hard work, you know how to find a remote job, now there's just one last thing to worry about – the interview. 
Preparing for a remote job interview is similar to preparing for any other interview. The only difference is that it will most likely be a virtual interview. These tips will help you get ready:
Carefully examine the job description
Research the industry and company
Anticipate the interviewer's concerns and reservations
Consider your answers to common interview questions
Prepare questions for the interviewers
Practice your questions and answers with a friend or relative
Dress appropriately – even if it is a remote interview
Check that your equipment is working
Looking for remote work can be intimidating and overwhelming, which is why enlisting the help of a digital recruitment agency can help. This is where we come in. 
Salt can connect you to thousands of jobs and the great part is you can access those listings on our website. When you search for jobs, be sure to include the word remote with the job title to ensure you capture all remote jobs available. It also helps to include variations of a job title as some positions can be used interchangeably. For example, employers could use Content Creator when hiring for Social Media and Content remote jobs.
Don't want to do it on your own? No problem. We are here to help. Contact us to chat about finding your dream job.