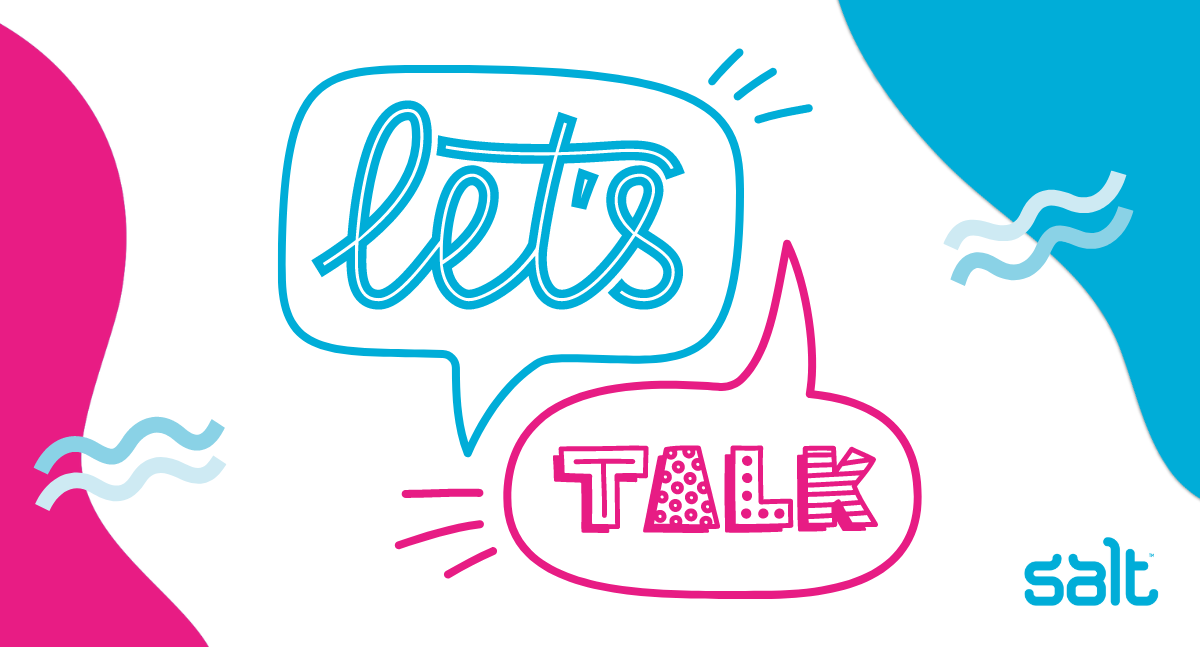 Although it's encouraged to discuss mental health at work, for many of us it can still feel extremely difficult to talk to managers about how you are feeling. We often try our best to ensure we carry on as normal and keep quiet about how we're really feeling. Keeping a mental health condition hidden at work could make you feel isolated and intensify your feelings.
Research has shown that at least one in six workers are experiencing common mental health problems, including anxiety and depression.
Read on for our tips on approaching your manager to discuss your mental health at work.
Consider who you speak to
It should be someone you feel comfortable with. Your employer will have a duty to handle such conversations with diplomacy and consideration for your needs. If you are not comfortable speaking to your manager or the People team, consider an alternative leader who you trust. Your employer may also have a mental health first aider who would be a good initial contact.
Choose the right setting
It's probably easier now to schedule private meetings with HR or management without people knowing, but if you are in an office try and get some time put aside to speak in advance and choose whether you'll do it out of office or in a private meeting room. Making these decisions yourself will put you more at ease.
It's always better to put more time in their diaries (an hour rather than half an hour for example) so you have plenty of time to speak without worrying about the time. If it's over a call, try and make sure your connection is good so there are no disturbances or extra stress throughout the call.
Be prepared
Make a list of the things you would like to talk about, so you'll have your talking points in hand. Write down your rough days and state of mind — it'll make it easier for your boss to understand how you're feeling and assist you in finding practical solutions to your situation.
For example, if you need to talk to your boss about taking time off due to losing a family member. Be open and honest about how you feel as different people handle situations differently.
If you're unsure of the processes or are uncomfortable talking through it, look for online resources such as this article on what you need to know about bereavement leave.
Be open and honest
Talking about your mental health doesn't need to be scary, your employer will be able to help and support you effectively, if you're honest about how you are feeling. It's important to be clear on how your mental health issues are impacting you and your work. If you have a doctor's note on your mental health, make sure you discuss this as well so you can work together in devising a plan to manage your tasks and mental health at work.
Additionally, employers have a legal obligation to respect your right to privacy — since it's your mental health, you are not required to reveal your condition to everyone else at work unless you want them to know.
Importantly, don't apologise
You've taken a big step in talking to your manager or HR team but it's important to remember you don't need to apologise. If you are not well you are not well. Would you apologise if you broke your leg? It is not a weakness to ask for help.
Offer suggestions
Employers generally have an obligation to make practical adjustments for employees suffering from mental health conditions. Although, it's up to your employer to decide the best way to move forward, you can offer your input on what might help you. It can be something like changes to your working hours, longer lunch breaks to accommodate therapy appointments or even occasionally working remotely. You can also have someone from HR involved in the discussion to provide guidance in creating reasonable solutions to your situation.
Be honest about your commitment to getting help
If you have taken the step to speak to your employer, make use of the resources they offer and take the steps forward that feel manageable for you. Take the time to have follow-up check ins. Your employer has a vested interest in your health and should keep in touch with you to understand what support you need.
Know your rights
Knowing your rights under the law enables you to be more informed when having a conversation with your manager regarding your mental health. It should be noted that for example, in the UK, there is no legal difference between taking a mental health sick day and day off for a physical problem. Accordingly, the Health and Safety at Work 1974 imposes a general duty on employers to ensure the health, safety and welfare of their employees are protected which applies equally to mental well-being. Another law that safeguards you from discrimination is the Equality Act 2010 — all you need to do is show that your mental health problem is a disability, which has a substantial, adverse, and long-term effect on your ability to carry out your normal day-to-day activities.
Verbalising your struggles can be a great form of relief as you no longer feel like you're dealing with your condition alone and can start making changes that will benefit you.

---
Are you an employer who needs some help with hiring digital talent? Visit our Employer page to submit a short brief and we'll be in touch shortly.
Looking for a new job? Check out our current opportunities on our job page.
For more information or advice on hiring digital talent, get in touch with the team today at contact@welovesalt.com.