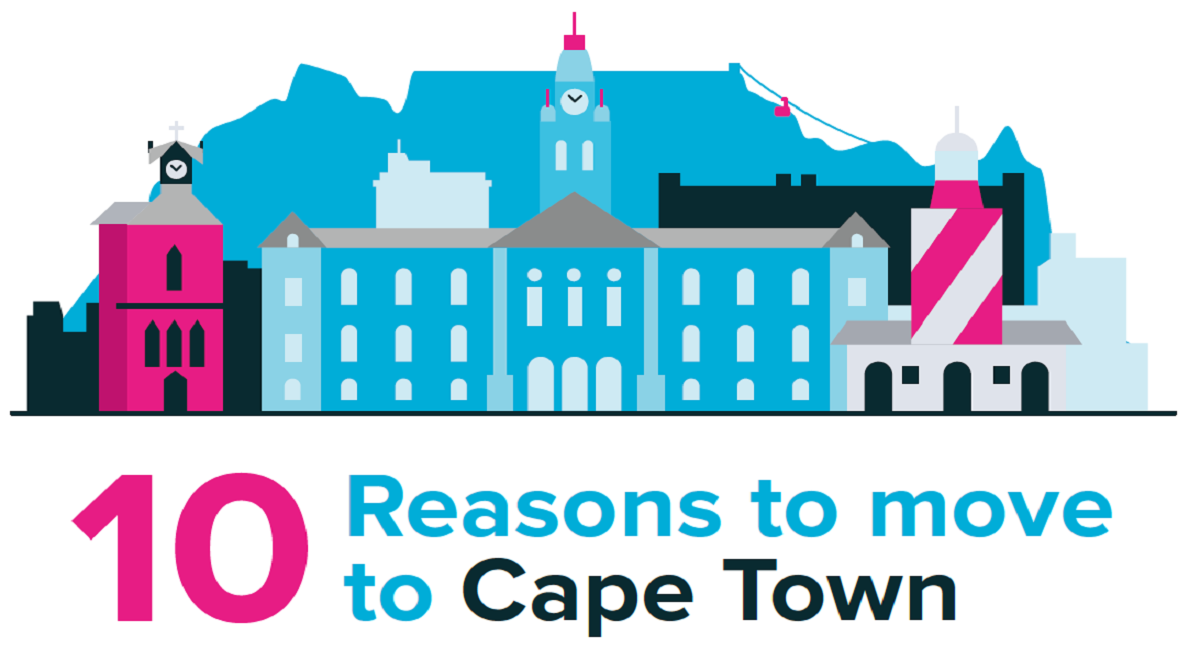 Are you a digital professional looking to relocate to advance your digital career? Here are 10 reasons why you should move to Cape Town. 
At the southern tip of Africa lies the breathtaking coastal city, shadowed by the infamous Table Mountain. Commonly referred to as the 'Mother City', Cape Town is fast becoming Africa's next technology hub. Cape Town is home to many local and international technology companies and offers a lifestyle similar to other tech hubs such as Silicon Valley or Seattle. Both start-ups and blue-chip companies like Amazon, ACI Worldwide, Global Kinetic, Luno, Impact and many more, are based there!  
Besides the beautiful scenery and amazing career prospects, Cape town also offers a peaceful lifestyle with a big focus on work-life balance, with plenty of out-of-town holiday hideaways and great nightlife and shopping options.  
If you are a digital professional looking to rekindle your zen while excelling in the rapidly growing technological ecosystem, then relocating to Cape Town might just be what you need in your next big career move.  
Here are the top 10 reasons why you should consider moving to Cape Town:

To work for the most dynamic brands in South Africa through Salt, a global, award-winning  digital recruitment agency , View our social media jobs and send your CV to- contact@welovesalt.com
Are you a business in this area looking to expand your team? Let us help you find the perfect hire, contact us today!