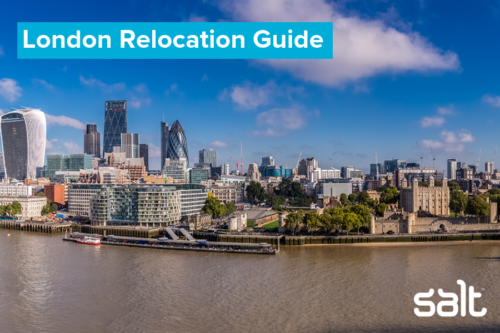 London has been seen as the 'capital city of the world' for centuries; leading in numerous industries, bring with it a great melting pot of nationalities. It has become a great base for many of the leading startups in the digital world, award-winning agencies and established global conglomerates. Match this with the excellent standard of living, the never-ending list of things to do and explore in the city and surrounding area – it makes London a great choice to consider as your next home base.
To give you an overview of London and for you to see if London is right for you, we have created a Relocation Guide.
Download the London Relocation Guide by clicking here.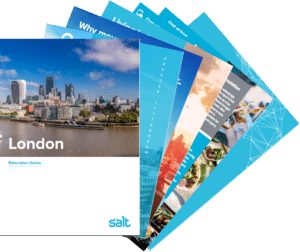 Thinking of a new adventure in London? Reach out to our specialist digital recruitment team at contact@welovesalt.com to find out how we can help you find your ideal career in London.
To shape your future with Salt, a leading digital recruitment agency, send your CV to enquiry@welovesalt.com or use our search to find jobs in London. You can also keep in the loop by following us on Facebook, Instagram and Twitter.