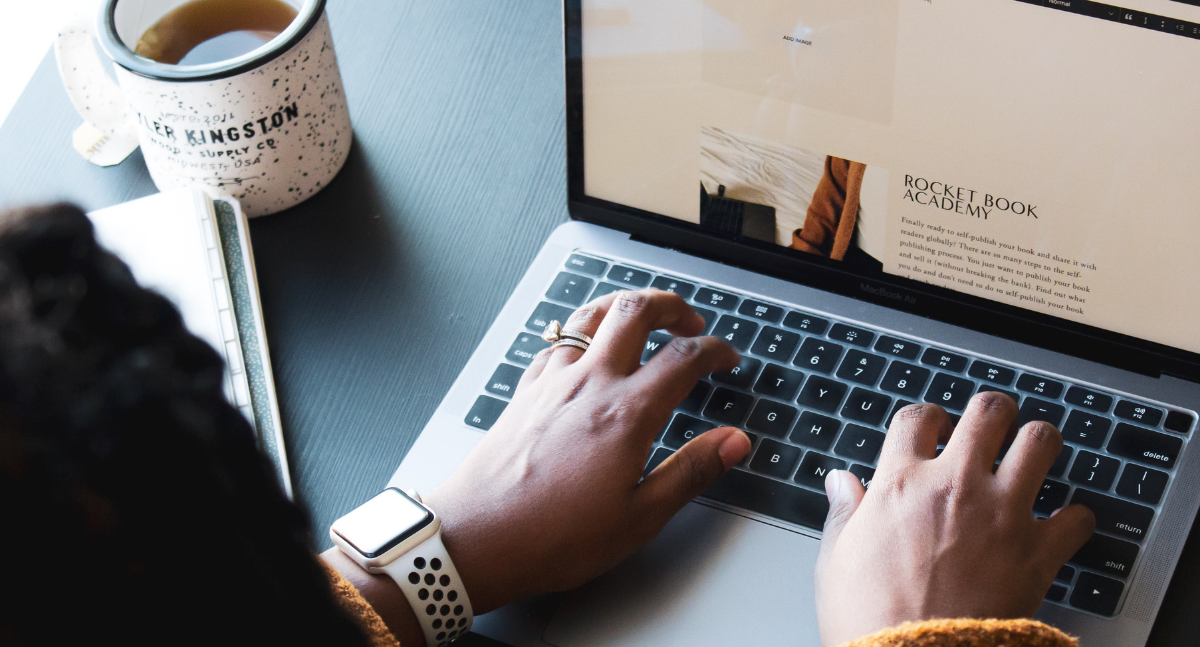 In today's world, we have seen many rapid changes, one of which is the fast and continuous growth of eCommerce. If you are looking at getting into eCommerce, now might be the perfect time to get started within this market.
What is eCommerce?
Simply put, eCommerce is a business model that allows businesses and individuals to buy and sell products via the Internet.
With online sales skyrocketing in the last 12 months, it comes as no surprise that there is a demand for talent in the eCommerce sector as businesses seek to drive substantial growth.
In earlier days, eCommerce was only responsible for about 5% of all sales, compared to brick-and-mortar sales according to the United Nations Conference on Trade and Development. Subsequently, specialist positions in this industry were not a priority, and having any eCommerce knowledge was not a 'must have' skill.
As time progressed, the eCommerce industry remained underrated and under-invested.
However, since Covid-19 arrived at our doorsteps, eCommerce has surfaced to the cutting edge of retail, with online sales amounting to 4.28 trillion US dollars globally, according to Statista. Moreover, they project revenue growth within e-retail to grow to 5.4 trillion US dollars in 2022.
More consumers have come to expect the ability to shop from the comfort of their own homes. With demand increasing this has caused the need for digital transformation and adoption to allow companies to prioritise eCommerce. This also created the need for newly created roles within the retail sector that were never seen before. Companies are now looking for eCommerce talent to help them drive innovation and growth.
With all the above considered, if eCommerce sounds like the industry for you, this is how you could become the next big thing in the industry.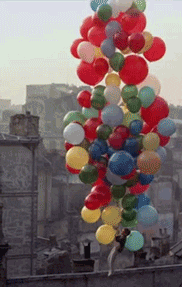 Which industry does eCommerce fall under?
The old-age question, which industry does eCommerce belong to? Is eCommerce in Sales? Marketing? Advertising? Any of these at all?
Unfortunately, there is no clear answer to this question. The structure of eCommerce is common in all industries mentioned above. With companies creating teams dedicated to eCommerce and digital activity, businesses have taken a growth-led approach that places it somewhere between sales and advertising.
Professionals employed in eCommerce generally act as internal tech, marketing, and sales consultants across businesses. The industry you fall under will gravely depend on what sector of eCommerce you choose to take on.
An eCommerce Director needs to be able to integrate existing expertise in sales, marketing, technology, and management to create a high-ranking brand and shopping experience for their consumers.
An eCommerce Manager, on the other hand, should be comfortable negotiating terms of trade with online buyers to ensure that PPC (pay-per-click) campaigns are streamlined for online consumers to complete their purchases.
An eCommerce Business Analyst should effectively communicate online business performance using metrics such as key performance indicators, objectives, and key results. These metrics include, but aren't limited to, search impression share, product page performance, brand compliance across retailer channels, sales ranks, and more.
These are only a few positions within the eCommerce space, and the key is to find what you are most passionate about within the online business arena.
How can I get started?
Newcomers in eCommerce might have to start with an entry-level position such as an internship. Internships are a great way to get your foot in the door. Being an intern allows you to prove your passion and utility to a business without the need for prior experience.
Take in as much information from different sectors in eCommerce as possible and speak to people in the industry to get a clearer picture of which eCommerce role might be best for you.
Get a deeper insight into your industry by attending industry events and stay abreast of the latest developments within the field.
Check out online news houses and blogs like Practical Ecommerce, Econsultancy, and Digital Commerce 360 to stay on top of your game.
To grow your network in the industry, we would suggest getting to know online buyers, eCommerce managers, and account managers that you might know at work or eCommerce teams from competitors.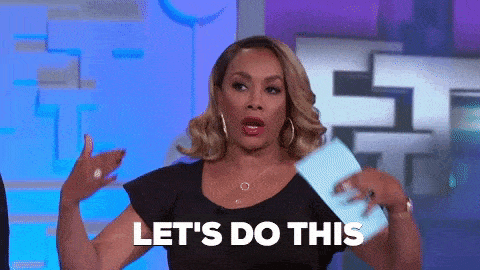 Now you have some experience, and you've had the opportunity to get to know the ins and outs of multiple sectors within the eCommerce space, you might perhaps love to sink your teeth into the industry a little bit more.
The best way to go about this is to move from a generalist position to something specialised. Whatever eCommerce niche you choose, make sure it aligns with your interests and that there is a demand for your skillset within the market.
When applying for a job, be sure to do your research and establish a personal brand. Landing your first eCommerce job is much like dating; a mutual interest needs to exist between you and the company. Hence, attracting interest from eCommerce companies and developing your brand within the industry can go a long way.
So, what skills do I need?
Common skills needed for eCommerce in advertising and marketing:
Content marketing and writing
Data analysis and analytics
Pay-per-click advertising
Email marketing and email automation
Search engine optimisation
Common skills needed for eCommerce in sales and retail:
Web and online sales optimisation
A/B product testing to increase conversions
Sales plan creation
Stock/inventory ROI analysis
Understanding what drives the bottom line
Common skills needed for eCommerce in tech:
Website development and optimisation
User experience optimisation and website design
Website navigation and catalogue set-up and maintenance – aligned to product, assortments and brand strategies
Online merchandising
AI & personalisation tool creation and optimisation
What can I do to stand out from the rest?
Have a strong presence on LinkedIn:
LinkedIn has revolutionised the job search space for many as a social media platform for professionals. LinkedIn gives you the perfect opportunity to interact and connect with businesses and like-minded peers in related industries.
Simply just creating a LinkedIn profile with past work experience won't get you too far. Instead, optimise your profile so that it's easy for potential employers to find you when they are open to new hires.
Think of your LinkedIn profile as your portfolio – you want to show your personality, interests and skills. These three things should act as pillars that communicate and drive your brand and its presence on LinkedIn.
To get started, make sure you use a professional profile picture and cover image. Don't cut corners when it comes to the 'About' section. This section showcases niche and what you can bring to the table to cater to your client's eCommerce needs.
Write LinkedIn articles on eCommerce or your niche to show your expertise and interest in the field. Remember, only add skills relevant to the job you're looking to land.
If you have experience within the industry, encourage recommendations from your previous company and LinkedIn connections that you have previously engaged.
Establish your USP (unique selling point):
Think about what your unique selling point is as an eCommerce professional. Knowing what your USP is will differentiate you from talent within your niche while providing prospective employers with an idea of what to expect if they were to work with you.
Your USP as a professional should highlight your strengths and make your brand uniquely valuable to businesses.
To help you identify what this might be, you can focus on the in-demand or rare skills, knowledge, or experience you can offer. Review professional and personal transferable skills you possess that your competition might not.
Have you taken any specific in-demand courses within your niche? If so, shout about this as it could give you the upper hand when it comes to showcasing your expertise and value.
Once you know which skills could be valuable to offer to potential employers, tailor your USP to the role you are applying to.
Cross-reference your skills against the requirements outlined in the job specifications. If you find a skillset or specification that aligns well with your abilities, focus on those skills for your application. You can mention this in your cover letter, CV or interview.
Research the company's values, clients, ethics and culture – this helps you evaluate whether or not you'd be a good fit for the company.
Making an addition to a team does not come cheap. You need to showcase what companies can stand to gain if they do hire you. Instead of focusing on what you can do, try focusing on what you have done in the past and how that is beneficial for the employer- remember, nothing beats proof!
Build strong relationships with eCommerce professionals:
In 2021, recognition and visibility are everything!
To stand out, people within the industry need to know who you are and what you have to offer.
Building relationships with professionals within your industry means that you are more likely to be recognised as an expert, thought leader, or a person of interest.
You can build your network and professional contacts by reaching out to industry influencers by interacting with their social posts.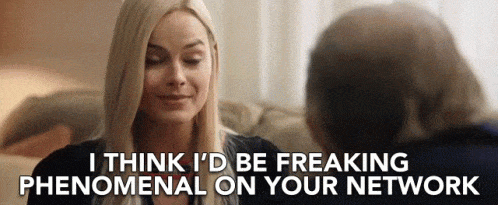 Don't simply comment "this is a good post" but instead, seek to provide meaningful and insightful comments which show your expertise and interest. Meaningful interactions can help build and sustain relationships at an early stage, so when you eventually send out an outreach email or ask for a recommendation, they already have a good understanding of who they are talking to.
Industry events are the perfect place for you to meet and greet the who's-who of this industry.
Attending or speaking at industry events can increase your brand presence and the number of people exposed to your brand. Talk to as many people as possible as this will allow you to showcase your expertise while expanding your network.
Find your dream eCommerce job by exploring our open jobs now!
Hiring eCommerce talent? Get in touch with the team to find out how we can help you.