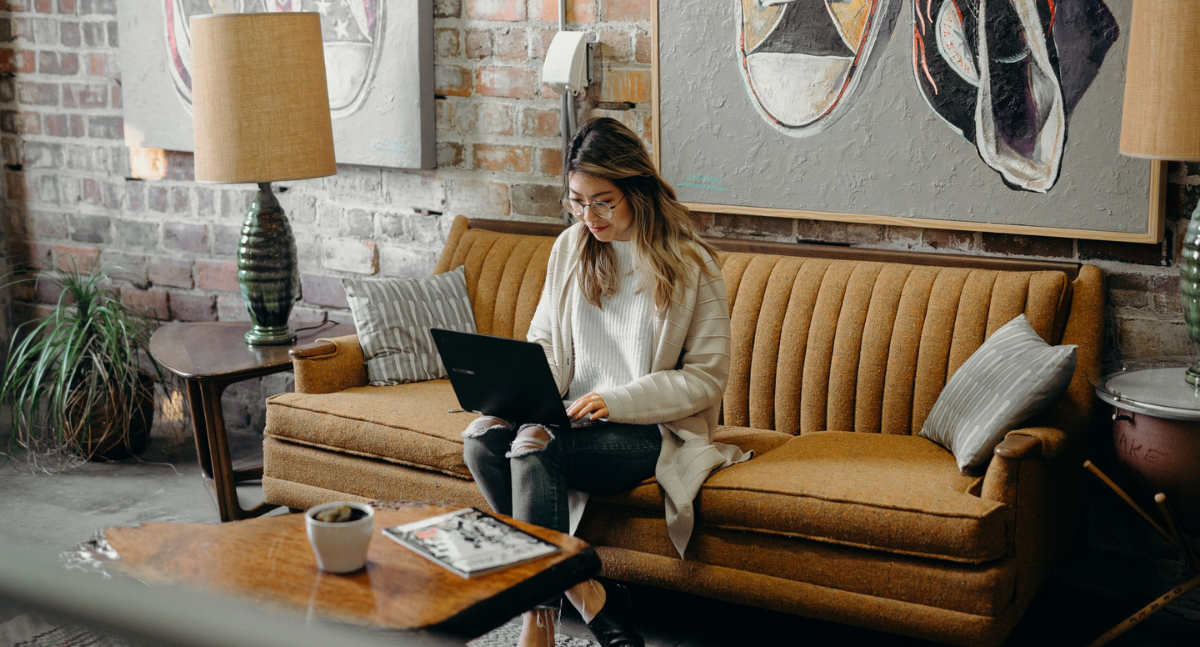 Universities and schools were shut, there was nowhere to go, nothing to do. Companies were pausing hiring and those who were hiring were looking for people with years of experience to help them pull through the pandemic. Last year, as companies focused on survival and growth, two clear employment realities were hitting – there is a digital skills gap that is growing, and the young were the most affected by the pandemic.
During the global pandemic, many big hospitality and retail businesses in the UK went into administration, causing thousands of people to lose their jobs. As an industry that typically attracts and employs many young people under the ages of 25, this age group were dramatically affected by the pandemic. With schools and universities closed, it was clear that the digital skills gap was continuing to grow. Recent reports in the UK have found that many people between the ages of 16 to 25 have even put their education or career prospects on pause.
While the lockdowns around the world hindered a lot of business operations, the need for agile professionals and digital skills were still in high demand. Many FinTech, eCommerce, financial and technology companies were forced to digitally innovate their services to make them more accessible and user friendly. Go digital or die became real, with many businesses failing due to a lack of online services or digital adoption. The high demand for digital adoption and transformation increased the demand for technological advancements to aid the future of work, such as AI, AR, automation and data. But finding employees to hire with these types of skills, experience and knowledge was not so easy.
What is the digital skills gap?
For many years, the big consulting firms including IBM and Deloitte have been warning of a looming digital skills gap that will affect the advancement of the economy. This is reportingly due to a lack of people "being trained to meet an inevitable rise in companies' demand for big data and analytics".
In simple terms, the digital skills gap is a notion that refers to the gap between the demand for technological skills versus the skills which are available. This means that while many businesses require these skills to operate and drive innovation, these skills are not available or are so few that it causes a high amount of competition in the recruitment market for highly skilled talent. The digital skills gap is not only a problem for the UK or European companies, but it is also an issue around the world, including Australia and the USA.
Insights by Deloitte in 2018 found that across the EU and the UK basic digital skills are lacking. Research shows that as technology advances, the need for specialist skills becomes more in demand. But according to research by The Learning & Work Institute, many young people expect to learn these digital skills on the job while only half of the companies surveyed were able to offer that training.
In the recruitment sector, we have found that highly skilled technical talent has become a commodity within itself. Our Chief Commercial Officer Tim Harlow explained that "…from the enhancement of company websites to attract more traffic, where the Creative sector has benefitted hugely, to the need for new digital marketing knowledge to drive revenues from online offerings – companies are increasingly looking to use more staff in analysing the huge amount of data now being made available. Such data is driving change across many business models and companies now need new staff to help them on their journey."
As more people stayed at home, a digital means of attracting, monitoring and understanding the data was more important than ever and companies needed to build new business models to help them reach their audiences and retain them to ensure growth.
What does this mean for young people?
A recent report from The Prince's Trust and the Learning and Work Institute stressed that in the UK, "…youth unemployment is due to climb further still, even as the economy recovers". The report highlighted some solutions to combat the negative view for young people, including the government's Kickstart scheme, apprenticeship hiring incentives, a Youth Employment and Skills Service funded by the Department of Work and Pensions (DWP) and a 'youth guarantee' to get young people into employment.
At present, a lot of companies are looking for candidates with skills across digital, digital marketing, data, analytics, sales and eCommerce. However, it can be a struggle to find candidates with the skills that they need because some of the skills may be a niche or require a unique skill set that stretches across different things, combined with the fact that there is a lack of junior jobs. I asked our network what advice they would give to young people who are struggling to find opportunities, here's what they said:
Show willingness and enthusiasm:
Companies want people who show enthusiasm and are willing to learn and hone new skills. Make sure that when crafting your CV, you show your skills, any experience you have (no matter how big or small) and also include what you are passionate about. If you are passionate about learning new things such as coding, include this. Write your CV in a way that communicates your transferable and personal skills.
Study job briefs and specs and look at the types of skills that companies are looking for:
Take a look at recruitment sites, career pages on business websites and sites like Indeed to find out what types of skills the job specs are asking for. Then look at the skills you have (both soft and hard) and note down what skills you have, any relevant transferable skills and where your gaps are. Depending on the role or industry you want to get into, there are many opportunities to highlight your digital skills. Jennifer Palmer, Virtual Assistant at The Contemporary PA points out that marketing, SEO, eCommerce, sales, digital, website building, social media, video editing and virtual event skills are very sought after and popular right now.
Upskill yourself through online courses:
There are a lot of resources online now which allow you to access a variety of digital courses for free and get certifications. Coogan Pillay, Senior Specialist: Data & Analytics at Vodacom recommends finding online courses through websites such as the Google Academy, Google Skills for Africa, Udemy, edX and the council's portals to upskill and develop yourself. Choose courses related to your career goals and remember to add them to your CV and LinkedIn once completed.
Try to find entry-level or temp jobs such as data administration to work your way up:
Manage your expectations of what you want to do and how to get there. While a lot of businesses are looking for candidates with experience in their market, look for entry-level or temp jobs in businesses and work your way up. Try to get experience through your school, holiday jobs or internships and apprenticeships with medium to large organisations. This will help you to get experience and to add skills to your CV. In many businesses, skills such as Microsoft Office, Excel, Word and PowerPoint are very important. Make sure that you include this experience on your CV, even if you may think that it is a basic skill. When interviewing for a temp or entry-level role make it clear that you want to hear about any progression opportunities as opportunities may come up while you are there.
Explain to potential employers what you want to learn while you are working for them:
When joining a company as a temp or entry-level position, you must set objectives for yourself. Think about what you would want to learn or take away from working at the company and make this known to your employer. Although many professionals start in temp or entry-level positions, they sometimes work their way up in a company and in some cases, Ilya Dmitrichenko, Software Engineer at Isovalent explains that companies are continually creating new jobs.
If you show your potential employer that you are keen to progress and explain what you want to learn while working at the company, this will show that you are willing to learn. The worst thing during an interview is interviewing someone who doesn't have any clue about what the company does, doesn't show any passion or enthusiasm and does not ask questions or explain what they want to gain while working at the company. Make sure that you are prepared and remember to be yourself.
Do something in your own time to make yourself stand out:
With digital creating so many opportunities, young people need to do something to stand out especially where there is a lack of internships, this could be building your own website and learning SEO, designing an app or marketing a friend's small business. Our content and marketing executive, Sophie Colquhoun advises getting involved with something relevant to the skills that you are trying to develop and use them as examples when applying to jobs.
Find and offer solutions to businesses:
Everyone likes a solution, not a problem, especially businesses. If you have a solution or improvement such as an idea to improve the website user journey experience or if they are not using a particular marketing tool, get in touch with businesses constructively and politely and share this with them. You never know what opportunities could come out of it, like this graduate who was employed after writing a Wikipedia page for a Tech founder.
Start building a personal brand now:
It's never too early to start building a personal brand. Lizzie Harding, our Practice Director for Marketing recommends that you choose your network of choice (or networks) and start to create content, engage in conversations with people and make connections. Many people find work through the connections that they already have. Whether you are into Instagram, YouTube, LinkedIn or another network, you can work on making a name for yourself. If you are interested in a specific industry, you can also create a blog or a website and use this on your CV and as examples in interviews. This will show that you have an understanding of the power of networks, you are willing and passionate to look outside of the box and is a good way to show off your skills or interests.
Read up on the industry that you are applying for and join networks:
Laura Heldsinger, Talent Engagement Manager, South Africa at Diageo suggests to try to get a feel of the type of industry that you want to break into or are applying for by keeping up with the trends, including what the corporate space is needing to be agile and upskill in. You can join different forum groups online on sites including Meetup and Facebook to get involved with conversations with professionals who work in that space.
If you are unable to find a relevant group, you can also create your own group, network to promote it and build your community. Forums such as Reddit and GitHub may also be good depending on what industry you are looking for. There's been a huge rise in online communities, Facebook and LinkedIn groups, webinars, online learning and virtual networking recently so look for groups that you can join. If you are struggling to find a group, look at hashtags that are relevant to the industry to see what you can find.
Work with a recruiter to translate the projects you have worked on into experience:
You may already have tons of projects that you have worked on that you may not realise can be used to show off your skills. Find a specialist recruiter who can help you communicate the projects you have worked on into a project-based portfolio which you can show as examples of work. If you are unable to find a recruiter, reach out to a family member or a friend who may be able to help you.
University is not the be-all or end-all:
Many people believe that it is imperative to have a degree to be able to forge a successful career, but this is not always the case. A lot of the people that we asked had got into a business because they showed a willingness to learn, passion and were able to find a suitable employer who could give them a chance. While it may be easier said than done, it is important to note that you do not necessarily need a degree in your field to land your perfect job.
Lastly, here is a list of some of the skills to include on your CV to make yourself stand out:
Microsoft Office – Excel, Word, PowerPoint
Time management
Willingness to learn
Adaptability
Time management
Calendar management
Online meeting setup
Attendance
Professionalism and etiquette
SEO
Coding
Data analysis
Video editing
Project management
Ability to work to deadline
Basic touch-typing and keyboard shortcuts
Digital skills
Problem-solving
Deep knowledge of a particular software or platform
Looking for more job searching, interview and CV tips? Check out our webinar 'Killer CV and Job Searching Tips' here for more.