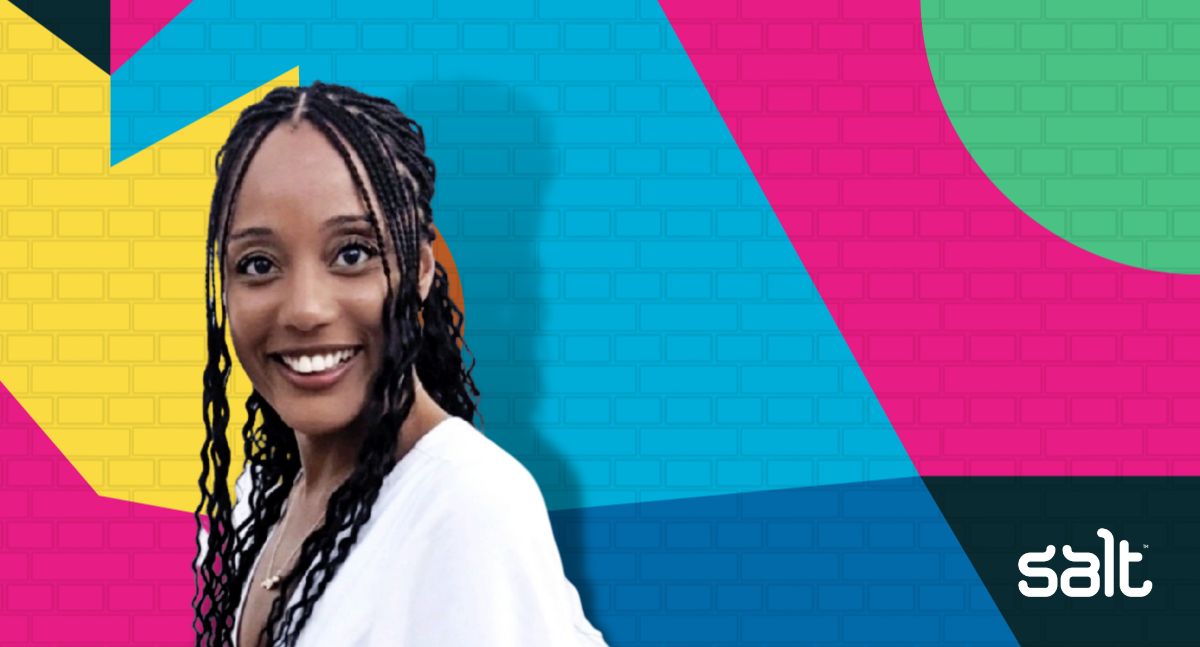 Introducing Rita
I'm Rita. I was born in Angola, and I was raised in Portugal, and I have also spent a great amount of time in Brazil. I have a Bachelor's in Finance, and a Masters in Strategic Marketing from Cranfield University in the UK. I started my career in Digital and Media agencies before I transitioned into management consulting where I specialized in customer experience and digital transformations for consumer products and retail companies. At the moment, I'm a contractor and freelancer, mostly for Tech, Consumer Products and Retailer companies.

Connect with Rita on LinkedIn and check out her thought leadership pieces on Medium!
How did you transition into becoming a freelancer and contractor?
I often say that my transition started by chance. Last year I'd actually decided to take a sabbatical and I was planning to spend the summer back in Portugal and reunite with my family. But I also got an amazing offer to join one of the largest social media companies in the world, to help develop partnerships with top UK consulting firms.

I still had a wonderful sabbatical, but I also had the opportunity to work remotely. I thought it would be great to continue my journey with freelancing and contracting, so from there I secured my second contract and the rest is history.
How would you describe what you do as a freelancer?
I specialize in Strategy, Program Management and Digital, but obviously, each contract comes with different business challenges and different opportunities.
I enjoy bringing a blend of different skills depending on the client's objectives and business ambitions.

At the moment, I'm contracting for a global loyalty and realty company and I'm acting as a digital business analyst for their social impact campaigns which is pretty amazing. I'm working with a global team building an e-commerce platform and a campaign that connects retailers, shoppers and communities, and just doing the good.
Do you prefer contracting to being a permanent employee?
For now, I do. I feel I have the opportunity to shape my own professional growth and journey. The contracts I typically prefer to secure tend to have like a six month duration. So, from there, I can go into something completely different.
I think it's very refreshing to work with different organizations, different cultures, different teams, and different challenges as well.
The contracts I secure are also fully remote. So, I'm also embracing this sense of freedom, novelty, and new experiences, because being remote opens opportunities for me to work in different places.
What does being a Digital Nomad mean – and why did you choose that lifestyle?
The Digital Nomadic lifestyle has been such a big and positive surprise in my life, and I'm embracing it with a lot of love.
It's definitely been on the rise for years, but obviously, when COVID hit, the popularity of new ways of working remotely, and also traveling abroad or in your own country, started to emerge. I think at the moment there are 35 million nomads worldwide, so it's definitely a significant community.
For me specifically, a digital nomad refers to someone that is location independent, and they're able to work remotely from a laptop, while traveling in the world or in their home country, anytime.
The reason I'm choosing to continue to embrace this is that I love the sense of freedom. I love the novelty of being different places. Love new experiences. It has also been very valuable for expanding my network – and I'm able to meet small businesses and start-ups.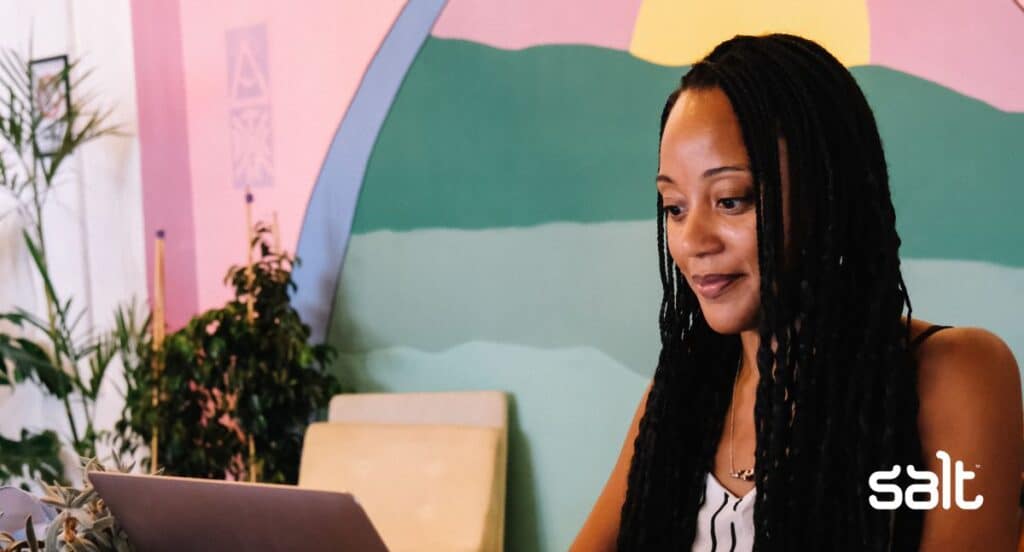 We're interviewing you from Tel Aviv at the moment. What have you been working on out there?
Tel Aviv is my wildest and crazy adventure and I'm absolutely loving it. I've always wanted to visit Israel because of its tech and innovation ecosystem.
So, Israel actually has 6,000 start-ups, making the country, the world leader in start-ups per capita. I'm here to meet small businesses, especially tech or sustainable ones, and I'm also here to explore the culture and the history.
One of the highlights of my trip was recently meeting the first zero waste bulk store in Israel called Naked Market. This is where customers will come with their own containers or paper bags, which they use to refill with pretty much all of the products that they need for their day to day lives.
This was actually a company that I found while I was walking in Tel Aviv. I got attracted by the design in-store and I just went to find out more. They don't even have a website – just an Instagram page – so it would have been very, very difficult to have it on my list before I visited, but I'm glad I found them.
I had an amazing conversation with the owner, Rona, and she shared such amazing insights of her business model, the strategy, challenges and opportunities. She opened this business a year ago with absolutely no funding from venture capital firms. Everything came from her all personal savings, family, and loans from a bank. At the moment they're stocking 300 products and there are plans to expand to other cities in the country as well.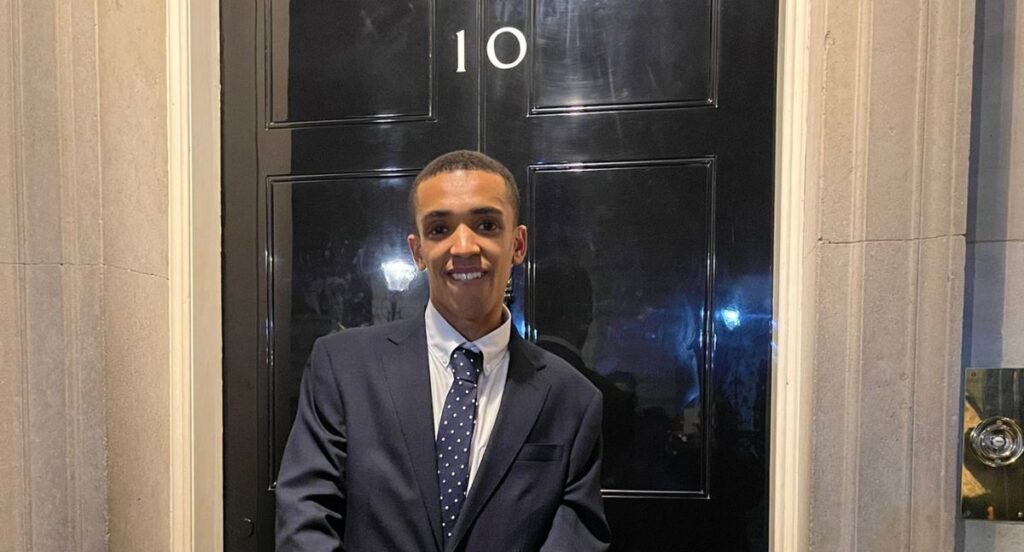 They're interested in challenging themselves to bring in new capabilities. So, for example, online delivery. Without packaging, that's challenging: how would you bring the containers from the customers into the store?
One idea I had, for example, was having some sort of a subscription where customers have, let's say 10 containers in stores, they pay a monthly fee and every month they will replenish a certain number of products. It's a very advanced idea for the business right now, when their biggest priority is breaking even, but it's an option for the next stage.

But she also shared something very interesting with me. While she recognizes online delivery can bring a lot of convenience to customers, at the same time, the whole purpose of the store is that really to encourage people to go and smell it. And I really like the way that she says that, like, smell it, feel it. She wants to maintain that in store customer experience and interaction because that's kind of the whole purpose.
How do you provide value to your Tech clients from a strategy and marketing perspective?
The value I bring depends on my client's business: the challenge and their ambitions.
I think my previous clients have hired me because I can offer two areas of expertise: Consulting and Digital. Typically, they want to leverage my experience to evolve or build a new capability, so either it's going to be Digital Marketing, Digital Strategy or Digital Transformation.
The fact that I have worked in consulting before also gives them a sense of great stakeholder management skills, which is very important because I typically deal with a lot of stakeholders within an organization, at all levels, and even external partners.
I bring value to my tech clients by supporting the Go to Market strategy, defining or developing value propositions, creating new products, and best practices on how you can scale digital.
What advice do you have for someone starting out in freelance or consulting?
This is actually a question that I get quite a lot and I usually say there are three things that aspiring freelancers or contractors have to consider.
Defining a business model.
By defining the business model, I mean being very, very clear: what are you offering to the market? What are your services and what kind of clients you want to work with? This is the most important thing.

Another aspect here is to think about whether you want to set up a company, be hired through a recruitment agency like Salt, and how you want to work: at a given time, how many hours, and for what rate.

And then very importantly, what is your client acquisition strategy? Are you going to be using the talent marketplaces? Or are you talking with recruitment agencies? Are you doing LinkedIn? It's great. If you can actually have a blend all, all of three because the benefits are going to be significant for your career.

Creating a transition plan.
So, some people decide to quit their job in one day and the next day they say I'm becoming a freelancer. It could work if you have a client portfolio already. Looking back on my journey, everything actually happened by chance and that was the case for me.

But I think having a preparation stage where you create a little bit of a portfolio, update your CV, set up profiles in talent marketplaces is a good step. That's what I did to explore demand. Test yourself with a small freelance project in a safe environment, which also helps set up KPIs for yourself and decide what being a freelancer and contractor would mean for you. Does it mean that you want to have three proposals in six months, and one of those is a conversion? Is it about revenue? Is it about gaining some skills as well?

It's quite important to have that transition plan where you're thinking also very realistically, not just in terms of clients, but in terms of how you want to evolve as a professional.

Building relationships.
Build relationships with the community, and especially recruiters. So even if a contractor or freelancer wants to establish their own business and their own company, I would still speak with recruiters because it's very important to get insights into the market demand. Like, where companies are actually hiring contractors and why. It's important to know that, and to get feedback on the services, reviews of your CV portfolio, and even explore synergies with others.
Last but not least, I think there has to be a way that you are demonstrating industry knowledge and skills, and you're developing your credentials as well. For example, my thought leadership pieces on Medium. I started to create those articles on Medium for fun. I'll be honest. It's because I love innovation. I love tech. I wanted to put out fresh and novel content that I was interested in, and it was part of my travels. But interestingly, those Medium pieces are now where the majority of my organic prospects now engage with me. It's very small, it's very niche, but I'm very, very excited. And I'm thinking for 2023, it's a place that I want to develop and evolve.
What's a favourite learning moment that's changed the way you think about work?
There are definitely a lot of books that have influenced my professional career, but I think when it comes to a learning moment it is more of an experience for me. My sabbatical time.
I think making the decision to take a break and let life unfold itself.
It can be pretty scary to not have plans. You're letting go the stability. The full security of nine to five job is kind of needed to be happy and successful. I feel like I was very lucky because, in retrospect, I've started my contracting freelancing career very early. I was not even planning it, but it has opened so many opportunities, and it has changed my perspective about life and work.
Today, what is really important is that I'm achieving work life balance. I'm spending great time with my family abroad and in my home country as well. I'm exploring the world and I have good mental health.
Not being afraid to stop whenever you need to, and to reset, definitely can be an amazing learning experience.
It has changed the way that I interact with my clients, that I interact with myself and with others. I would say you have more empathy. You're more solid and structured. You're more confident as well. There's nothing to be afraid of.
If you weren't contracting as you do now, what would you be doing?
So many options! I'm very passionate about photography and storytelling. I think I would be like a photojournalist. I love taking pictures. I love capturing their stories. Maybe it's something that I can still do, but for now, I'm going to be focusing more on contracting for sure. I think photojournalism is a beautiful blend of taking photography and storytelling.