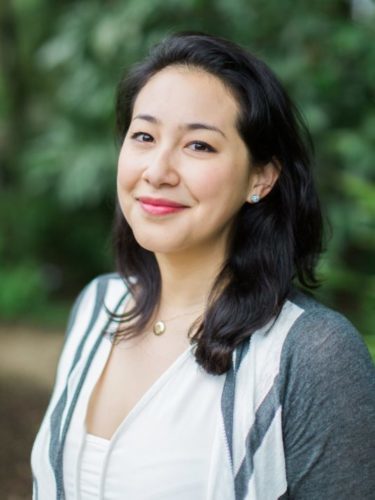 Here at Salt, a global digital recruitment agency, we understand that the world of Financial Services and Technology have been typically male-dominated, we want to share this Females in FinTech interview series with the aim to facilitate conversations specifically around females in FinTech as the market grows. For the latest interview in the series, we caught up with Ashley Grech, Global Head of Sales at Square.Inc based in San Francisco to share her experiences and advice.
What is your current role and the most exciting part of your work?
I'm currently the Global Head of Sales for Square Inc, a payments platform that also delivers business management to sellers small to Enterprise. I love that our product evolves really quickly, and what that means for running a sales organization; building the framework for our team to adapt to new products, doubling the size of the org, and expanding Sales' influence in the product planning and building process.
What has been your most career-defining moment that you are proud of?
I don't really believe in singular defining moments for anything (personally or professionally) – rather, I feel like a legacy or influence is a compound thing. I will say that being an individual contributor and then a manager in the aftermath of the financial crisis was life altering in terms of the lessons learned; The years between 2007 and 2011 were absolutely the best (and toughest) years of sales, finance, strategy, and HR education I've experienced to date.
What do you think we should be doing more of to encourage more girls to consider a career in tech?
I think most women and girls assume that a career in tech translates into a "career in engineering," and aren't aware of the thousands of other roles that make tech companies run and grow. In that sense, seeing is believing – if young women can see a path, then they consider walking that path. But if they can't see it or imagine it, they won't take the risk.
What challenges have you faced in the workplace, especially your experience in male-dominated environments?
I'm pretty lucky that outright harassment over the course of my career has been minimal (er, obviously "baseline acceptable behaviour" isn't something society should be celebrating), but I've experienced my fair share of unconscious bias or just tone deafness. As an individual contributor, I did feel like I had to leave absolutely no doubt that I was better than my male counterparts like I needed to shine brighter rather than just being equally capable and successful.
When I was working in the enterprise client segment, I was the only woman on my team, and while my colleagues and managers were well-meaning, I came back from maternity leave to find that all my systems access had been suspended and I had to wait almost two weeks to get them re-engaged (its like they didn't know if I was returning), and I had not one, but TWO colleagues ask me how my vacation went. "Vacation?!" I didn't even bother telling them that months of nonexistent self-care paired with sleep deprivation was not a vacation in my book.
In your opinion, what is the biggest obstacle to women's career progression?
Sometimes I think its exogenous, like unconscious bias and expectations around what equals success in certain leadership roles. I've lost count of how many times I've heard well-meaning friends and colleagues say, "Wow, I had never imagined a female Head of Sales!" To which I think to myself, "Well, why not?" Also, I do believe that often times, women actually have to perform better than their male counterparts in order to advance.
But other times I think we women hold ourselves back. Impostor syndrome and the fact that women are less likely to apply for roles unless we have all of the state qualifications is a huge handicap to our own progression.
Who has been your biggest advocate/mentor in your career and why?
My husband is hands down my biggest advocate. I strongly believe that choosing a great life partner is one of the most "career" decisions you can make. My husband and I make each other better at every professional endeavour, and he supports me completely. He pushes me when I need a push, and is a shoulder to lean on when I need that as well.
I have also been really, really fortunate to have a few former managers and now mentors in my life (both women) that are always there to guide, advise, listen, and give me a nudge forward when I need it. Topics have evolved over time, but I am grateful for their friendship and guidance.
In a management position, how have you found it best to promote and nurture women's careers?
I actively cultivate a culture that highlights the achievements and strengths of other women (often because women are uncomfortable bragging about achievements or advocating for themselves). Also, I strongly encourage women that work in or around my org to keep a running "brag sheet" (a doc of achievements categorized by key company or manager priorities, and extracurricular achievements) to remind their direct managers about how much they do as ICs and for their teams. Lastly, I am a big proponent of giving other women a "push" to apply for stretch roles and coaching through how to approach challenges.
Who is your modern-day hero?
That's a tough one! I know this interview is about life in tech, but I think ANY parent is a total modern day hero. There's nothing more humbling than being a parent; it's hard work that has no time off and a very, very long success timeline. And its the ultimate leap of faith: you have to apply hard work and discipline every day, with the belief and confidence that you're doing the right thing or going in the right direction even without seeing an immediate outcome.
Any reading/website you would recommend to stay updated?
I read the WSJ for news, and I love the HBS Women at Work podcast, and the Working Mothers Mentor podcast for commute-time learning. And I try to throw in an entertaining novel from time to time. The last book I read was "Bad Blood," about the rise and fall of Theranos. It was so entertaining.
What is your biggest stress reliever?
I love to hike – I haven't gotten much time to do that lately, but I enjoy exercise that has a payoff like a sweeping vista at the end.
Is there one piece of advice you wish somebody gave you at the beginning of your career?
I wish someone had told me that I should just "fill the space." What I mean by that is to not wait for permission, and if I see an opportunity or a gap in the roadmap, that I should just "fill it." I didn't start doing this until much later in my career, and it has made all the difference in terms of career acceleration. I discovered that it didn't actually matter if I wasn't getting something perfect; just the fact that I did something or took a stab at a business problem no one else was addressing was enough to put me ahead of the pack.
Fun fact about you?
When I can carve out a little time in the kitchen, I can make a mean Turkish meal.
About Ashley Grech
Ashley started her career in banking in finance and strategy roles. During the financial crisis, she transitioned into SMB sales, rising to management, then covering the corporate sector. Working with businesses small to enterprise made for an easy transition to FinTech sales at Square, where she is now the Global Head of Sales. She is a mother to two boys and holds a BA from the University of Chicago and MBA from University of Chicago Booth School of Business.