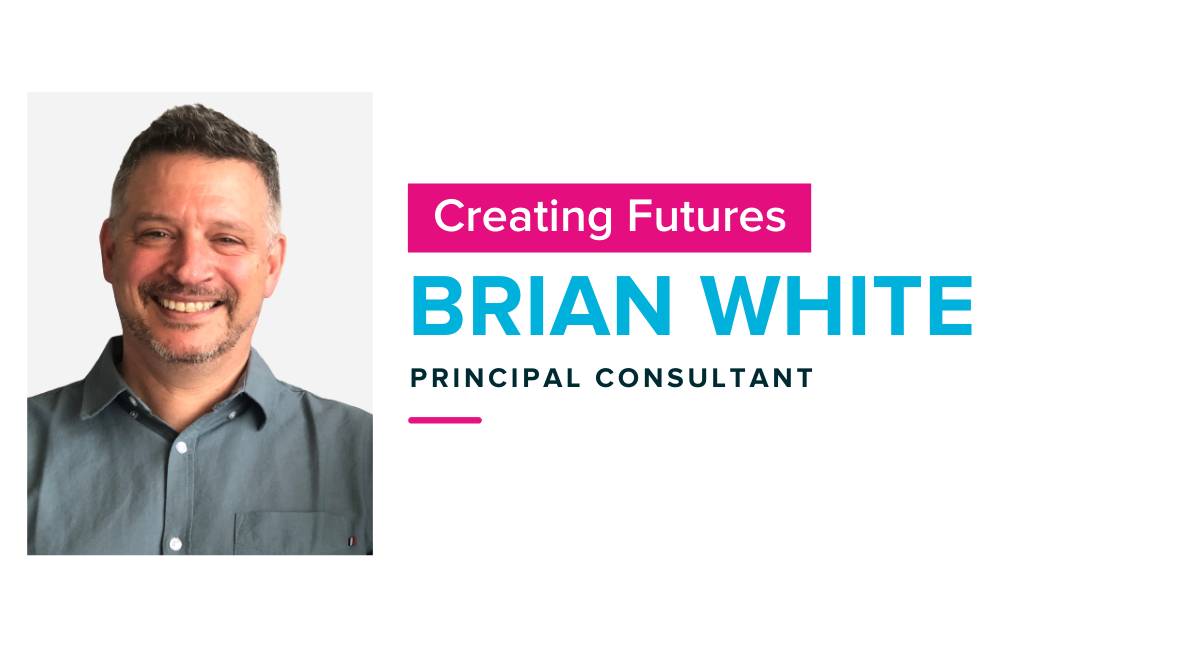 We caught up with Brian White, Principal Consultant from our Auckland office, to talk about creating futures and his insights on the Creative job market in New Zealand.
How has the Creative landscape in New Zealand changed since the pandemic?
Initially, there was quite a dramatic impact — anytime a recession or financial event hits the first thing always to go is the creative budgets, but as things started to stabilise, many of our clients found a sudden need for project-based work on a contract basis. With COVID-19, there was also a sudden demand for new roles such as video editing, animation and motion graphics — as traditional TVCs (television commercials) couldn't be shot. And of course, any business that hadn't embraced digital transformation had no option but to get on board immediately, so this drove a need for web/app and UX/UI contractors.
How has the job market reacted to contracting?
We saw a lot of our agency and studio clients lose creative staff as part of a sudden restructure. This meant a lot of experienced talented candidates were now on the market. Those that didn't lose staff had headcount freezes and put all live roles on hold. However, the need for BAU (business as usual) and new projects remained, making it fertile ground for the freelance/contractor market with in-demand skills. It's enabled businesses to move forward without the overheads and long-term risk of permanent hires in an uncertain landscape; and for our candidates, enabled them to get work while searching for their next long-term opportunities.
What do you find fascinating about your role?
As a creative myself, I'm always in awe of the talent and innovation out there. Most new tech involves creative to interact with it at least on some level and the post-COVID-19 world has immense potential for a boom in the Creative market. I have absolutely no doubt about this. We're seeing a lot of top creative candidates returning to New Zealand and this will result in what they call a 'brain gain' and will enable our country to innovate faster than ever before.
How do you continue to build your expertise and stay connected?
Talk to people basically. I go to events (well not so much this year for obvious reasons!) and follow the latest news in this space, but nothing is a substitute for having conversations with clients and candidates in person. Really getting to know their business, what they are looking to achieve, how they plan to do that — and from the talent get the best understanding of what they can do and talk through the work they've done. I usually always ask their opinion of 'who's out there doing work you admire' and you see who is influencing the game.
How do you juggle both clients' and candidates' expectations?
Honesty and transparency, that's it. One thing I've especially noticed over COVID-19 is the divide between those that are genuinely authentic and those who are transactional in regard to their relationships. I believe these tough times really test not only resilience but a commitment to remaining true to your values.
What challenges do you frequently face in your position?
The challenge hasn't really changed; in our business, it is always about balancing the needs of our clients with the skills of our candidates. Keeping your finger on the pulse of what's changing out there is important, anticipating needs and seeing what's happening globally that may create demands for new skill sets. Advising clients on the way individuals may want to work or what's important to the talent pool they want to access. Sharing ideas with them on different ways to structure their teams or how to utilise contract or freelance talent to deliver the best outcomes.
What advice would you give to candidates and clients in 2021?
For candidates, keep an eye on emerging skills and what to brush up on. It's tough out there now, but it will pick up, and when it does the ones with more in their toolkit will get snapped up first. If you have downtime, use this as an opportunity to refresh your portfolio, website, online courses, and attend networking events.
For clients, if you have good staff, you want to make sure you keep them — when it all picks up there will be better offers out there, so make sure your team has a competitive salary and opportunity for personal growth where possible. Also, if you need to crew up — talk to consultants or talent ahead of time and get the conversations started now. You can build a role around good talent but it's a lot harder to suddenly put a bullet point wish list and land the perfect person off the bat at short notice! Always meet good talent, often we showcase great talent to clients that they might not have an immediate need for, our advice is always to meet them, put them on your radar and build a connection so when the need arises the candidate wants you as much as you want them.
 
---
Are you an employer who needs some help with hiring digital talent? Visit our Employer page to submit a short brief and we'll be in touch shortly.
Looking for a new Creative job? Check out our current opportunities on our job page.
For more information or advice on hiring digital talent, get in touch with the team today at contact@welovesalt.com.