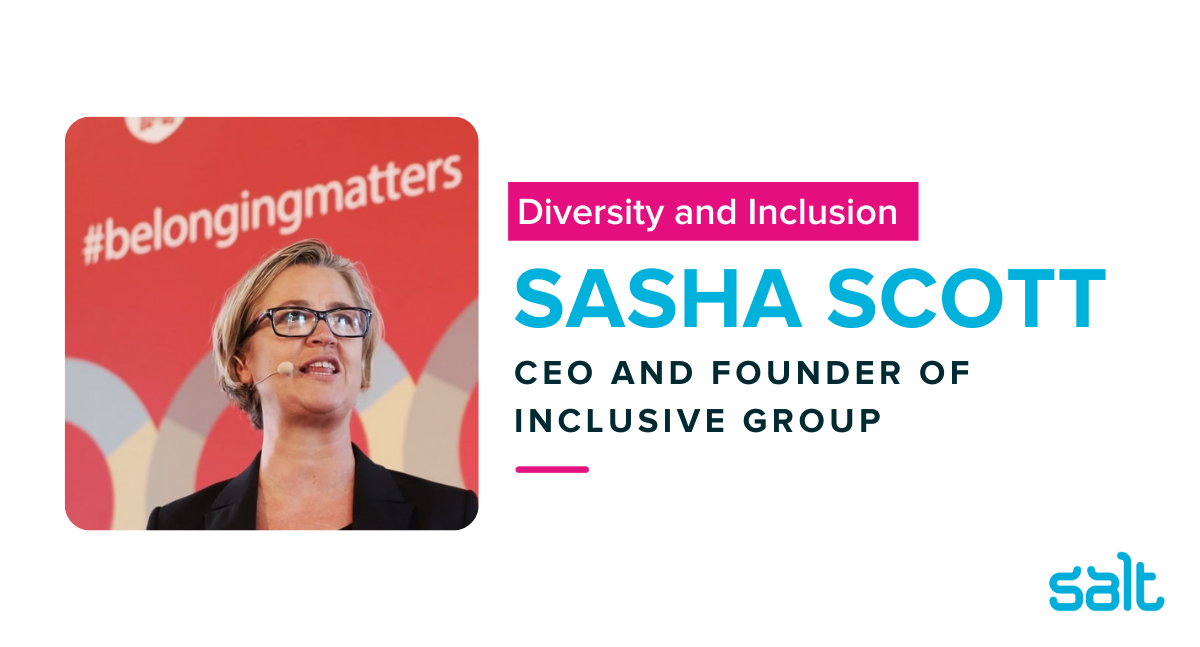 For many job seekers, it is important that they join a business that shares the same values as them. But how can you determine whether or not the company you are applying for is a diverse and inclusive employer? In this interview, we speak to Ruby Kite, Talent, People and Culture Manager at award-winning PR agency The PHA Group, as she shares tips on how candidates can open up conversations about diversity and inclusion and the research they should be doing ahead of an interview.

Before joining The PHA Group, Ruby started her career as an agency-side recruitment consultant. Now as Talent, People and Culture Manager at PHA, she gives prospective candidates transparent insight into life at the company, helping them to decide whether PHA is the right employer for them and not just the other way round. Ruby shares valuable insights into the type of questions you should be asking potential employers and what to look out for during the interview process.
Thanks for joining our diversity and inclusion series and sharing your insights, Ruby. To start, what do diversity and inclusion mean to PHA and why would you say it's important?
To us, diversity is about empowering people by respecting and appreciating what makes them different in terms of both their visible and invisible traits. We endeavour to create a fully inclusive environment that encourages all employees to bring their full selves to work, and we are committed to allowing everyone to explore their unique and collective characteristics in a safe, positive, and nurturing environment in which they are valued as individuals with different perspectives and experiences.

According to a report published by the CIPR in 2019, the PR industry body for the UK, 92% of the practitioners are white, 56% of people in senior roles identify as female (in comparison with 67% of the PR population), 28% were privately educated (four times the national average), 6-8% have a physical disability (in contrast with over 21% of the UK population), and there is a gender pay gap of £5,202.

As a result, it is widely acknowledged by the industry and its practitioners, that a proactive, consistent, and aligned effort needs to be put in place to proactively recruit a diverse workforce and ensure high retention levels through an inclusive culture, as history has highlighted that this rarely transpires organically. As a result of overt discrimination and unconscious bias, white men dominate boardrooms and senior leadership teams globally, and it is imperative that business owners, hiring managers, and recruiters work collaboratively to improve the state of their company and industry.
Many candidates say that it can be hard to distinguish how diverse a company really is until they are part of it. How can candidates find out how diverse a potential employer is beyond just looking on the company website?
It's important to remember that there are multiple forms of diversity; some are visible and some aren't. Gender and ethnic diversity are the two most widely discussed and benchmarked forms as it can be easier to tell how someone might identify by looking at them, although we should never make assumptions based on physical appearance. Someone's sexuality, religion, or disability, for example, are often impossible to tell from looking at them, and are characteristics that employees often opt to keep private at work, let alone during an interview.

Nonetheless, it's vital that candidates aren't put off addressing the topic of diversity with their prospective employer because such conversations can be productive for both parties. By reading the team page on a company's website or browsing through employee profiles via LinkedIn, candidates should be able to get a sense of gender and ethnic diversity, or lack thereof, within the workforce, at least at a senior level.

At interview stage, I recommend addressing the subject in general terms to give the interviewer the opportunity to outline what the company are doing to improve or maintain their level of diversity. If a candidate feels as though the response given is too brief or tokenistic, I recommend asking specific questions that they deem most relevant. For example, as a woman, they may be interested in knowing the percentage of women in senior roles in comparison with the percentage of women in the company. I advise talking in percentages rather than numbers to ensure the most accurate reflection is given.
What is considered a good or bad statistic when it comes to diversity? How can candidates identify whether the data is considered progressive or behind the times?
National or regional demographics are generally useful when benchmarking a company's diversity statistics. For example, we know that approximately 50% of the UK identify as female, so if the vast majority of the company and its senior leadership team are male, this is not considered fair representation.

However, before confronting interviewers with figures, it is important to consider the nuances of your industry. For example, in the CIPR's 'State of the Industry' report, it states that 92% of PR professionals who took part in their survey identify as white, compared to 60% of the population of London, where a large number of UK-based PR agencies are based. With this in mind, a company with a Black, Asian, and Minority Ethnic workforce of 20% wouldn't be considered a fair representation of the capital's demographic, but would be fairing considerably better than its competitors.

Ultimately, most companies are not where they need to be across the board in terms of diversity in the workplace, but in 2021, should have a tangible strategy and initiatives in place, and be able to discuss them to all candidates during interviews.
Are there any red flags that candidates should look out for during the interview process?
Candidates should take into account the job role of the interviewer in order to decipher whether a given response raises a red flag. HR employees should be able to speak confidently on the matter as the field of D&I sits within their team's remit; they are likely to be aware of the company's statistics and involved in any behind-the-scenes strategy and initiatives. Contrarily, Heads of Department may be able to give perspective of their own experience, as well as their team's; some candidates may find this equally insightful as they are likely to be interviewing to join that team.

The interview panel itself may also raise a red flag if every employee that the candidate meets throughout the process represents the same profile of privilege. While it is always important not to make assumptions based on physical appearance, candidates will get a good sense of how diverse and inclusive a company is by the people they meet (including the recruiter, receptionist, and anyone else they might bump into), therefore a workforce dominated by a particular gender, ethnicity, or age group will quickly become apparent. Naturally, this is more difficult to gauge remotely. If a candidate has only had the opportunity to meet one or two employees throughout the recruitment process, they should ask to meet others, even if on an informal basis.

If there are any questions that an interviewer has not been able to answer during an interview, every effort should be made to answer these afterwards at the soonest possibility. For example, if the hiring manager is not aware of the company maternity policy, they should let the candidate know that they will send through details on this afterwards, and if they seem to avoid giving specific details after the interview, this could be considered a red flag.
Inclusion is important to both employees and employers alike, but remains an area with which businesses struggle. Now that most new joiners are onboarded remotely, how do you create and maintain an inclusive and supportive working environment?
At PHA, we ensure that the recruitment and onboarding process is as inclusive and considerate of candidate's specific needs and circumstances as possible, as interviewing for and joining a new company remotely in the midst of a global pandemic raises multiple challenges. The week before a new employee starts with us, we create and send them an induction schedule which fills their first couple of weeks with introductions to employees in other teams, clients, and our People & Culture department. We check in with new starters on their first day, after two weeks, mid-way through their probation, and at the end of their probation, and encourage them to get in touch with People & Culture, their Head of Department, their line manager, or their buddy with any questions or issues that arise in between.

Our buddy scheme connects new joiners with someone at their level in another team in the business, and we organise a (virtual) coffee meeting between them to provide an informal addition to their support system. We also ensure that they are invited to an array of social events, from group coffee clubs and team treats, to our monthly awards and annual parties. We hope that this combination of formal processes and a close-knit culture provides all employees with the support they need to thrive at PHA, whether they are in their first week or fifteenth year.
How can candidates assess if a company culture is inclusive of all employees?
Recruiting a diverse workforce is pointless without fostering an inclusive culture to retain talent. Candidates can get a good sense of whether a working environment is inclusive by asking questions about the ways in which a company helps all employees share a sense of belonging:

• Are there any resource groups to unite individuals who share certain traits or characteristics?
• Are there social events for people who do not drink or celebrate Christmas, for example?
• Are the skills of employees who are underrepresented celebrated and utilised?

In preparation for an interview, look for a company's values on their website and prepare to ask more about these during the interview. The language used by the interviewers when describing values and culture should align with that on the website, and they should be able to back it up with specific initiatives, benefits, and processes in place that allow all employees to have access to the same opportunities on offer.

Candidates should also ask questions that are not only relevant to them now but will be important in the future when their life circumstances may be different. For example, many people join a company before they have had children, so they may want to find out whether there is an enhanced maternity, paternity, and adoption package or flexible working options.

For example, at PHA we have culture groups made up of employees across the agency so that a variety of individuals have the opportunity to contribute to various aspects of our culture; this ensures that the same people aren't continually making the same decisions on behalf of the wider company. We offer enhanced parental leave packages for all employees, and we support shared parental leave options with partners and a phased return to work if requested. We also consider flexible working requests for employees in other circumstances, and review on a case-by-case basis.
In your opinion, what benefits and initiatives are successful in fostering a sense of belonging?
The culture groups at PHA work relentlessly in their relevant area to help foster a sense of belonging across the business, which has proven particularly important during the COVID-19 pandemic.

Our Sport & Social team organises the fun events that we hold, from companywide virtual socials to pumpkin and Christmas tree decoration competitions. Our Charity & CSR team work closely with our charity partner of the year to raise funds through group and individual initiatives, such as step count competitions and volunteering. Our Wellness team sends around a bi-monthly newsletter sharing advice and employee stories relating to physical, mental, and financial health. Our Training team organises an extensive calendar to support employees across the business; some are level-specific while others are drop-in creative sessions, all of which give employees the opportunity to mix with people they do not usually work with or receive support from. Finally, our Office, Environment & Sustainability team is leading our journey towards a greener working environment and organises initiatives to help employees get involved, for example, grow-your-own herb kits, with the ultimate goal of us achieving B Corp certification.

We have also recently established a Diversity and Inclusion committee, and we look forward to reporting back on the success of their initiatives in fostering a sense of belonging over the coming months and years.

At PHA, we offer a broad and extensive benefits package to suit all employees, including enhanced parental leave, an enhanced holiday allowance, wellness and development days, a healthcare cashback scheme, a homeworking initiative, an early finish on Fridays, new business, birthday, and recruitment referral bonuses, a pension contribution scheme, and a variety of socials and employee engagement programs.
Feedback is crucial in ensuring that employers adapt company culture to suit the needs of their current employees. What is a constructive way for new employees to give feedback and influence change, and how can businesses use this information to improve the diversity and inclusivity of their workforce?
Ideally, companies will provide regular opportunities for employees to give feedback and influence change, for example, via quarterly or bi-annual appraisals, employee satisfaction surveys, and an open and transparent culture that encourages ad hoc conversations with their line manager, senior leadership team, or HR. Businesses can use the information gathered in relation to diversity and inclusion by paying attention to the feedback of every individual, and not only listening if a point is raised by multiple or senior colleagues. Employees whose characteristics are not fairly represented in a company are always the minority, and by ignoring their voice, a culture cannot be considered inclusive if its focus remains on the majority. Companies should work closely with individuals regarding every issue raised so that they, and other employees, benefit from positive change and a truly inclusive culture.
About The PHA Group
Founded in 2005 by former newspaper editor, Phil Hall, The PHA Group has become one of the UK's most highly regarded PR agencies, having won prestigious industry awards for both B2B and B2C campaigns, employee engagement, and most recently, PR Agency of the Year at The Drum Awards. Our consumer, corporate, and reputation specialists deliver transformational results for clients, including household brands, international corporations, ambitious start-ups, and individuals with a story to tell.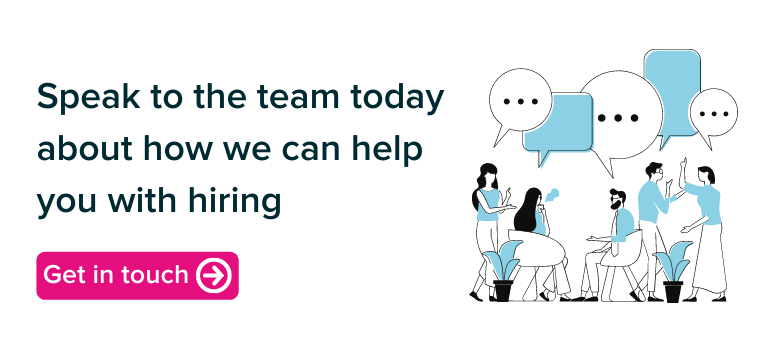 This interview is part of our monthly Diversity and Inclusion series. You can read more of our diversity and inclusion interviews here.