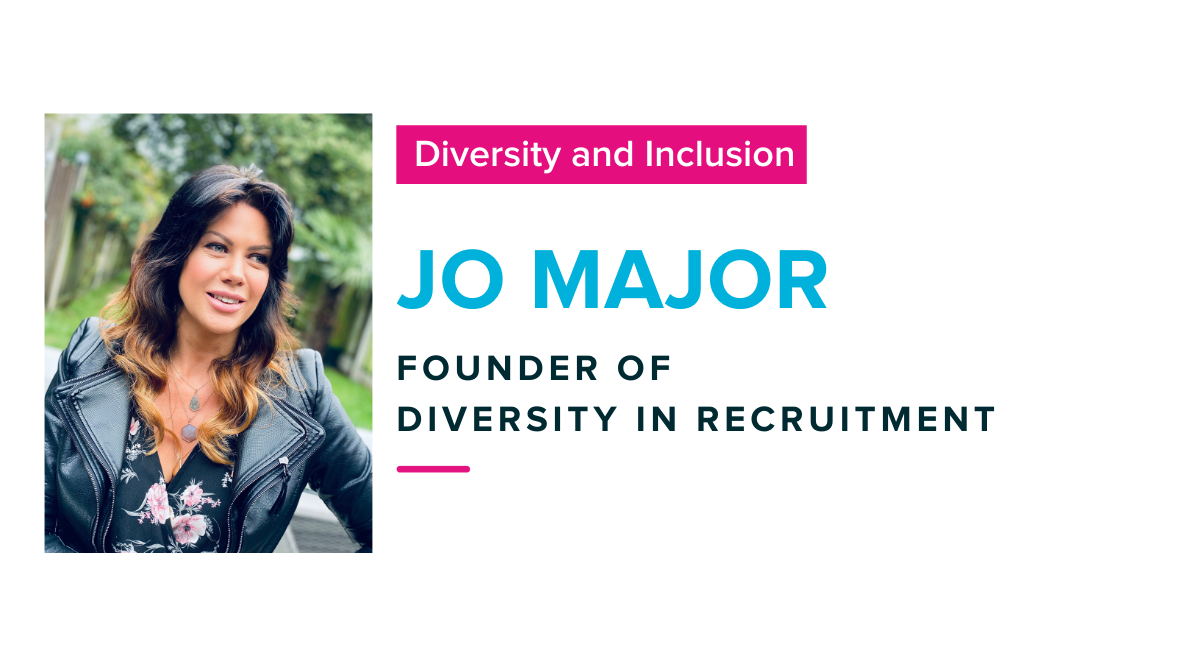 In our latest Diversity and Inclusion interview, we speak to Jo Major, Founder of consultancy, Diversity in Recruitment. Jo has worked in the recruitment industry for over 21 years. After working in recruitment billing for 17 years, she moved over to Learning & Development (L&D). It was during this time that she was inspired by her manager who had a passion for ED&I (equity, diversity, and inclusion). This experience changed the way that Jo saw her job, educating herself on how she could truly tackle inequality.
In this interview, Jo gives insight into what it is that the recruitment industry needs to do to improve its efforts and advice for the industry, to help them fully support the clients and the candidates they represent.
Thanks for joining us for this interview Jo; your work within the ED&I space has been impressive so far. What would you say that diversity, equity, and inclusion mean to you?
In a recruitment context – diversity is representing candidates with a range of different identity markers, characteristics, and perspectives.
Inclusion is where every candidate is treated fairly, valued, and respected, and candidates are represented regardless of their background, identity, or circumstances.
For me, equity is when recruiters provide candidates with a level playing field throughout the recruitment process – that may involve us working in ways to evolve how we do things.
What are the main challenges and opportunities that you see for the recruitment industry right now? And why?
The world is changing rapidly, and our clients are showing more social awareness. You only have to look at the job boards and see the increase in demand for ED&I folk, but businesses are struggling to find an instant solution to underrepresentation – that's because there isn't one – surprisingly enough.
So, the responsibility is landing on their suppliers, and they are looking to us (the recruitment industry) to help them solve the problem. This is our time to really step up. Those recruitment businesses that do the work, educate their recruiters and give them the tools and confidence to attract underrepresented talent will be in a much stronger position to support clients who are genuinely trying to change things.
I get excited when I think about the huge amount of power and influence our industry has over the UK jobs market. Collectively we can turn the dial on underrepresentation by creating an environment where every person is welcome and has the equal opportunity to secure great work. This is a massive opportunity for us to transform what we do, right?
You've recently launched your business Diversity in Recruitment which aims to support recruiters so that everyone can have a fair chance. What gaps did you notice in the recruitment industry? What do you think needs to be done to improve it?
I believe that everybody has the right to a fulfilling and successful career – but I don't think the services of recruiters are accessible to everyone. We need to first acknowledge the barriers minoritized and underrepresented candidates face and then do the work to break them down.
I think the industry has a knowledge gap when it comes to D&I. Education and understanding are critical because recruiters will always need to understand the 'why' to ED&I.
There is a will to do something, but I think recruitment businesses get distracted by the pressure to launch initiatives and long-term strategies without building the foundations. I think that's why things don't stick, and we end up looking a bit performative.
I always encourage my clients to start with their recruitment processes and talent attraction strategies – make the whole process inclusive and deconstruct those barriers – get your house in order and your recruiters in the right mindset first before you start the bigger ticket work.
When working with clients on their DE&I efforts, are there any key trends that you have spotted, such as themes or areas which commonly come up?
I think it's not knowing where to start but knowing that they must do something.
Recruitment businesses usually come to me for two reasons – 1) because equality means something to them personally or 2) because their clients are continually asking them for diverse shortlists, and they don't have the tools or confidence to fully support them.
Usually, businesses want to focus on specific topics, like race or gender for example. That's incredibly important but I'll always encourage them to get to grips with what Diversity and Inclusion in recruitment means and looks like and I help them to understand their 'why'. I encourage them to build a solid foundation of knowledge and then start looking at specific groups of underrepresented talent.
Doing more for underrepresented and marginalized candidates and supporting recruiters was always my motivation when developing the concept for Diversity in Recruitment. Now I can see the impact our training and advice is having on our recruiter clients and that has supercharged my original motivation. I am currently figuring out how I can do more!
An important topic in diversity and inclusion conversations is equity. How would you say can companies get equity right in the workplace? Is this possible?
From a recruitment perspective, it's about levelling the playing field and dismantling some of those barriers that exclude folks. For many years, we have built policies and processes around the majority, so now is the time to look at who's not in the room and figure out why. Recruitment businesses should be looking at what they can change and evolve to make sure everyone has an equal opportunity to access their services.
I don't ever see D&I as a USP or something used to stay ahead of the competition, for me this is the one thing that unites us. We should be working together as an industry to tackle inequality and sharing best practices whenever we can.
According to studies, although race is now at the forefront of diversity strategies, age and disability are still areas that continue to fall behind. What are your thoughts on this?
It might be at the forefront, but we still struggle to see what has been done to tackle racism and ensure UK businesses are anti-racist. I have seen so much work put in by some incredible folks on disability across the sector, yet representation from disabled recruiters is minimal, recruitment services are still set up for the majority, they still exclude, and we still see very few recruiters working with and placing disabled candidates.
The danger of putting certain identity markers at the forefront of strategy is that work in other areas simply doesn't get done and things start to feel a bit performative. Diversity and Inclusion strategy needs to cover everybody, all forms of identity, background, and characteristics. Inclusion and equity are critical so they should be at the forefront. Tackling racism and being anti-racism doesn't need a strategy, it just needs to be what you do as a business.
The use of inclusive language and being able to manage biases are important when hiring. What advice would you give to hiring managers that are trying to improve their hiring processes?
The entire process from client job brief to candidate aftercare needs to be unpicked and re-built with inclusion at the heart of your work. There is absolutely no point in writing an inclusive advertisement if your pre-screening process is baked in bias or your interviews and processes are not inclusive.
There isn't a quick fix but creating a fully inclusive hiring process isn't complex, sometimes it's about getting back to basics and slowing stuff down. If you are trying to genuinely improve your hiring process rethink your metrics, focusing on time fill and CV to interview ratios just doesn't support inclusive recruitment and accept that change is ahead.
When focusing on DEI, companies must look at their current processes and listen to their employees to identify areas of improvement. There are reports that a diverse and inclusive workforce reduces employee turnover and increases staff retention. What would you recommend companies who are looking to improve their DEI efforts focus on?
Yes, look to your employees, your recruiters may have valuable lived experience that could reframe your thinking but listen to your candidates, hear the voices of marginalised and underrepresented candidates, commit to learning the reasons for the fact that they are underrepresented and marginalised in the first place. We have been learning about the business benefits for decades, yet we still struggle with D&I and that's because businesses have stacks of good intentions and teams work incredibly hard to come up with initiatives and events, but things stay as they are.
My one piece of advice would be to get your business leaders to commit to the education piece – learn and understand the why before you start anything. I make sure every one of my clients read Demanding More by Sheree Atcheson, she explains brilliantly why D&I doesn't happen and what you can do about it – GAME CHANGING!
About Diversity in Recruitment:
Diveristy in Recruitment is a consultancy that was founded by Jo Major. She founded Diversity in Recruitment because of her absolute drive to get D&I on the agenda of recruitment businesses, no matter what their size and capacity – Jo believes that the industry has the opportunity to influence and lead real change.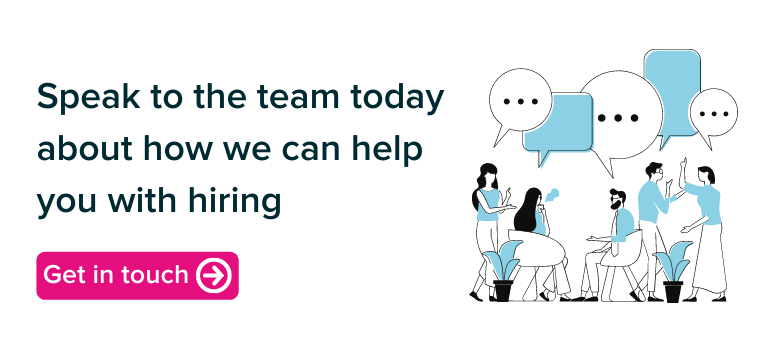 This interview is part of our monthly Diversity and Inclusion series. You can read more of our diversity and inclusion interviews here.