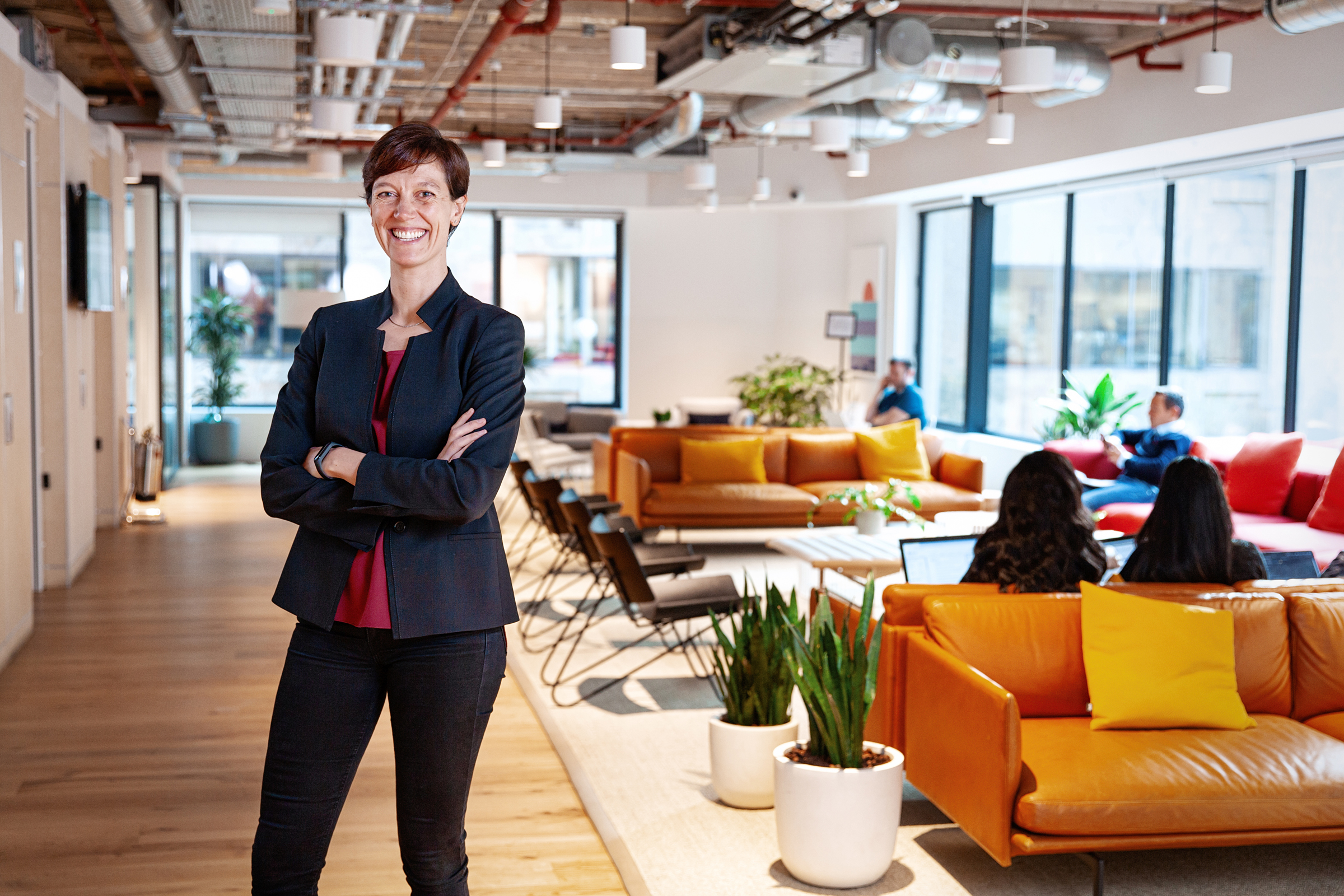 For Salt, a global digital recruitment agency, Salt's latest Women in Tech interview, we caught up with Marieke Flament, CEO of Mettle, to share her experiences and advice.
The Women in Tech interview series speaks with thought leaders from around the world to get their opinion and advice on how they have grown their career in tech and overcome challenges and adversity during their career.
Marieke is a French-born computer engineer who has worked across the globe in a diverse range of companies from the luxury giant LVMH of Louis Vuitton fame to Boston Consulting Group and Expedia's Hotels.com. In her last role, she was Managing Director of Europe and Global CMO for Circle, one of the largest crypto companies. At Circle she pioneered the consumer application of blockchain taking to market several products, building from scratch a user base of over 2 million users in less than 2 years. She also helped move the blockchain agenda forward, working with key decision makers, including governments and financial policy makers across Europe.
Marieke is currently CEO of Mettle, a unique FinTech proposition as the app-based business account for small businesses, backed by NatWest. Marieke is passionate about exploring the ways in which technology can be used to change people's lives, and is an advocate for diversity and inclusion in finance and technology. She was recognised in the Women in FinTech Powerlist for 2017 and she is frequently quoted by the press; including The BBC, The Telegraph, Fortune, The Financial Times, Reuters, Forbes, and City AM.
One of Marieke's favourite phrases and a principle she lives by: 'Optimism is a force multiplier'.
What is your current role and the most exciting part of your work?
I am the CEO of Mettle, the digital business account by Natwest, working with amazing, driven, and kind people.
How did you get into FinTech?
My first job in Fintech was with Circle, a crypto company. I got called for the job by a headhunter and knew very little about cryptocurrencies then. Finance was one of those industries that has long been dominated by large institutions, and yet to see the transformation other industries had. The potential to disrupt and reinvent how things for customers had been done was such a powerful draw. I have never looked back!
What do you think the future of FinTech is?
Utilising technology to improve financial services has been hugely successful in the last 5 years. It's also opened up competition within the financial services sector and has significantly improved and differentiated customer experience. Consumer expectations will continue to evolve and as a result, FinTechs will need to be able to react to these needs at pace. That's why at Mettle we are continually developing new features in response to our customers' needs.
What advice would you give to someone looking to get into FinTech?
It's not just about technology skills – some of those can be learned on the job. And the skills of today will no longer be relevant skills in 5 years time because of the pace of innovation. The most important trait one can have is curiosity. Innovation is at the centre of how you set up your team. At Mettle, we have a blend of people from start-up backgrounds as well as banking experts, and we have created an environment where talent from both worlds can flourish.
What challenges have you faced in the workplace, especially your experience in male-dominated environments?
Particularly in my early career there was a lack of female role models, and the tech industry is one of several sectors in which men still dominate in the large part. This is largely due to the fact that many women are opting out of STEM fields in favour of other industries. A big challenge for women is standing up against the stereotype of the careers women should and should not be working in. Stereotypes and bias' are often the root cause of the issue and can cause a lot of self-doubt for women working or wanting to work in the tech sector.
What are the key skills you believe are beneficial for you to succeed in a career in FinTech?
Passion:

It's so important you believe in what you are involved in. Fin-techs exist to reinvent people's relationship with money. At Mettle, we want to give people the freedom to run their business and rethink how business banking works – all our people share our vision and that energy drives us all to do our best for customers.

Resilience:

You need to be able to adapt to an ever changing, fast paced environment. In a start-up the highs are high and the lows are low – you have to learn from mistakes (and it's OK to make mistakes) and bounce back. In our industry you cannot afford to stand still and wait for things to happen because you are too afraid of making a mistake.

Curiosity:

Working in such a multifaceted industry such as FinTech, it is vital to step outside your comfort zone and question how things used to be done in order to drive change. Our industry is continuously evolving and requires you to keep learning.

Proactiveness:

A positive, can-do attitude is vital. With constant change across the sector, it's so important that you test new things, learn what works and keep moving forwards. High energy and passion is required!

Creative but practical:

What we do has never been done before, which means there is no manual or 'How to' guide we can refer to. You need to come up with new solutions to today's problems, and have the people around you, with the drive and expertise to bring them to life.
In a management position, how have you found it best to promote and nurture women's careers?
Being authentic and creating an environment where they feel comfortable bringing their true selves to work.
Is there one piece of advice you wish somebody gave you at the beginning of your career?
It's a marathon, not a sprint. It's all about balance. Reaching your destination is just as important as enjoying the journey that you took to get there. We go through phases in life and recognising that is important – what makes us happy today might not be what will make us happy tomorrow and therefore nothing is set in stone.
---
Looking for some more inspirational reads?
Check out more from our Women in Tech interview series and Females in FinTech interviews.