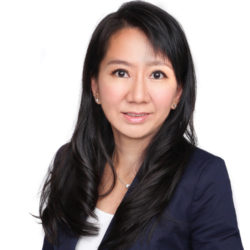 For Salt, a global digital recruitment agency's latest Women in Tech interview, we spoke with Director of Partner Programs for Tata Communications, Michele Lee from Singapore. Michele has a wealth of experience in building award-winning partner programs for companies such as EMC, Sun Microsystems and currently Tata Communications. With 20+ years of experience working in tech, she shares her advice and thoughts on how to progress your career in a typically male-dominated environment.
The #SaltSessions Women in Tech #WiT interview series speaks with thought leaders from around the world to get their opinion and advice on how they have grown their career in tech and overcome challenges and adversity during their career.
Tell us about your current role and the most exciting part of your work?
I gain satisfaction from roles that are transformative in nature. In my current role at Tata Communications, I get the opportunity to leverage new-age technologies to build a strong partner ecosystem and enable enterprises to grow their revenue, reach new markets, deliver superior customer experiences and help their global workforce become more productive.
My focus is to help the team identify the different partner types, partner business models and business needs, to build a structured, yet flexible program to grow our business with partners globally. My efforts are also directed towards developing our partner experience, through platforms such as our UX model.
These combined make my current role very fulfilling.
What has been your most career-defining moment that you are proud of?
Tata Communications is at the forefront of digital transformation, this has enabled me to drive adoption of emerging technologies, pushing innovation forward. The work I have done here to bridge the disparate areas of business via our partnership model, has been most noteworthy in my career.  As well as being awarded as the Women of the channel by CRN is a strong validation of this and holds greater value as it is nominated by partners in the ecosystem and as such, is the best-regarded industry accolade.
How can we encourage more women to consider a career in tech?
I am pleased that diversity and inclusion are integral to the culture of Tata Communications and the company provides a healthy and respectful work environment for women.
Females in my view tend to be more empathetic and meticulous, so it's about identifying and nurturing these qualities. It's also important for companies to offer organisational support to employees that are raising children. A good example is to be found here at Tata Communications;  we have 'Caregiver Policy' – for primary caretaker of the child, 'Remote Working' – enabling work from across locations with ease, 'Flexibility at Workplace' – to offer flexible hours and location. In addition, Tata Communications offers 6 months maternity, which is an industry best by being 2 months more than the statutory minimum. The extra 2 months can be taken separately based on how it best suits the employee in question too, so it doesn't have to be concurrent.
In my view, outcomes are more important than 'hours worked' and this approach promotes loyalty and productivity in return.
What challenges have you faced in the workplace, especially your experience in male-dominated environments?
The most extreme example was during my early career when I had an assignment in Japan. The Marketing Manager I was assigned to had a rather 'traditional' perception as to the role of women. To that extent, he was quite vocal and told my Singaporean Director at the time, 'I don't work with women'! However, I am confident I was able to change this rather negative perception as by the end of the project, the same Manager posed the question, 'does every woman in Singapore work like Michele?'
I must say, this is a stark contrast to Tata Communications, which proactively takes a very positive view of females in leadership. The culture fosters maximum representation of women in the workplace and believes that women contribute to operational excellence, better decision-making and heightened innovation.
In your opinion, what is the biggest obstacle to women's career progression?
I would say internal psyche plays a big role. There is a general perception that women can't move up the ladder, which we need to address. This is bred in from a young age, especially in places where females are expected to be less vocal and more introverted. A female's role within the family also plays a role. For me, reaching your aspirations is about looking past this restrictive thinking and is about building exposure – simply throwing yourself in at the deep end.
Who has been your biggest advocate/mentor in your career and why?
I draw a lot of inspiration from the Senior VP of Corporate Operations who recruited me into Tata Communications. He is a veteran of the Telco industry who believes in and respects me for my experience in channel management. He guided me when I was new to this industry and led by example of being a real advocate for diversity.
In a management position, how have you found it best to promote and nurture women's careers?
For me, it's completely subjective and all about the strengths of the individual. In my view, females are more sensitive and have an advantage in this. Personal empathy is key and success in this area is not about blanket policies. For instance, some staff need plenty of intervention and support, whilst others simply need to be left to it.
What are some of the best and worst workplace initiatives you have seen/heard of to help promote diversity?
Some of the initiatives at Tata Communications, such as 'Aspire to Inspire' – highlighting women role models, 'Conscious & Inclusive Leadership' – learning module on unconscious bias, focussed 'Campus Hiring' and 'Recruitment Partner Incentive Programme' to enhance women representation among new hires, 'AI enabled Masking Tool' – to avoid gender bias while recruitment, are notable.
Initiatives that don't work are where it's a case of overkill, for instance, I worked in situations where I have seen diversity posters in every cubicle!
Diversity should be less about marketing and more about action.
What is your biggest stress reliever?
I love fitness and train regularly. I am actually an ex-gymnast and picked up a spinal injury, so training and strengthening is therapeutic for me in many ways. I also play the piano and am an opera singer.
Fun fact about you?                                                                                                 
I switched from being the pianist who plays the accompaniment for opera singers to be the soprano, after a visit to the Vatican City where I was inspired by the students of Pavarotti, in a concert, put together in the memory of him.
About Michele Lee
Michele is currently Director of Partner Programs for Tata Communications as part of their Global Partnership Group. She is also the recipient of the esteemed 'CRN Women of the Channel' award in both 2018 and 2017; and is a Doctorate Researcher in Marketing.
Michele's experience spans over 20 years across partner program management, partner marketing, communications and channel business development. Prior to Tata Communications, Michele held influential roles at EMC and Sun Microsystems.
Michele is multi-talented and in her spare time, she is a fitness fanatic and classical music connoisseur as well an opera singer and pianist.