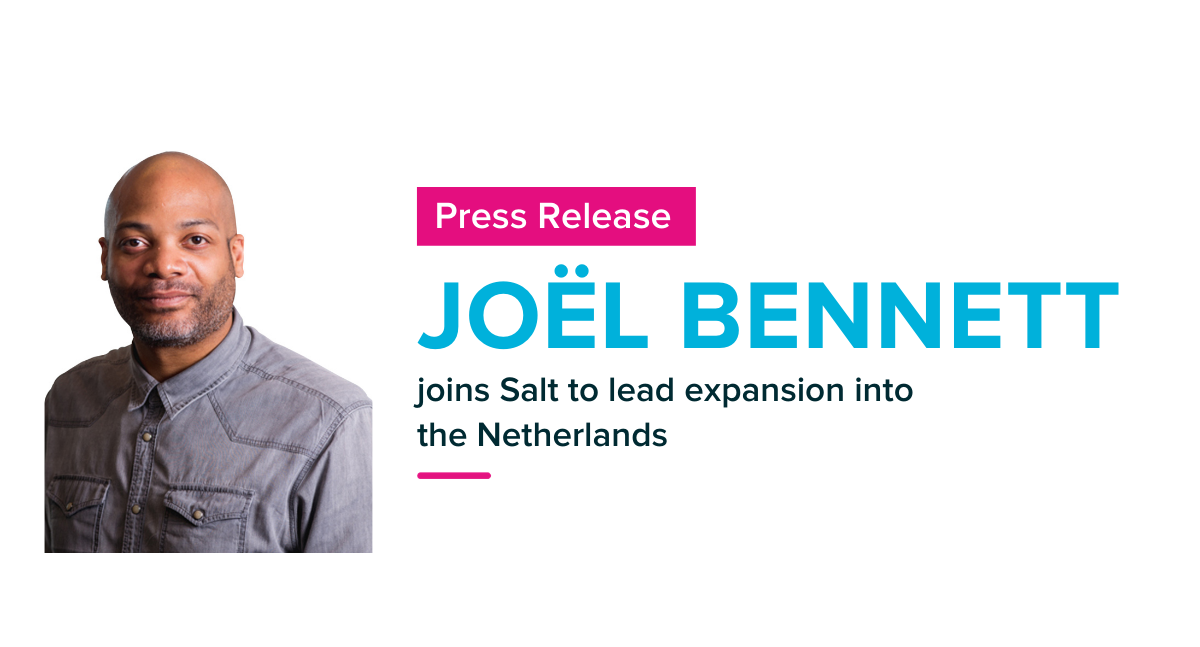 Salt a global, award-winning digital recruitment agency welcomes Joël Bennett as Business Development Director for our newly-formed Netherlands team, based in our new Amsterdam office.
Joël will be leading our expansion into the Netherlands, a natural next step for Salt as a booming and innovative tech hub. He will be on the ground to meet and service the needs of existing and potential business partners and will work alongside Scott Chisholm, Managing Consultant and Client Leads, Chantel Prinsloo and Kimberley Greyling, as well as Tim Harlow, Salt's Chief Commercial Officer, as the business breaks into Europe. 
After falling in love with recruitment during a 2nd year university project, Joël has extensive experience and has gone on to deliver effective recruitment solutions to companies in the Netherlands across the FMCG, Oil & Gas, Technology, Health, Fashion and Automotive industries.
Joël comments, "Joining Salt feels like joining a family. Everyone is extremely friendly and passionate about their mission and I look forward to what we will achieve as a business."
CEO, Elliot Dell added, "We are pleased to welcome Joël to Salt to create futures across the Netherlands, especially after a year of digital disruption and transformation. Joël brings extensive experience and will provide a local focus and understanding of the markets we operate in, to better benefit our customers." 
Find out more about Joel in our quick-fire interview here.